The US auto market has been on a rampage for the past year or so, and that's due to several factors, some of which include supply and production disruptions, which have always had a bad impact on used and new car prices, both .
As it turns out, five-year depreciation is close to reaching record numbers, while there are models that lose value drastically compared to others, over five years.
iSeeCars has conducted an analysis of three- and five-year-old vehicles to see which cars are dropping like nobody's business, and which are holding their value well. According to their reports, a 5-year-old vehicle is only 33.3% cheaper than its MSRP. The Jeep Wrangler is an immensely popular SUV in America. We tell you why you won't regret buying this one Jeep in five years.
Related: Here's Why Gearheads Are Begging for a 2-Door Jeep Gladiator
A Jeep Wrangler will not lose its value in 5 years
Of all the cars listed, the Jeep Wrangler holds its value extremely well over five years of ownership, losing a shade under 7.3% of its value. For anyone buying a Jeep Wrangler today, it's a result that will make you happy. The Jeep Wrangler Unlimited loses a bit more at 8.7%.
The Wrangler and Wrangler Unlimited have taken the top two spots on the "Vehicles with the Lowest Five-Year Depreciation" list. The Wrangler really stands out, and it gives customers a stronger reason to buy one at this point.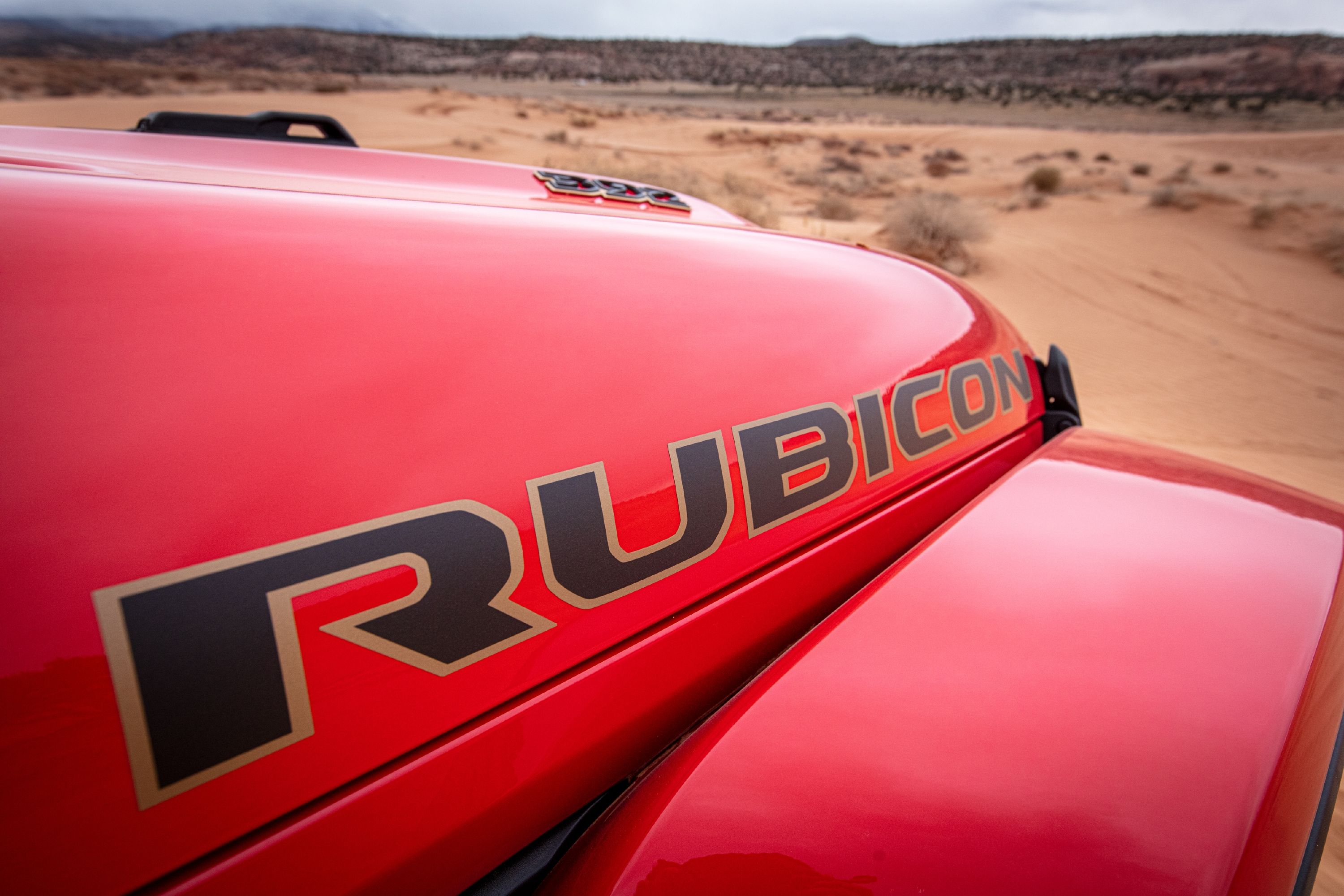 The Wrangler's timeless and iconic design has not aged, even though the vehicle has retained its original appearance. It is also known to be second to none when it comes to off-road prowess. It is also one of the best vehicles that offers you the best resale value, which is why you won't regret buying a Jeep Wrangler in 5 years.
The Jeep Wrangler is an iconic rugged 4×4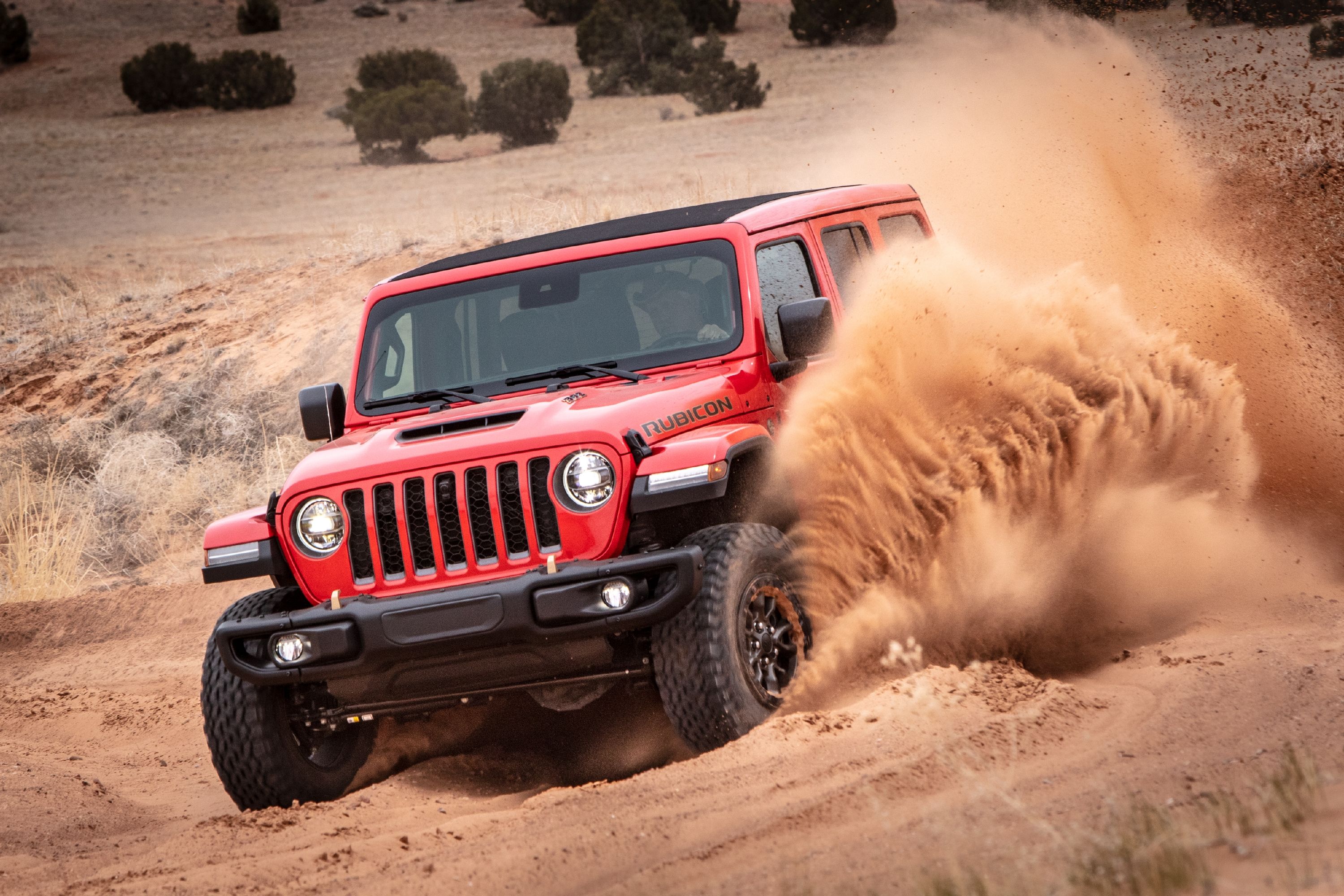 There aren't many SUVs more capable off-road than a Jeep Wrangler. Whether driving along the beach or simply tackling some daunting trail, the Wrangler is not afraid. Not at all.
Some will scoff and say that the Jeep Wrangler hasn't changed in terms of looks, but in fact it has evolved in many other ways and offers more comfort and better utility than ever before.
Wrangler enthusiasts are spoiled for choice when it comes to the number of engines to choose from. Whether it's fuel efficiency, power or a combination of both, the Wrangler has something for everyone.
If fuel economy is your thing, then the Wrangler 4xe is where you should be looking. It is powered by a turbocharged, 4-cylinder engine and a plug-in hybrid system. It pushes out a combined output of 375 hp and 22 miles of range on electric power alone, after a full battery charge.
Charging as often as possible can help you save on gas, but after the battery is dead, the 4xe hybrid returns just 20 mpg – and the Wrangler's V6 manages about the same figure.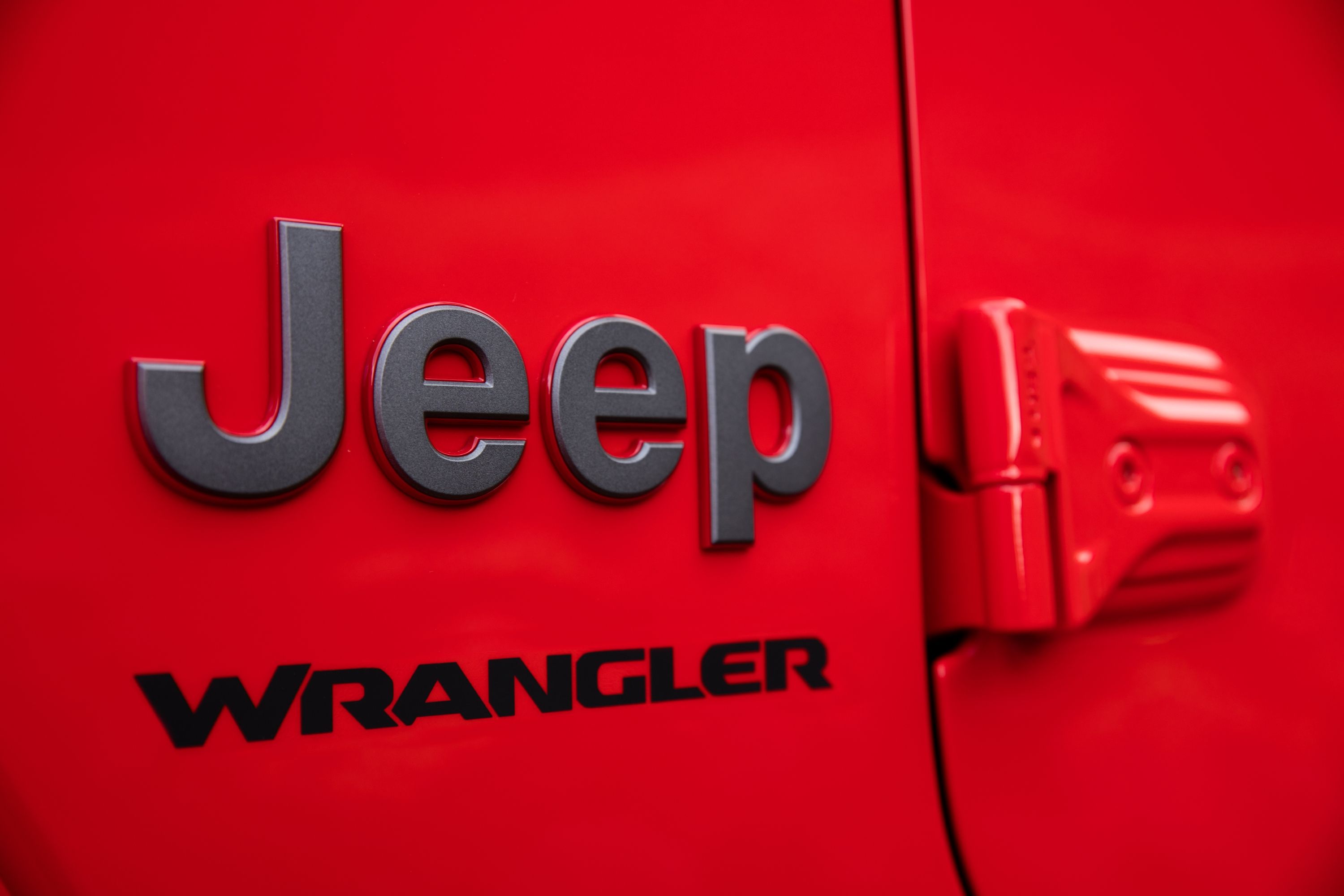 If power is more important, consider the Wrangler Rubicon 392. It's the burger with all the meaty bits in it. Its 6.4-liter V8 engine produces 470 hp. Put your foot down and the Wrangler Rubicon will sprint from 0-60 mph in just 4.7, which is good for an SUV.
The Rubicon 392 is just as impressive at low speeds, off-road. Now, the Wrangler may be the do-it-all SUV, but the market has caught up with models from Toyota, Land Rover and the more direct alternative, the Ford Bronco.
However, the Wrangler is very competitively priced for everything it offers, compared to the more expensive and more luxurious and tech-laden Land Rover Defender. Despite the growing competition, the Wrangler still can't compare to what it offers.
The Jeep Wrangler might be a better daily driver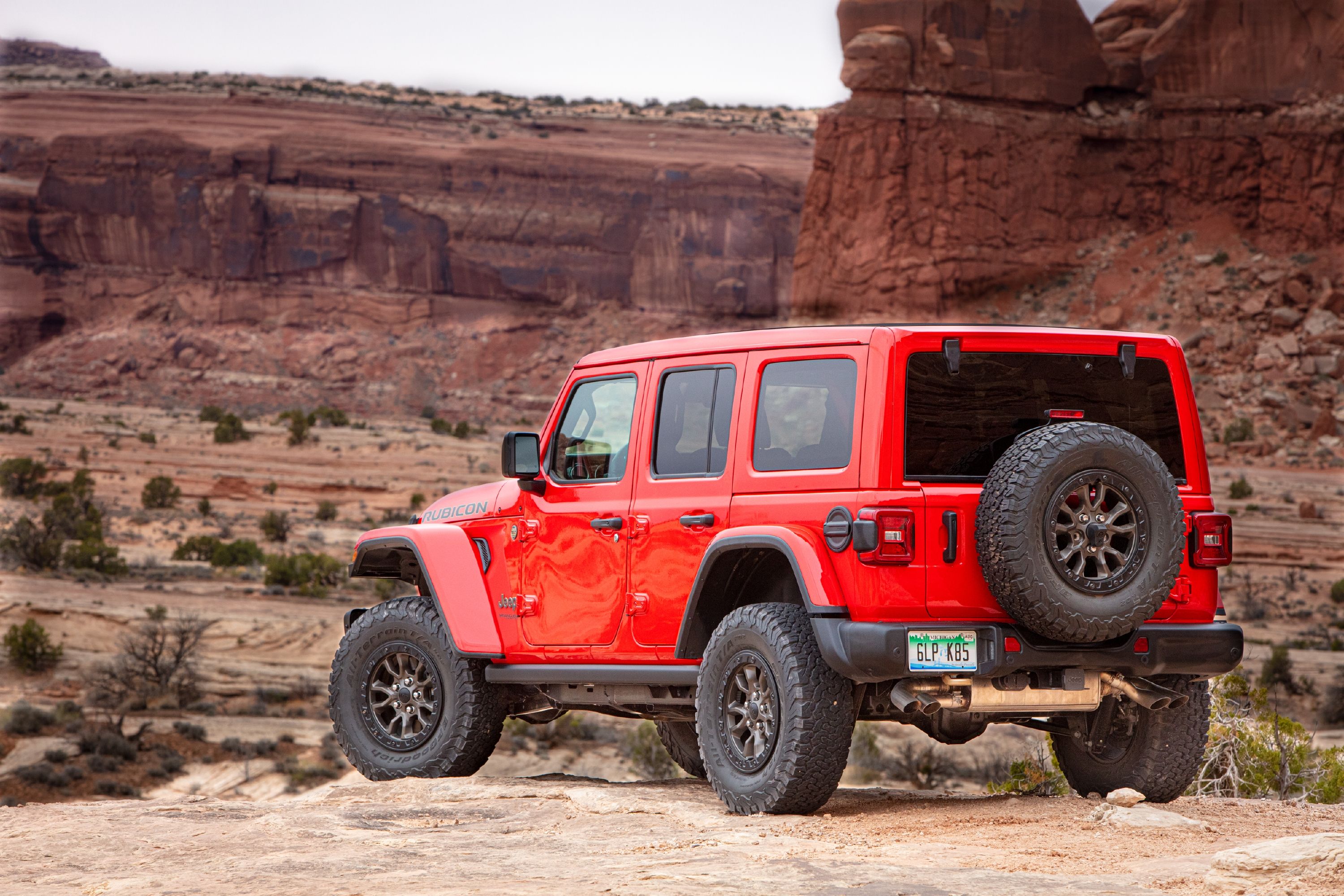 The Wrangler is undeniably good off-road, especially if purchased in Rubicon trim, complete with 33-inch tires and locking differentials. It can be boring to drive regularly, though, given its traditional body-on-frame construction, it's old-school steering and solid axle suspension. Again, the braking distance is long and more suitable for off-road driving.
Even the 3.6-liter V6 is a strong engine. The five-door Wrangler Sahara manages a 0-60 time of 7.6 seconds, and the 8-speed automatic transmission is a joy to use, thanks to the smooth shifts.
Related: Here's Why You Should Consider Buying the 2023 Jeep Grand Cherokee 4xe 30th Anniversary Edition
Jeep Wrangler interior highlights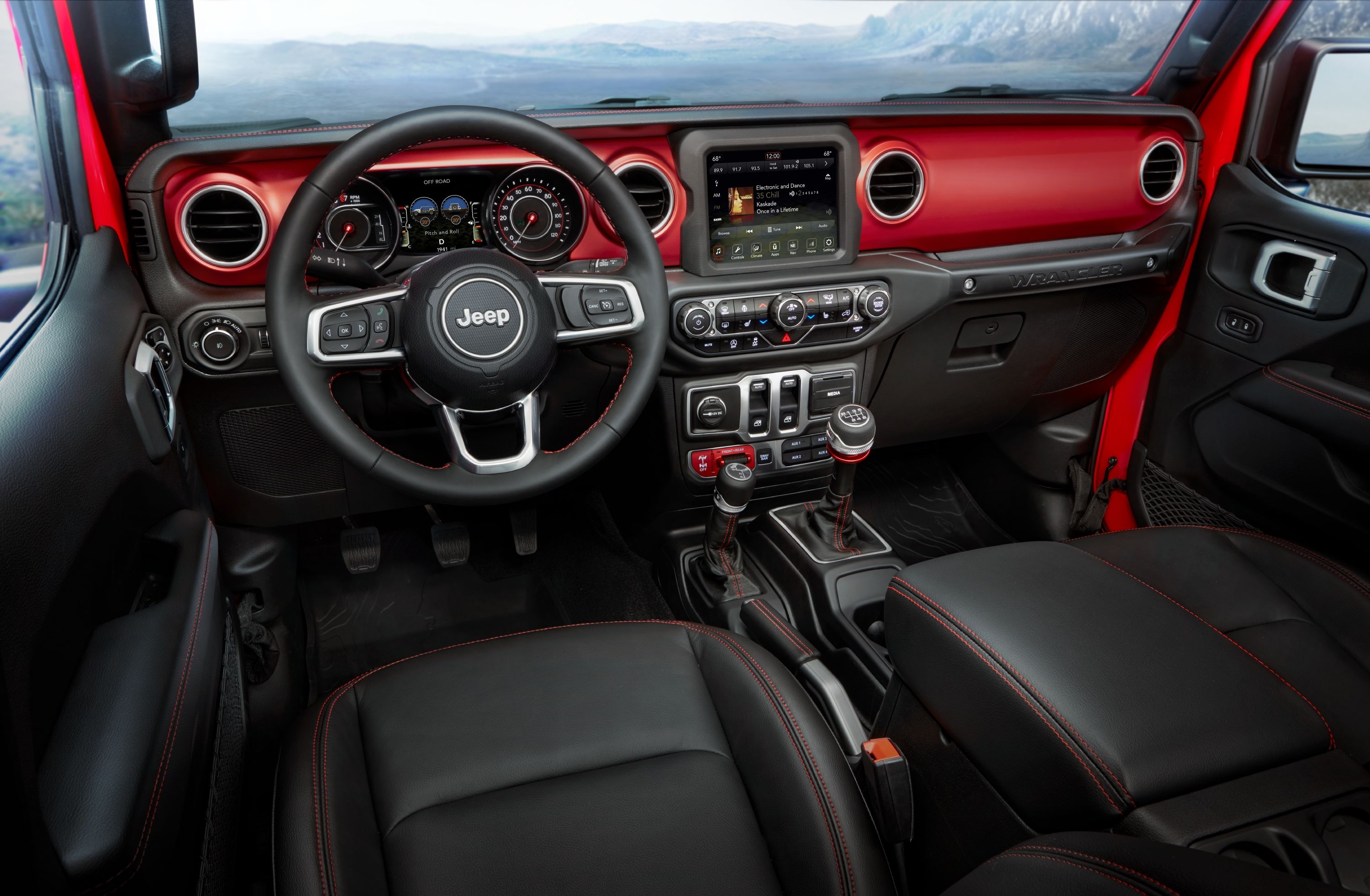 When it comes to comfort, the Wrangler doesn't do so well. However, we must highlight a few features. The front seats are nicely shaped, and the back seat can be reclined a little. The climate system is said to be good, and it has rear AC vents.
The boxy (but cool) design, plus the big tires tend to result in a lot of road noise, but if we had to compare it to older Wrangler models, the current-gen model is much better.
Sources: Stellantis, iSeeCars