Sport utility vehicles are gaining momentum in the US. In fact, SUVs outsold SUVs two to one in 2019, according to The New York Times.
"SUVs accounted for 47.4 percent of US sales in 2019 with sedans at 22.1 percent," Tom Libby, automotive analyst at IHS Markit, told the New York Times. "By 2025, we see the light truck segment which includes SUVs, vans and pickups will make up 78 percent of sales compared to 72 percent now."
Meanwhile, Technavio notes that the luxury SUV market share is expected to grow by 1.59 million units from 2019 to 2024, at a CAGR of 7 percent. Given that SUVs are seen as a safer and more reliable option, and they have extra cargo space, the shift to sport utility vehicles is hardly surprising. However, in a market dominated by Toyota, it is becoming increasingly difficult for other car manufacturers to break through. However, American car brands have an easier ride because consumers buy them out of "economic patriotism" and because they have more affordable prices.
Fortunately, in recent years, some American car manufacturers like Jeep have understood that to thrive in the US market they need more than "Buy American" marketing campaigns; therefore they began to innovate. More fuel-efficient options have been presented to the public, various technical improvements have been added to new SUV models, while the design was also significantly renewed.
Related: The "Not Crazy Fast" Family Rider: 2022 Jeep Grand Cherokee L Altitude Review
The impressive 2022 Jeep Grand Cherokee L
The 2022 Jeep Grand Cherokee L is an all-American SUV that impresses with its bold looks, cargo space, impressive performance and off-road capabilities. Not long ago, MotorWeek named the 2021 Jeep Grand Cherokee L as the Best Large Utility Vehicle. There is no doubt that the 2022 Jeep Grand Cherokee L will win even more awards and hearts thanks to its luxurious interior and amazing off-road capabilities.
By far, the Grand Cherokee L's best quality is its affordability. Jeep fans know they get a lot for their money, and this model is no exception to the rule. With a starting price of $40,325, the Grand Cherokee L offers incredible luxury features and impressive performance at a reasonable cost.
The giant that is the perfect family SUV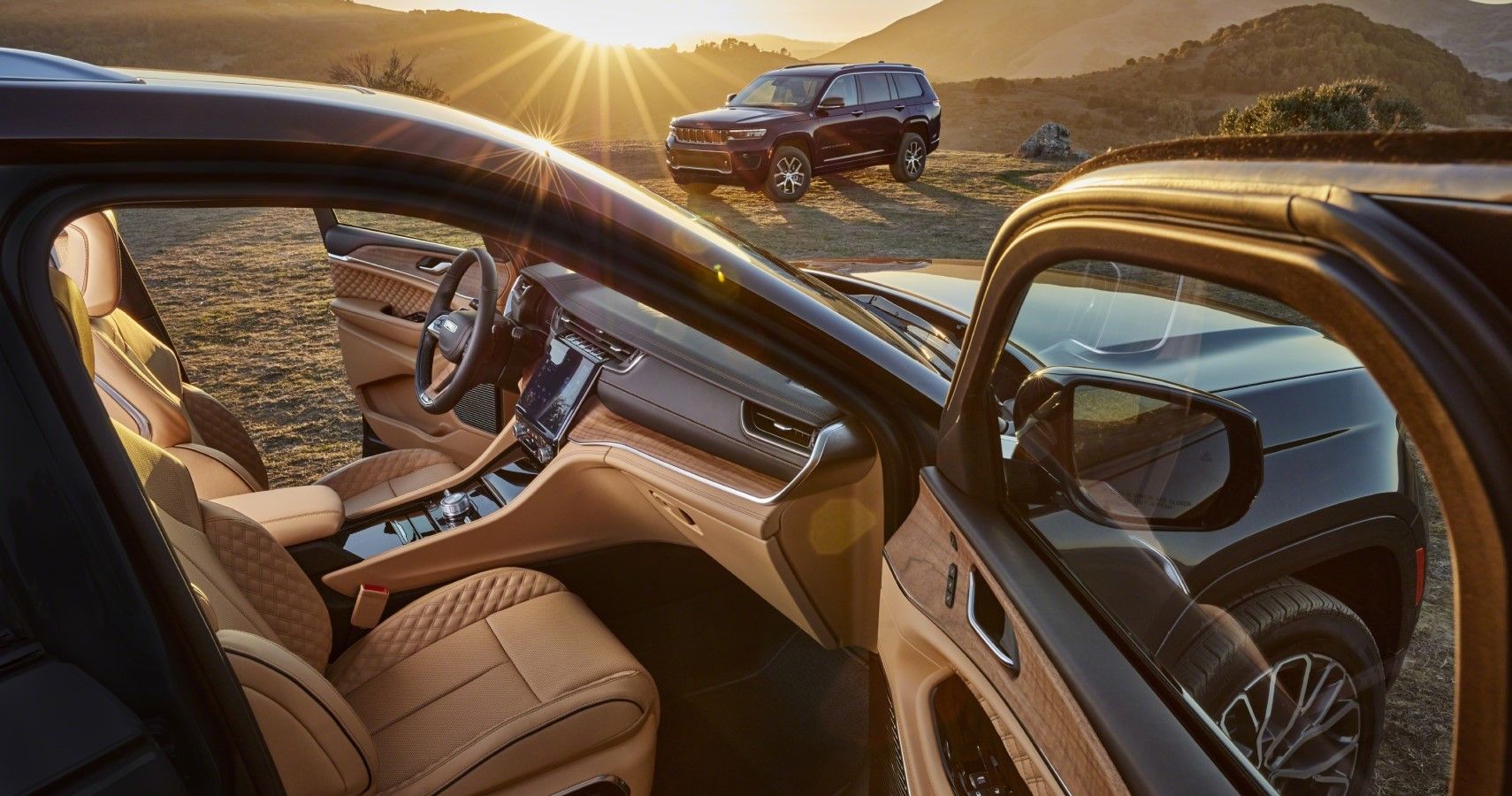 If you're thinking about family-friendly SUVs, you can name the Porsche Cayenne and the Ford Explorer as the best options. Most people will associate the 2022 Jeep Grand Cherokee L with adventurous expeditions and towing. But this mid-size sports utility vehicle is the perfect option for young families. The 2022 Jeep Grand Cherokee L not only has a remarkably advanced driver assistance system, which improves safety and driving performance, but it also has a versatile interior that makes it the perfect option for families with children.
Standard features for the 2022 model include but are not limited to pedestrian detection, active driver assistance, forward collision warning, blind spot monitoring and automatic emergency braking.
The presence of a large number of built-in USB ports is also a very child-friendly feature. During a long commute or drive to an out-of-state relative, kids can plug in their MP3 players and listen to music or charge their smartphones to stay connected with friends.
Related: Jeep's Grand Cherokee L or Wagoneer: Find out which is better for you
The 2022 Jeep Grand Cherokee L has an impressive interior that screams luxury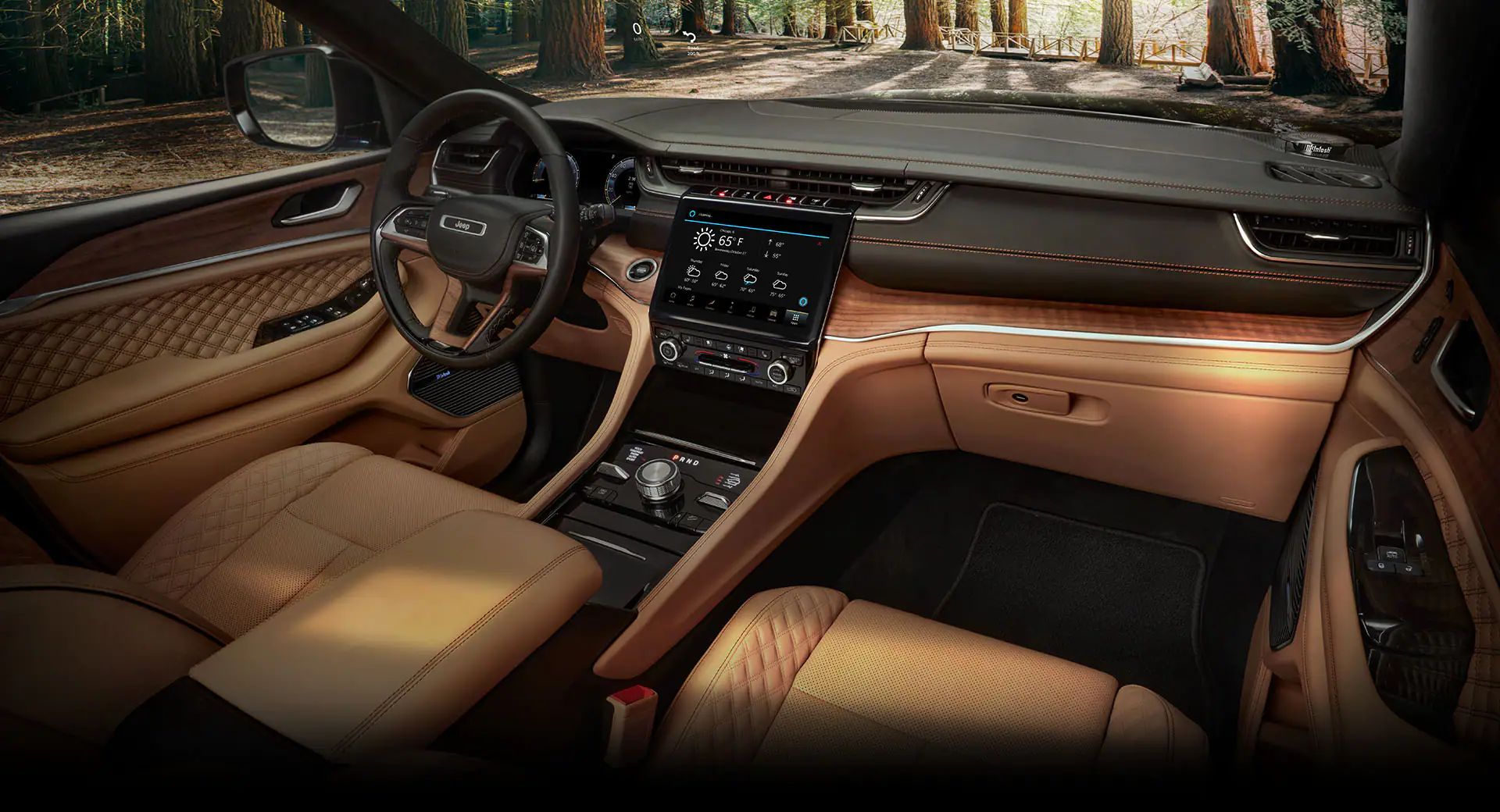 Make no mistake, the 2022 Jeep Grand Cherokee L may be a family-friendly SUV, but that doesn't mean the interior is austere or boring. In fact, every detail screams extreme luxury.
The cabin has three rows of seats that offer generous space for all passengers. For the 2022 model year, the interior was completely redesigned and received some design cues from the Grand Wagoneer.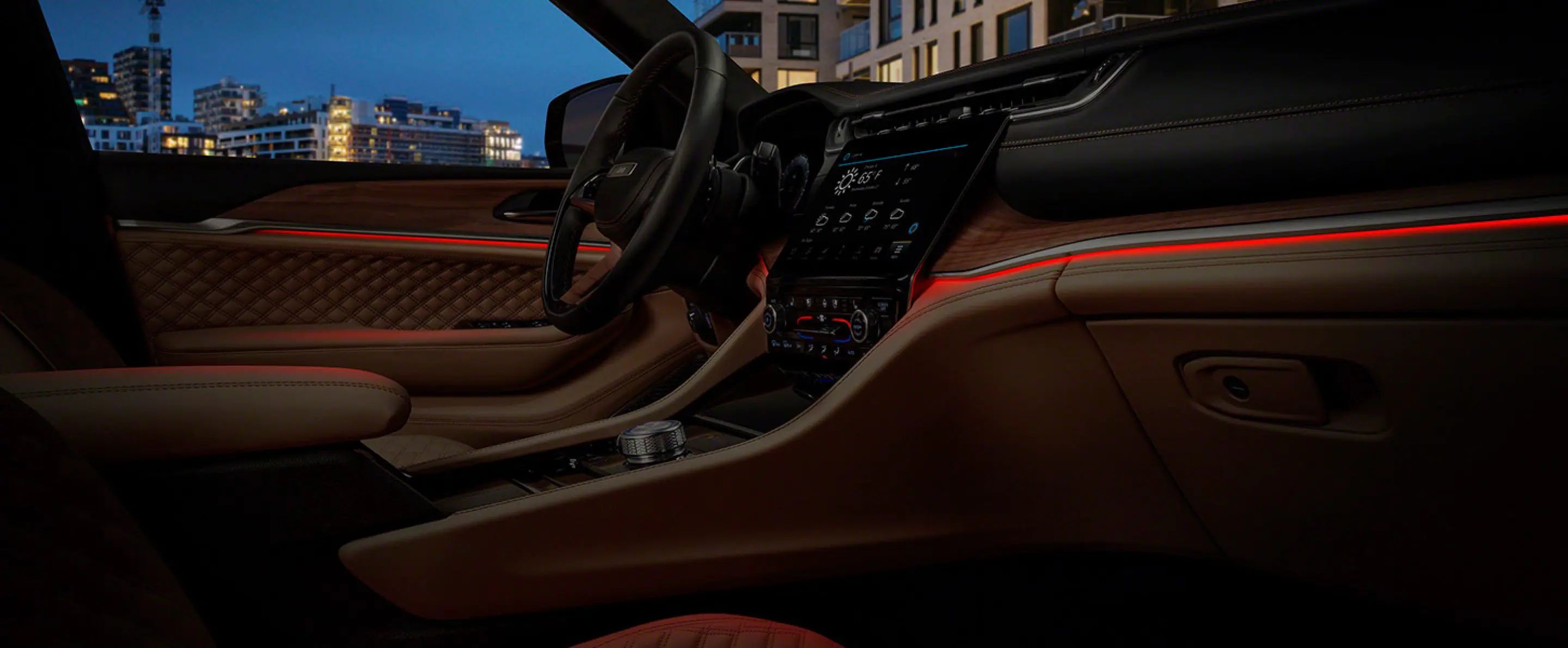 The cabin seems spacious enough, but the third-row seats are still cramped for adult passengers. In fact, normal-sized adults may have difficulty traveling there due to space limitations. In addition to that, the padded seats are comfortable and the soft leather upholstery makes the cabin look elegant and luxurious. Customers who live in states with extreme weather like Florida or California during the summer months should select the optional feature that cools or heats their seats.
The leather-covered steering wheel is easy to clean and looks much better than vegan leather. Meanwhile, the wood moldings that come with lower trim levels look a little out-of-touch and rather fake.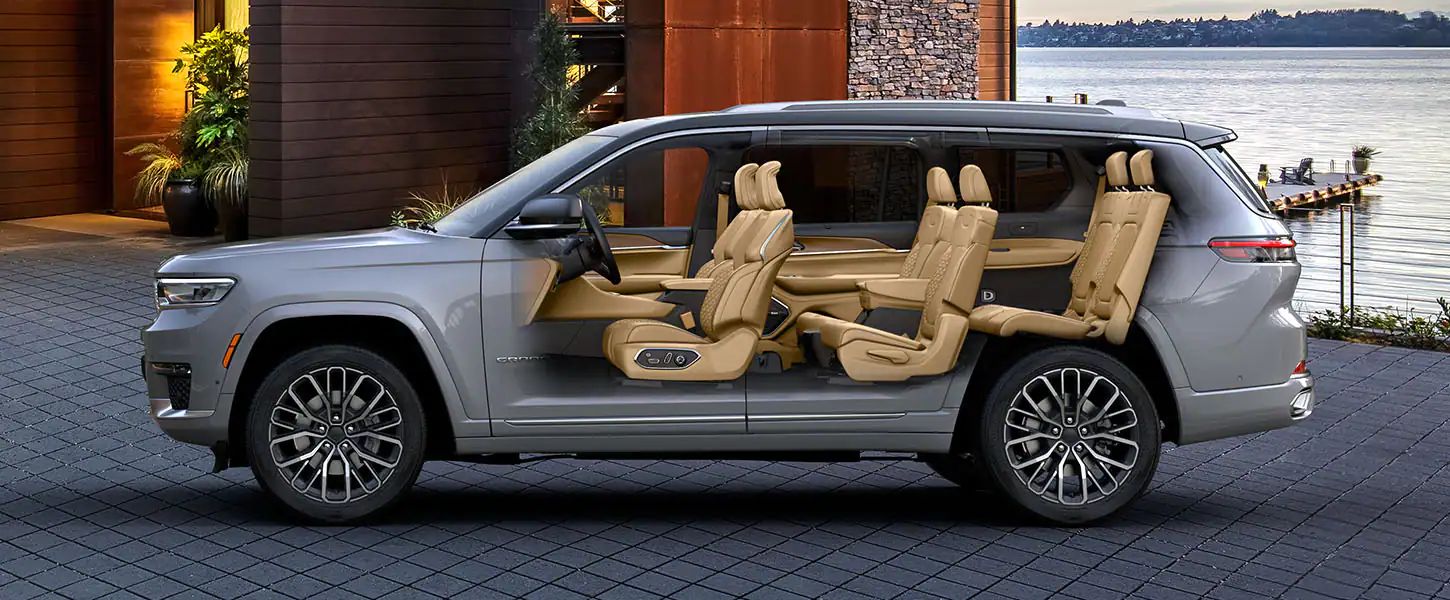 The 2022 Jeep Grand Cherokee L also received a revamped infotainment system. For example, there's a 10.1-inch infotainment touchscreen that can connect to Apple CarPlay, Android Auto, and SiriusXM satellite radio. Passengers can also enjoy music thanks to an unbranded six-speaker stereo. Of course, the stereo system can be upgraded to an Alpine sound system with nine speakers or an exclusive McIntosh sound system with 19 speakers.
Parents traveling with children may want to consider a pair of optional rear-seat entertainment screens, which come with Amazon FireTV and Wi-Fi connectivity. This option keeps the kids entertained during long journeys and parents can have a more relaxing journey.