After resting on his laurels for twelve long years, General Motors has introduced the third-generation Chevrolet Colorado this year, responding to the desperate need for a new Colorado on the market. Consequently, after an eight-year wait, GMC launched the second-generation Canyon just two weeks after the 2023 Colorado was introduced.
Both Chevrolet Colorado and GMC Canyon are important names for GM, as both have done well in the market since their introduction. Both the pickups have come with a redesigned look, a new engine, a classy interior and a superior set of amenities.
The most important change this year, however, is the discontinuation of the previous engine, and now all Colorado and Canyon models get the 2.7-liter Turbo four-cylinder engine. The question remains: why did GM ax the previous engines and approve 2.7-liter turbo engines to be equipped on all Colorado and Canyon models? The answer is below.
Related: Why the 2023 GMC Canyon is better than the Chevrolet Colorado
One engine across the entire range simplifies the building process
Stricter emission standards and higher mileage requirements have forced car manufacturers to reevaluate their powertrains. There's no denying the fact that the previous-generation Colorado offered three decent engine choices that let buyers choose a powertrain based on their needs, and all engines performed well in real life and offered excellent reliability.
GM has plans for electrification and intends to offer at least 20 electric cars by 2023. With the gradual transition to electrification, GM needs space in its factories for manufacturing and assembly processes. Therefore, GM intends to limit production in Colorado and Canyon to Wentzville Assembly in Missouri.
This decision will allow GM to keep the engine manufacturing process more efficient and simpler, helping GM build more engines and meet more customers' demands. In addition, the decision to install the 2.7-liter turbocharged four-cylinder engine in the Canyon, Colorado, Silverado and Sierra will also save a lot of time and money, as well as increase the reliability of these vehicles.
Nick Katcherian, Chevrolet Colorado and GMC Canyon Chief Engineer, in a recent interview conducted by Muscle Cars & Trucks, said, "When you look at the underhood packaging and all the stuff we have around it. We can do a lot of the same configurations, so if you looking at our engine line at the factory builds that part of the harness and stuff before it's dropped into the truck. That allows us to have a very similar build process for both engines."
Above that, according to GM, the 2.7-liter turbocharged inline-4 engine is a worthy successor to the previous gasoline and diesel engines. He added, "It really has to deal with the fact that this powertrain has all the torque you need." You get it faster, and so when you look at the advantages that the diesel offered before, and you compare it to this engine, this engine does a much better job overall.
The simpler building process has given GM more room in the factory to set up manufacturing units to build interior components, which translates into better manufacturing efficiency. In addition to this, GM had to develop the 31XX-2 platform to equip the newer 2.7-liter engine to power the new Colorado and Canyon.
The 2.7-liter engine from GM has many advantages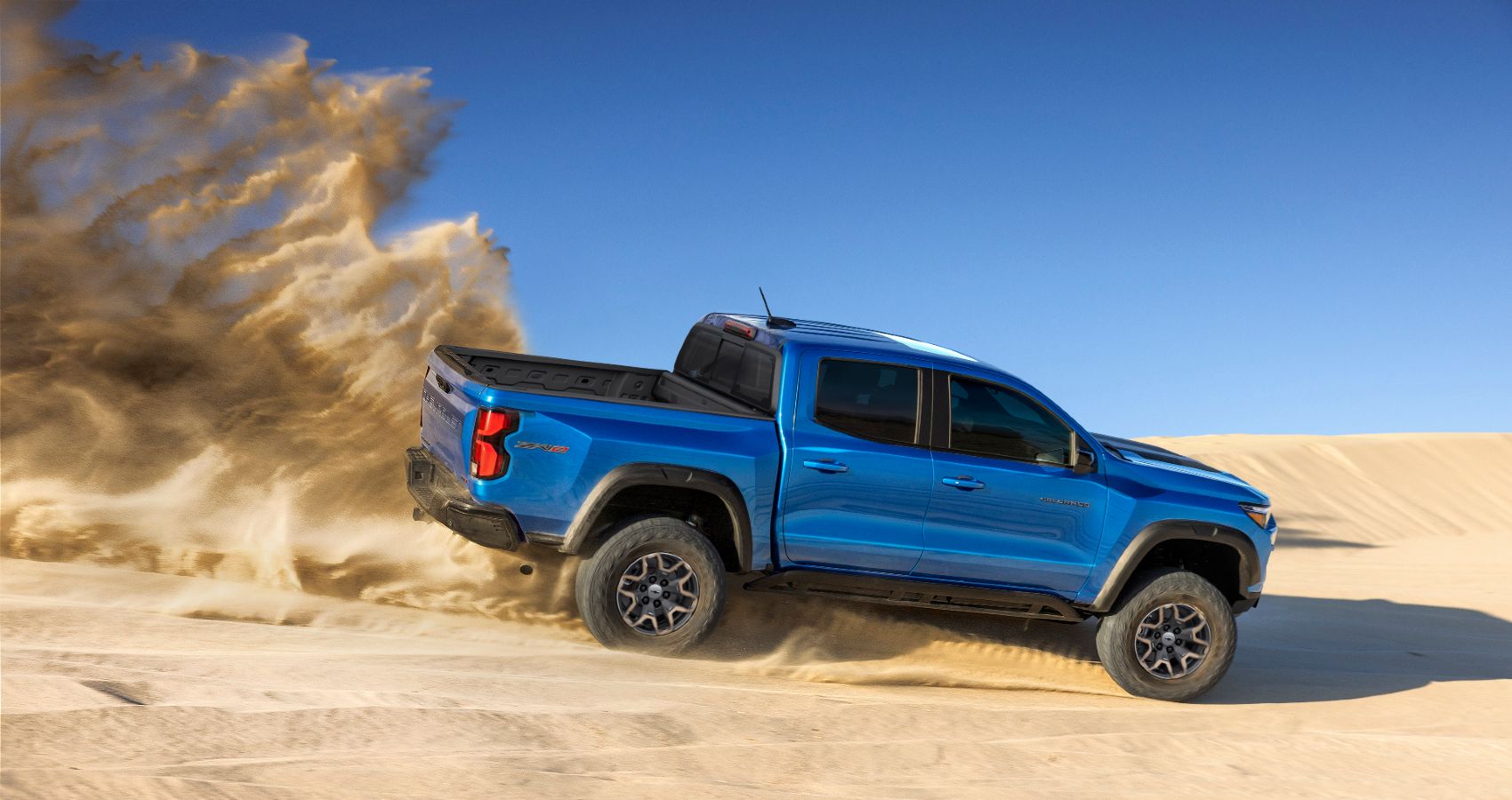 Although standardization of the stock engine has helped GM with easier manufacturing, the 2.7-liter turbocharged four-cylinder engine has many advantages, from better versatility and more power to better fuel efficiency and reliability.
In comparison, the previous 2.5-liter naturally aspirated four-cylinder offered 200 horsepower and 191 lb-ft of torque. The higher models had a hungry 3.6-liter V6 that produced 308 horses and 275 lb-ft of torque, and an optional 2.8-liter turbocharged diesel inline-four could offer 181 hp and 269 lb-ft of torque.
The newer 2.7-liter turbocharged inline-4, on the other hand, is offered in three trims, with each trim serving a different purpose. The base 2.7-liter turbo engine offers a higher 237 horsepower and 259 lb-ft of torque, providing a towing capacity of up to 3,500 pounds to keep customers happy. The higher models get a stronger 2.7-liter Turbo Plus engine that can offer 310 horsepower and 390 lb-ft of torque to meet all needs and allow up to 7,700 pounds of maximum towing capacity.
More impressively, the flagship Chevrolet Colorado ZR2 and all models of the GMC Canyon feature a high-output 2.7-liter engine that offers up to 430 lb-ft of torque. That being said, the new engine in the Colorado and Canyon will offer better power and performance, be more fuel efficient and be more reliable due to easier access to parts.
Related: Here's Why Off-Road Enthusiasts Should Consider Buying the 2023 Chevy Colorado Trail Boss
New Chevrolet Colorado and GMC Canyon vs Rivals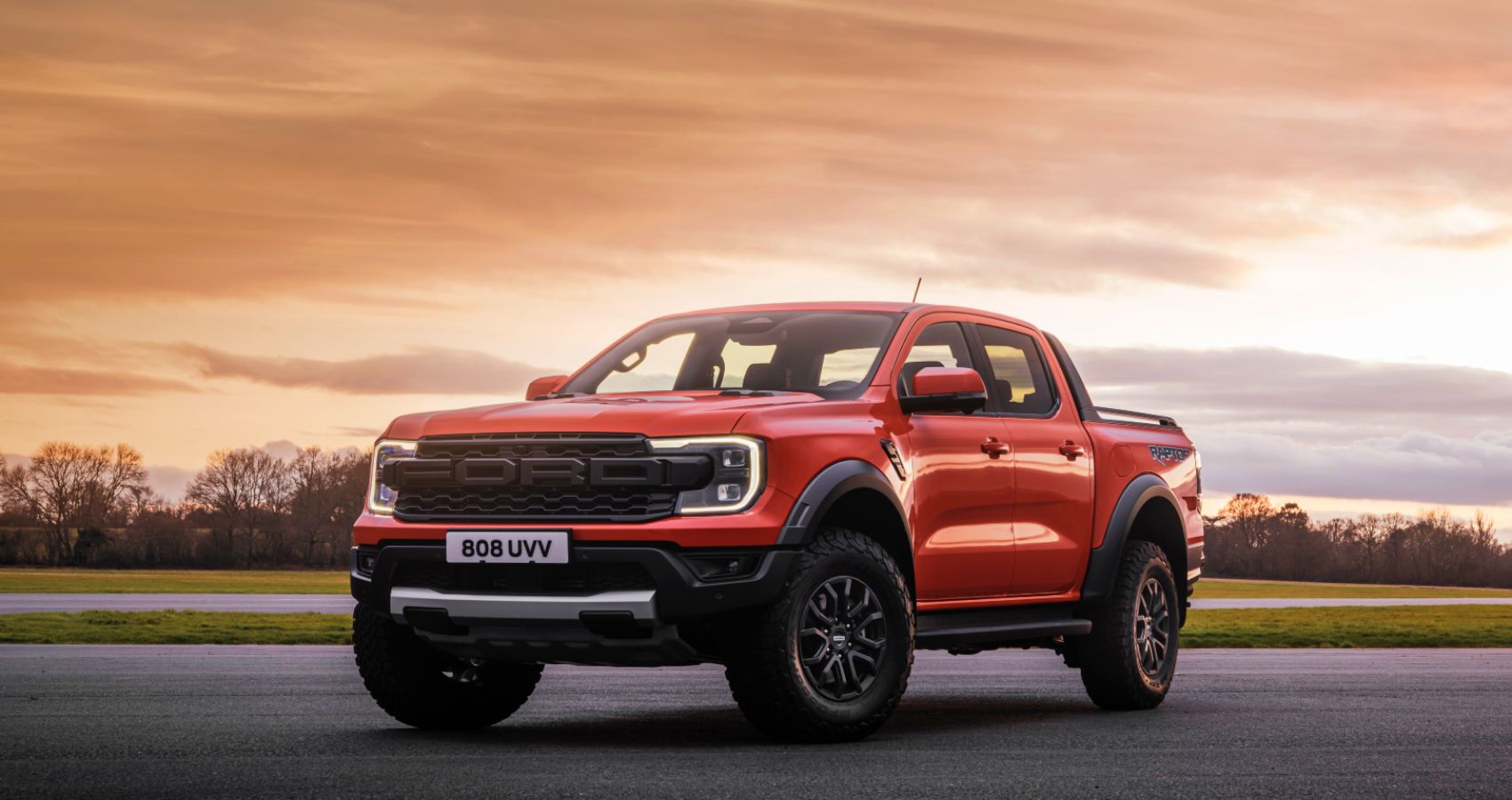 Both GM brothers, Colorado and Canyon, are doing well in the competition. The current Ford Ranger only offers one engine choice; a 2.3-liter turbocharged four-cylinder producing 270 horsepower and 310 lb-ft of torque powers all models. However, Ford has confirmed that the next-generation Ranger will get three new engines: a new 3.0-liter V6 that makes 288 horsepower and 362 lb-ft of torque; 2.0-liter turbodiesel inline-four engine that makes 205 horsepower and 368 lb-ft of torque, and the Ranger Raptor with a 3.0-liter twin-turbo V6 that offers 392 horsepower and 430 lb-ft of twist.
The Toyota Tacoma offers two powertrain choices. The lower models have a 2.7-liter inline-four that makes 159 horsepower and 180 lb-ft of torque and a 3.5-liter V6 that makes 278 horsepower and 265 lb-ft of torque. However, the Nissan Frontier only has one engine choice, a 3.8-liter V6 with 310 horsepower and 281 lb-ft of torque. That said, we expect the new Chevy Colorado and GMC Canyon to do extremely well in the truck market.
Sources: General Motors, Chevrolet, Muscle Cars & Trucks