Back in the day, the original Humvee was often compared, perhaps not coincidentally, to a certain Italian 4×4 utility vehicle. This Italian car was older and carried a valuable badge. It also bore an uncanny resemblance to the original H1. It was the Lamborghini (yes, you read that right) LM002.
General Motors recently revived the Hummer line with an all-electric configuration. The first units sold were the Hev pickups in 2022. Even Lamborghini has some big plans for electrification. Hummer's electric pickup was a success. What if Lamborghini could revisit the LM002? And use an all-electric configuration to compete in the US market? How would a hypothetical all-electric LM002 stack up against the current all-electric Hummer?
Winning hearts and minds
A picture of a customized Hummer H1 parked in a collector's garage.
But first, a quick history lesson. Back in 1983, AM General, a subsidiary of American Motors Corporation, won a contract with the US Army. The contract concerned the production of 55,000 vehicles over five years. The vehicle in question was the original M998 A0 series or Hummer H1.
The original military model tipped the scales at 11,500 pounds. It had a payload of 3,350 pounds and came with a 6.5 liter turbocharged V-8 diesel engine. It had a 3-speed automatic transmission. This was a fairly simple but durable and reliable powertrain. The engine produced 190 horsepower at 3,400 rpm. Given its low power and heavy weight, it comes as no surprise that it was not a very fast vehicle.
Its service in the US military lasted between 1983 and 2018. The Multipurpose wheeled vehicles with high mobility (HMMWV), otherwise known as humvee, It first saw combat during Operation Just Cause in Panama in 1989. It then went on to serve in most subsequent US military operations until its retirement in 2018.

This vehicle served its purpose well. Not only in combat but also as a road legal product in the USA. The American public first got to know the Humvee during the Gulf War of 1990 and 1991. For the first time, there was a lot of television coverage of a war. The Humvee became a protagonist on the small screen. The vehicle's brutal, purposeful design captured the attention of the American public.
So much so that a civilian version of the H1 was put into production in 1992. This marked the beginning of the Hummer Brand. In 1999, General Motors bought the brand and marketed and sold three civilian versions: the original H1 and later the Hummer H2 and H3 variants. Production ended in 2010.
RELATED: This Hummer H1 Has More Than $100,000 in Upgrades!
Rambo Lambo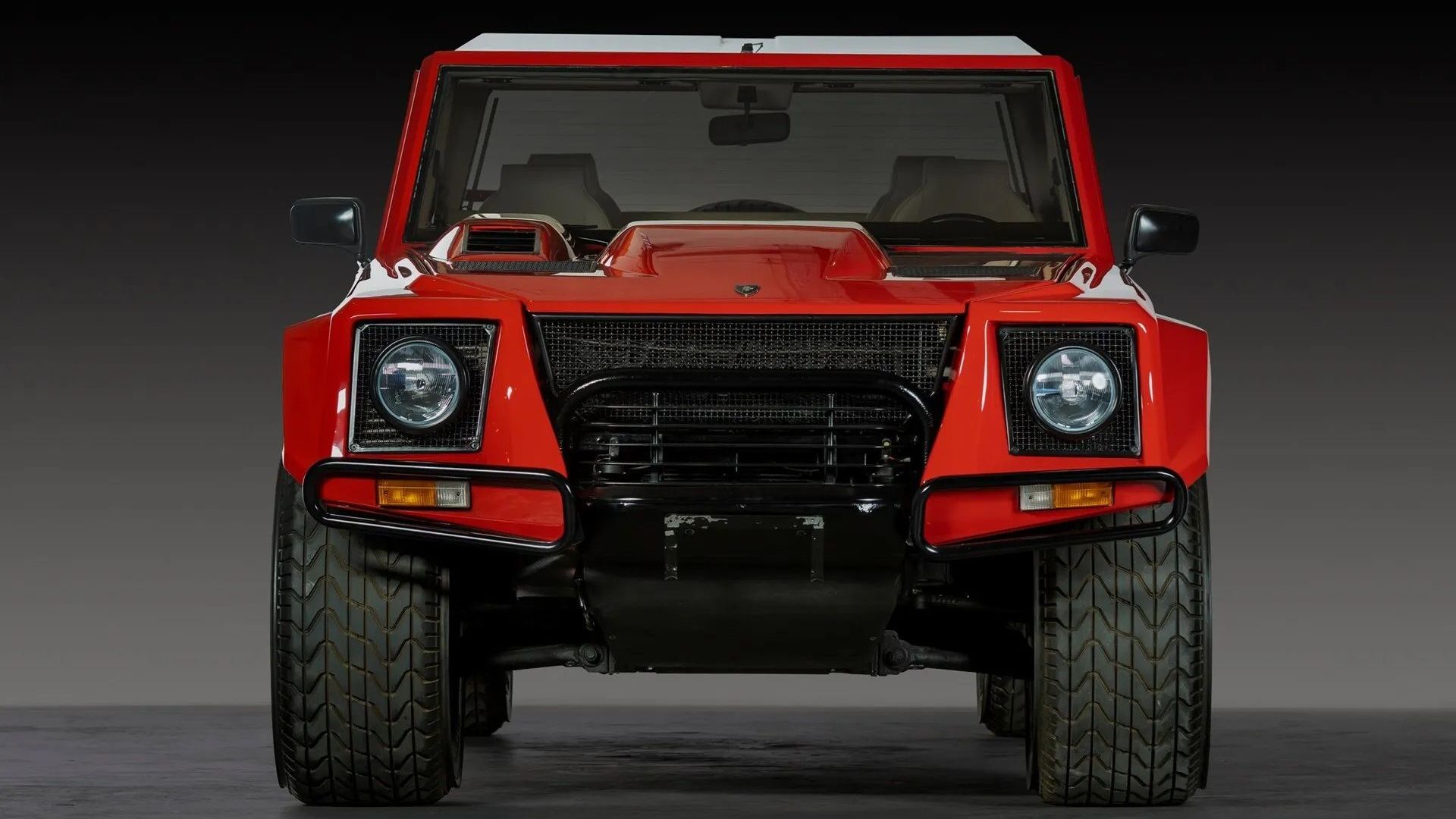 A frontal view of a red Lamborghini LM002 against a gray background.
The LM002 was produced between 1986 and 1993. Just like the original Hummer, the LM002 was also made for military use. Being a Lamborghini, but performance had its place in the model. It featured a powerful naturally aspirated 5.2 liter gasoline V-12. It produced 450 horsepower at 6800 rpm. With a curb weight of 5952 pounds and a five-speed manual transmission, it could go from 0-60 MPH in 7.9 seconds. And it would reach 117 MPH. This is a rare car and only around 300 examples were produced.
Like the Hummer, Lamborghini was also working on a civilian model variant. This time the car had a more luxurious Italian interior, air conditioning and a good stereo. And as if the original 5.2-liter V-12 wasn't enough at the time, a special version called the L804 could be ordered. This one came with a 7.2 liter V-12 marine engine used in offshore powerboats.
RELATED: Before the Urus, the Lamborghini LM002 'Rambo Lambo' Was the All-Terrain Raging Bull
The Electric Wars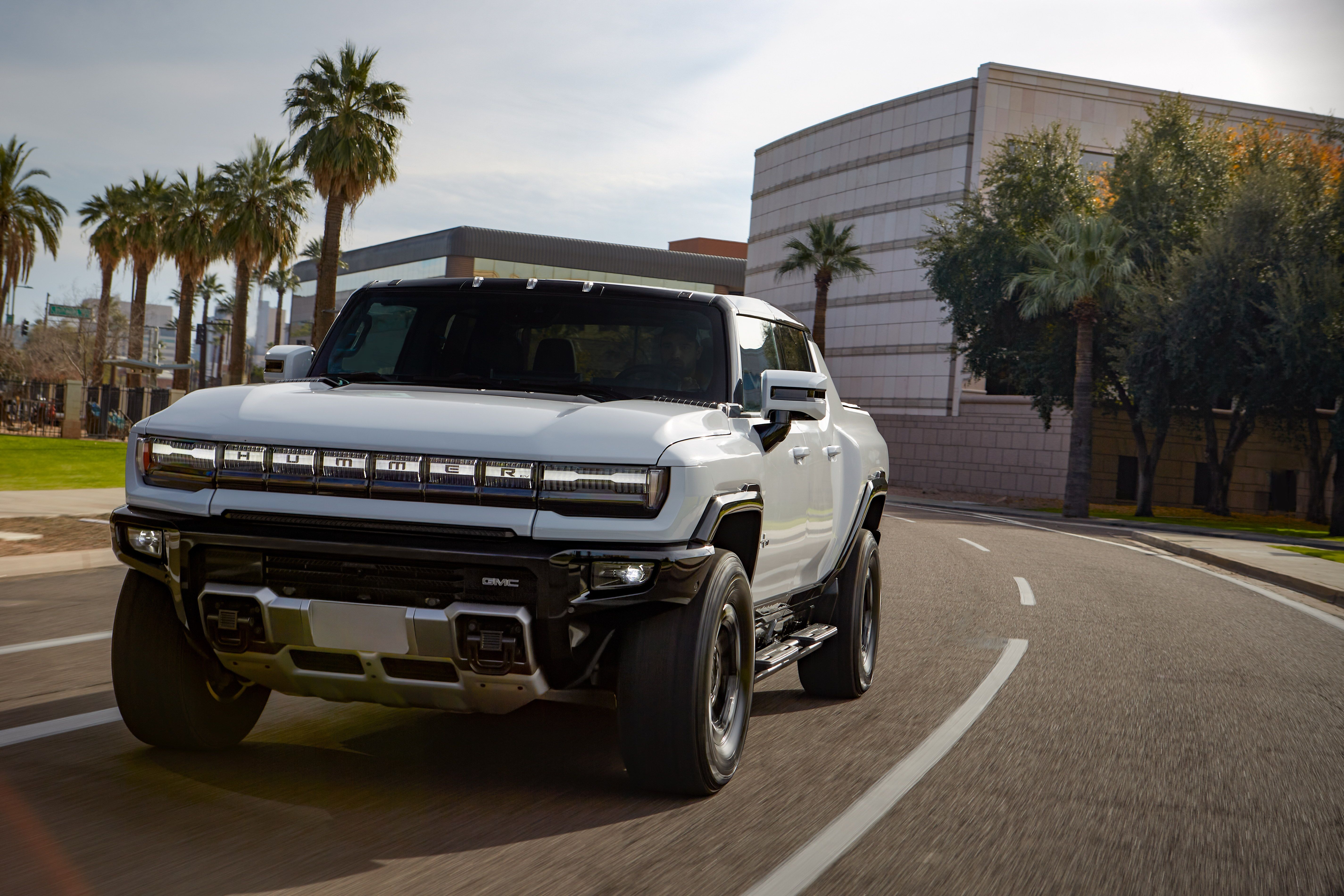 GMC Hummer EV cruising down the road
Currently, the only layout offered in the Hummer is the one with three electric motors. That makes a total of 1,000 horsepower and 11,500 pound-feet of torque, according to GM's estimates. Some independent tests showed a 0-60 MPH time of just 3.3 seconds.
A full-size electric pickup that accelerates so quickly already seems to be pushing the line a bit. It would be reasonable to assume that Lamborghini would use a similar configuration. Maybe with a little more power, being a Lamborghini and all. The Hummer tests showed long stopping distances and noticeable brake fade. The all-electric LM002 would be superior, given Lamborghini's experience with high-performance cars.
RELATED: Here's What a Modern Lamborghini LM002 Would Look Like
Range, interior, safety features and amenities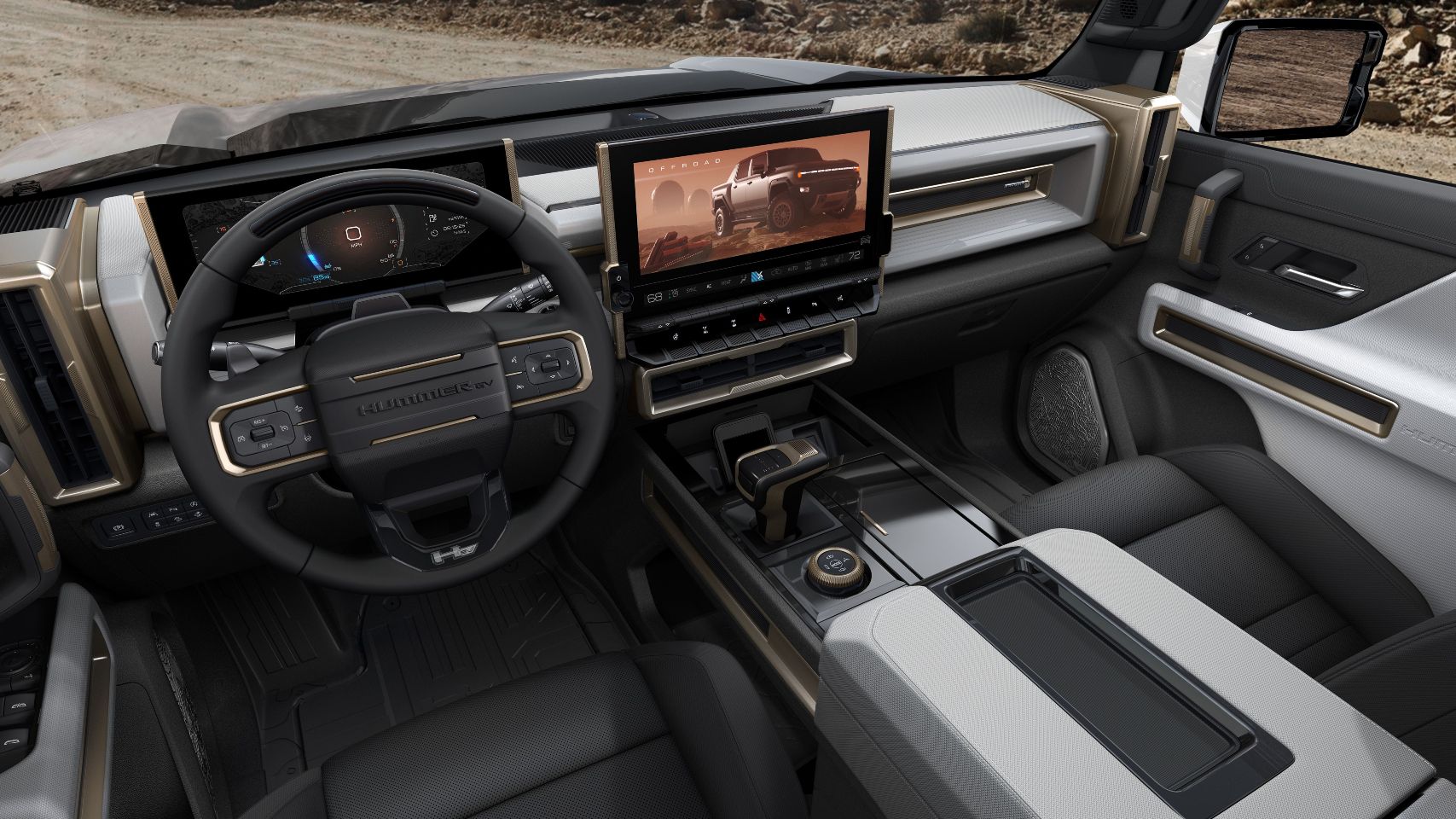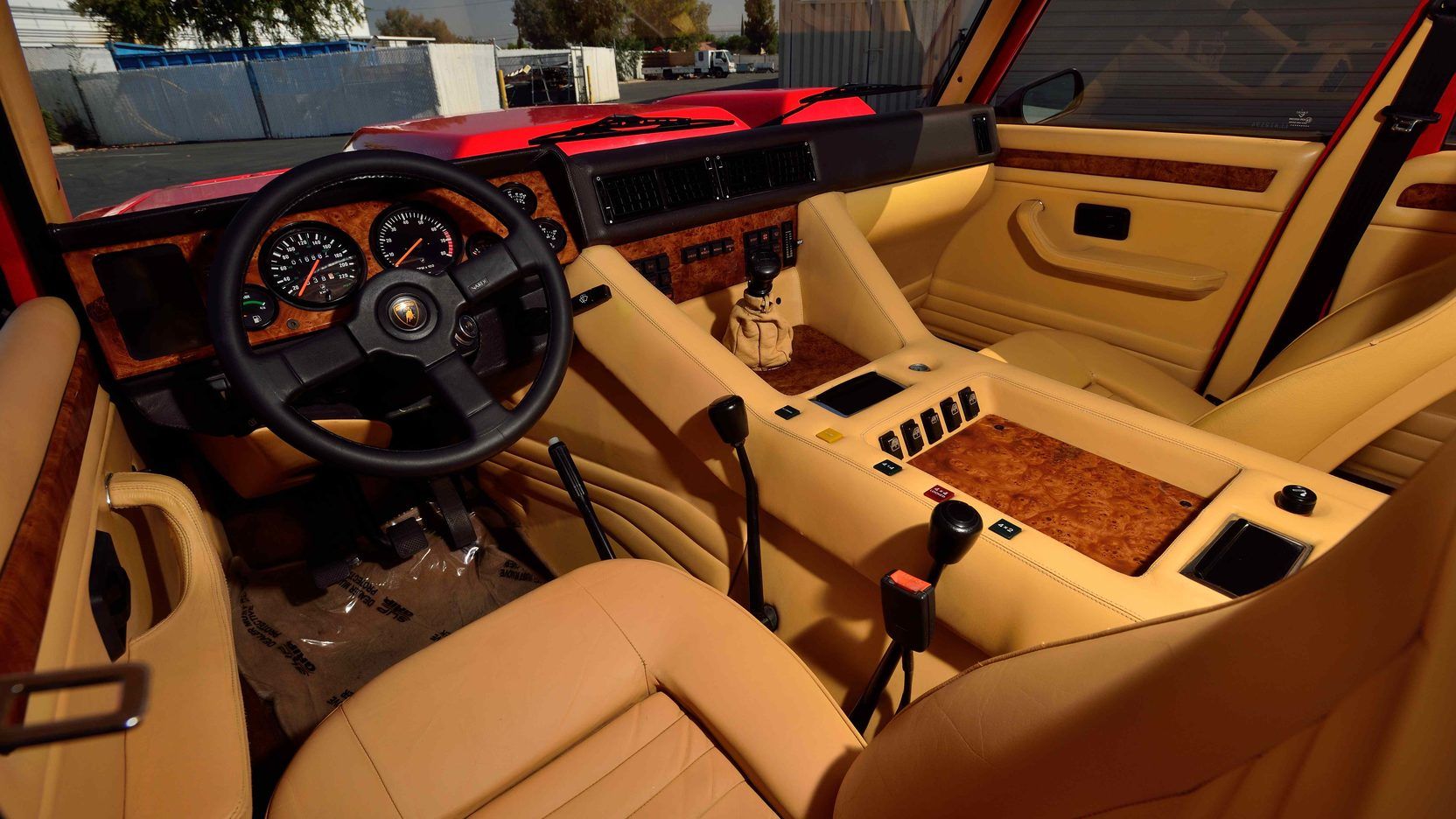 The range of the Hummer is more than 350 miles according to GM estimates. Since a pickup truck is expected to carry weight on the bed and have towing capacity, the range can drop below 200 miles.
The same can be expected from Lamborghini. Being more performance driven, it's hard to imagine designers adding more heavy batteries for range.
The Hummer EV has a fantastic interior. It has everything you'd expect for a car with a price tag that starts in the six-figure range. Safety features have become a commodity of sorts on high-end cars and both would be equal in that aspect. Lamborghini, being a premium brand, would provide luxurious interior and materials. The price of the Lamborghini would likely be higher than the Hummer.
Conclusion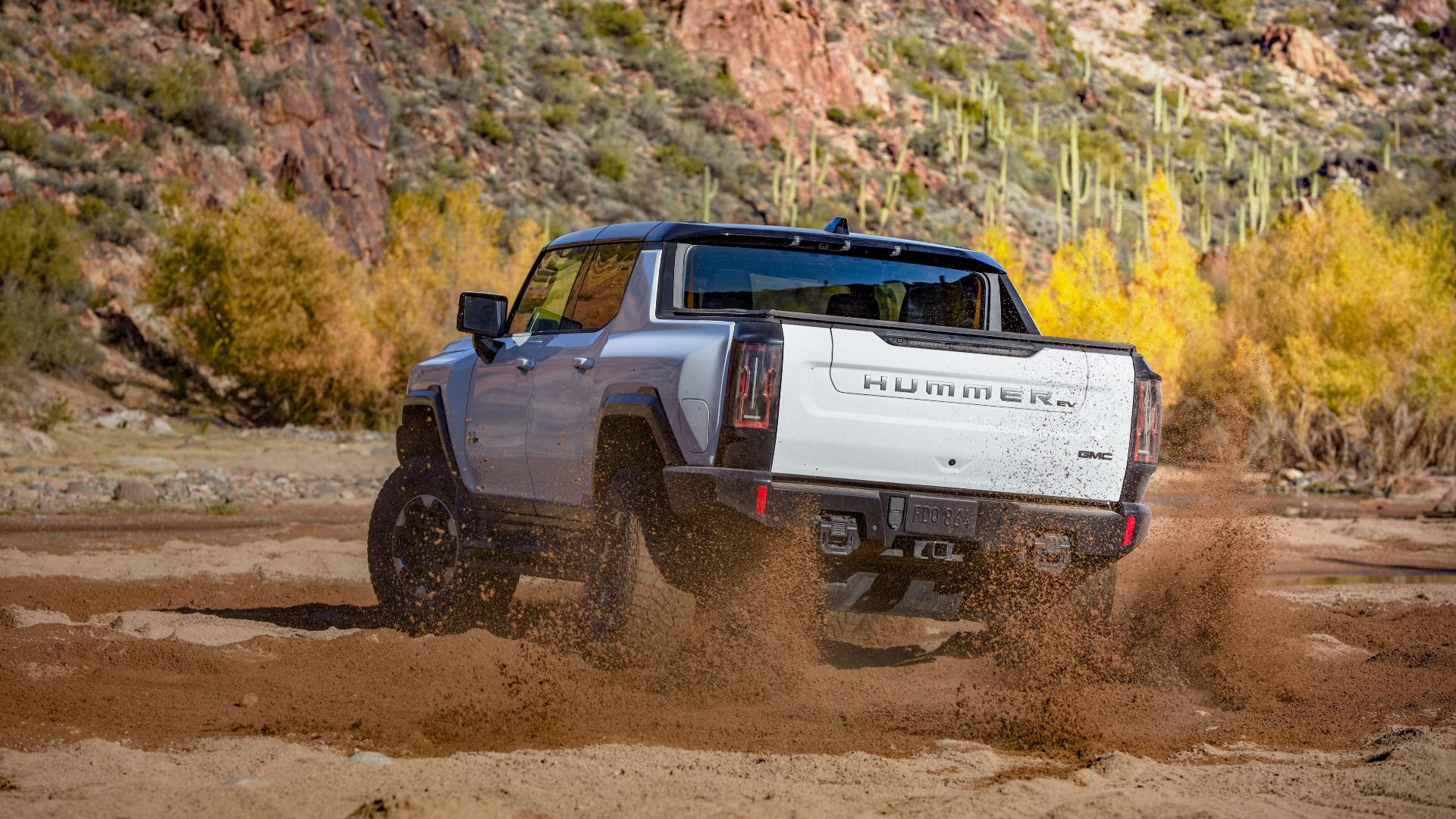 A rear view of a Hummer EV wheel spinning while turning off-road
The all-electric Hummer has proven to be a great full-size pickup truck. Previously, when the original H1 was compared to Lamborghini's LM002, it was clear that the H1 focused on durability, while the LM002 focused on performance. Their civilian variants carried over many of the same characteristics. Which would be best on the battlefield is hard to say. Lamborghini's high-mobility multi-purpose military vehicle never saw real action.
But it would be difficult to operate six twin-barrel carburetors behind enemy lines. That may be why the LM002 didn't sell well in its military variant, while the H1 sold in the hundreds of thousands. The Lamborghini was, regardless, the first true performance SUV ever created. That heritage and lineage has to count for something. Just look at their recent success with the Lamborghini Urus.