The SRT Jeep Grand Cherokee is just one example of how Stellantis has worked wonders with its high-performance models across its brands. The SRT version of the Grand Cherokee has been one of the oldest examples dating all the way back to 2006. Jeep has seen that it has a solid business foundation to keep it around as it has had a good fifteen year run in two generations so far. For the latest generation Grand Cherokee, there has been no word on whether or not there will still be an SRT version.
Whether or not there will be an SRT trim for the latest generation, the 2021 SRT Jeep Grand Cherokee is an extremely capable machine when it comes to performance. There's just one problem: How do you know this is the best vehicle for the 6.4-liter Hemi V8 on offer? Across its various brands, Stellantis has also placed this engine in a myriad of other vehicles. This can lead to some decision fatigue as you may wonder what you have the best specs? Thankfully, numbers don't lie.
Here's how the SRT Jeep Grand Cherokee compares in acceleration to other popular Stellantis SRT vehicles.
Related:
Here's why SRT is a pure performance brand (other reasons why it's behind the times
Grand Cherokee SRT vs. Dodge Durango SRT
The Dodge Durango is closest to the Grand Cherokee in classification compared to any other Stellantis vehicle. It makes sense to see how relatively similar vehicles compare in acceleration and other statistics. In the 0-60 time, the Dodge Durango SRT achieves a time of only 4.7 seconds. By comparison, the Grand Cherokee goes the same 0-60 in 4.4 seconds. When 0-60 times get this low, every little bit of time counts, but this is still a close race.
A main reason the Grand Cherokee is slightly faster than the Durango is size and weight. The Grand Cherokee is smaller and is just a two-row SUV. On the other hand, the Durango is larger and is a three-row family SUV. It makes sense that for these reasons, the Durango would lag somewhat. Both of these SUVs use the same naturally aspirated V8 Hemi that produces 475 hp. Despite slower acceleration, the Durango may be the way to go if you have kids to lug around but still want power that has no place in a family SUV.
Grand Cherokee SRT vs. Jeep Wrangler Rubicon 392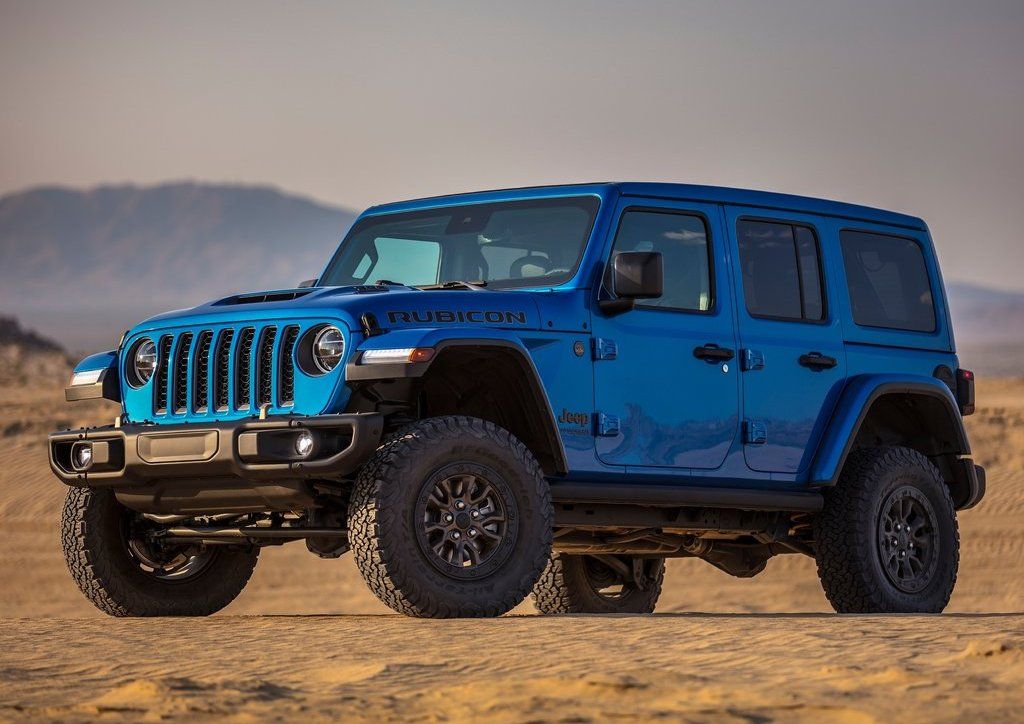 One of the newest Stellantis vehicles to grace the SRT powerplant is the Jeep Wrangler Rubicon. Fans have been waiting too long for a Wrangler with a decent V8 engine, but it's finally here. As the only other vehicle in the Jeep lineup besides the Grand Cherokee to get any sort of SRT treatment, it has a lot to live up to.
Automotive Media Outlets likes Car And Driver has managed to get the Wrangler 392 to sprint to 60 mph in just four seconds. This beats the Grand Cherokee SRT by 0.4 seconds which is impressive as there seem to be some features specific to the Wrangler that would make one think it is at a disadvantage.
Things like having lumpy off-road tires and a very upright non-aerodynamic position would do it a disservice in ventures like this, but that's clearly not the case. This is all five horsepower less than the Grand Cherokee SRT as well. Of course, if you want a better ride and presence on the road, the SRT version of the Grand Cherokee is the better option.
RELATED: Side-by-Side Comparison of 2021 Jeep Grand Cherokee SRT and Trackhawk
Grand Cherokee SRT vs. Jeep Grand Wagoneer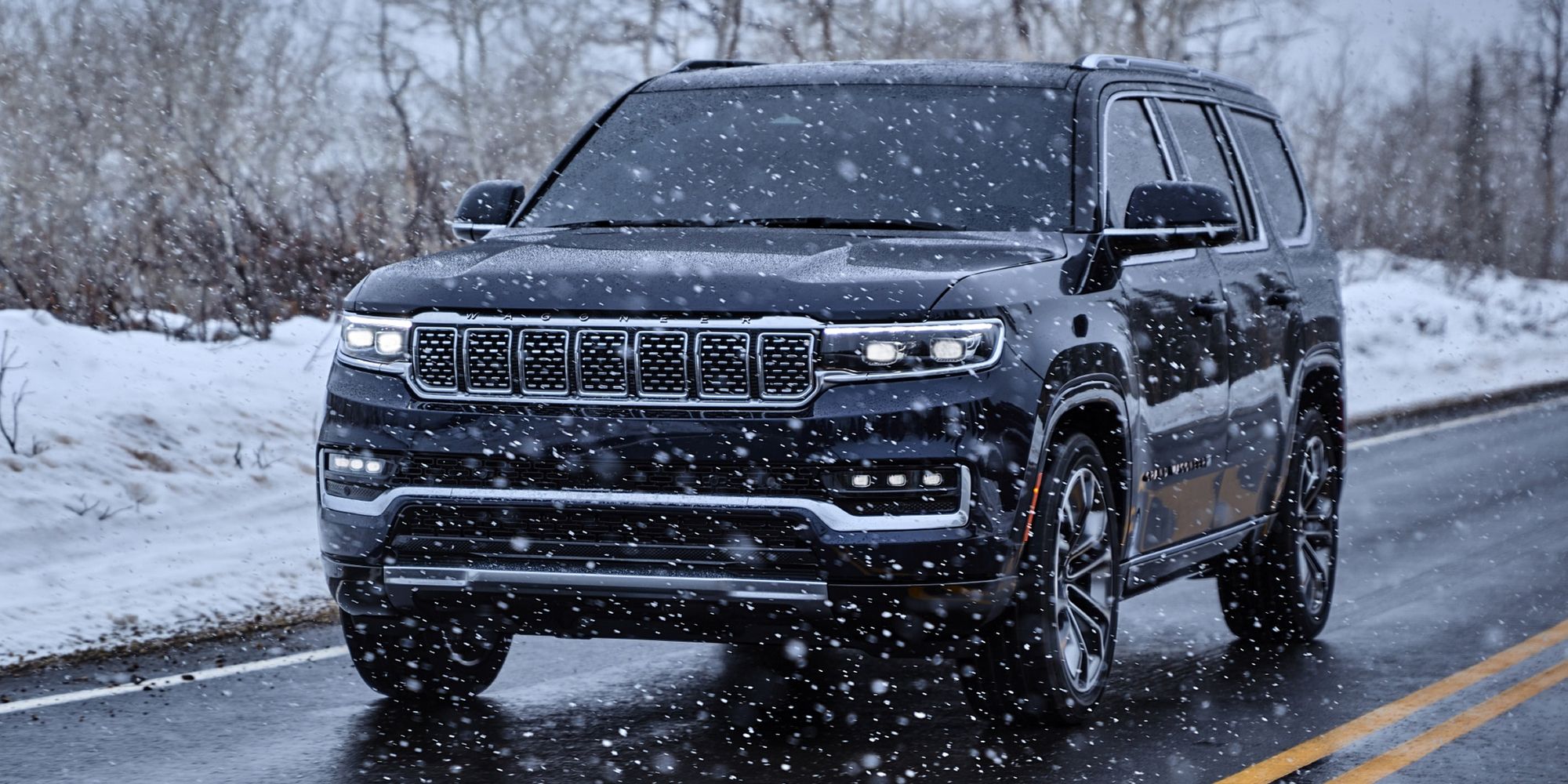 The Jeep Grand Wagoneer technically hasn't gotten the SRT treatment—at least not yet. But interestingly, the Grand Wagoneer still uses the same 6.4-liter V8 as the SRT Grand Cherokee. When you're competing in the big luxury SUV market, you have to pull out all the stops with power, so it's understandable that Jeep would want an engine from SRT in the Grand Wagoneer.
If you haven't seen a Grand Wagoneer in person, it is an absolute behemoth of a vehicle. This is reflected in the time 0-60. It takes the Grand Wagoneer 5.7 seconds to reach 60 mph from a standstill. This isn't a terrible time by any means, but it's still 1.3 seconds behind the SRT Grand Cherokee. The Grand Wagoneer weighs a very heavy 6,200 pounds. It should be said that it's still impressive that this engine can pull those kinds of numbers with that kind of weight to haul around even if it's slower than others in the lineup like the SRT Grand Cherokee.
The Grand Cherokee SRT has always been able to take what's so great about a Jeep and combine it with more than enough power. It has the acceleration to smoke the most at stoplight drag races. Credit must be given to the SRT team at Stellantis for making something that can be considered perfect in many ways – at least for those who prioritize having a powerful V8. The only problem is that the same engine fits perfectly with many other Stellantis vehicles, which can make a difficult decision when choosing. Thankfully, there are worse problems out there.