Jeep India recently launched the new Meridian SUV in India, finally giving it a chance to compete against premium D-segment SUVs like the Toyota Fortuner, MG Gloster and Skoda Kodiaq. Much has been written about how the Meridian is bigger than the famous Fortuner, and it is true in terms of width by 4mm and wheelbase by 49mm. The Meridian certainly looks more refined than most of the competition and with a monocoque body gives it a lower center of gravity, leading to a more comfortable ride compared to other big and burly ladder-on-frame SUVs.
The Meridian is also loaded with all the hot and trendy features that a buyer in this segment would want. It has ventilated front seats, multi-zone climate control, a 360-degree camera, a panoramic sunroof, a power tailgate and a large infotainment touchscreen and much more. Combined with a robust build quality, the Meridian's cabin feels sophisticated and a comfortable place to spend time in. This is a big change that Meridian has successfully brought to the segment, which has traditionally been more focused on brawn than brains. The brown leather seats provide good support to the passengers and the independent suspension setup with FSD also adds to the smooth driving experience.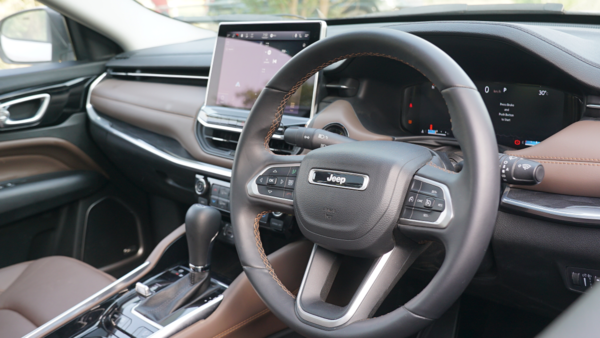 The 2022 Jeep Meridian offers ventilated seats and more.
The Meridian is powered by the 2.0-liter turbocharged diesel engine that also powers the Compass. The diesel engine pushes out 170 hp and 350 Nm of torque. Jeep offers a 6-speed manual and a segment-first 9-speed torque converter automatic to buyers. You can even choose between front-wheel drive and all-wheel drive, making the Meridian more appealing to a wider audience. The Fiat engine is widely used in the industry and has a reputation for being economical and reliable. It also gives an ARAI certified mileage of 16.5 kmpl which is an added bonus considering the size of the Meridian. In addition, the Meridian's monocoque architecture offers massive weight savings over the competition, in addition to better road handling and passenger comfort.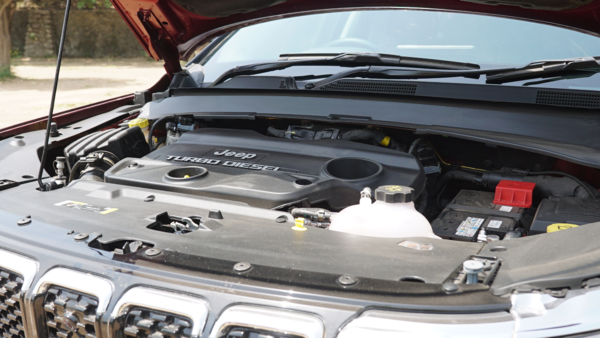 The 2022 Jeep Meridian produces 170 hp of power and 350 Nm of torque
If the discussion is about a Jeep, there's no way that off-road capability won't be an important part of it. As expected, it's not all show and no go with the Meridian when it comes to off-road capability. The SUV is equipped with Jeep's Selec-Terrain 4×4 system, which offers four different traction modes for sand, mud and snow situations. During our first drive, we found that the 4×4 system and electronics work brilliantly in unison, offering exceptional off-road capability to the Meridian. One of the main highlights of the Meridian is the fact that even people who are new to off-road riding can feel confident tackling tough obstacles in it due to the great visibility and impressive electronics. It also has an auto mode for those who may not be as off-road savvy as other enthusiasts.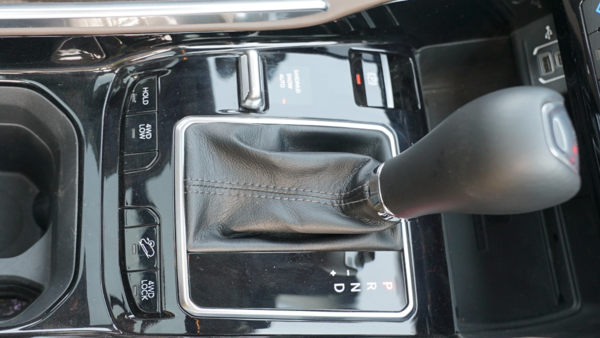 The 2022 Meridian is equipped with Jeep's Selec-Terrain 4×4 system
For those who are there to enjoy the drive with family and friends, the Meridian offers a spacious interior and plenty of room for their luggage with its 233-litre boot. The third and second rows can be folded to open up 1760 liters of space if needed. Add to that the fact that the Meridian has an impressive ride quality and you end up with an SUV that performs brilliantly both on and off road.
At Rs 29.90 lakh, the base model Jeep Meridian undercuts its competition by a considerable margin without compromising on the experience factor. Like every other vehicle out there, the Jeep Meridian also has areas of improvement like the center row, which could have been adjustable among a few other things, but compared to the rivals, we couldn't find any of these to be deal breakers. The top variants are priced higher but also offer many features that some of its rivals miss out on. In the end, we found that the variants offer good value for money and that is exactly what Indian buyers are looking for today.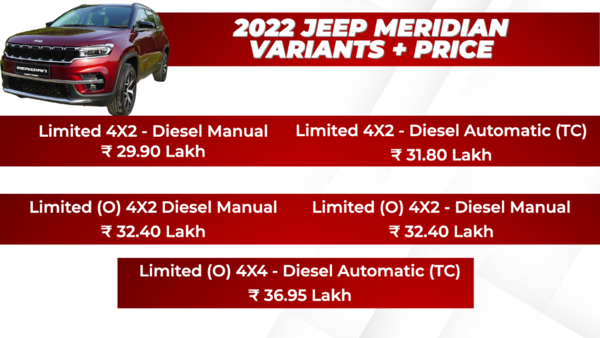 2022 Jeep Meridian Variants and Price List
A premium SUV in every respect, the Meridian has the right ingredients to prove itself as an ambitious and reliable product. With its minimal wait times, Jeep has made the deal even sweeter. Especially in these times of global supply chain issues when waiting periods are starting to stretch into months and beyond a year.
So if you're looking for a premium SUV that offers all the bells and whistles in a stylish package with a big dollop of heritage to be proud of, the Jeep Meridian is certainly up to the job and well worth a look.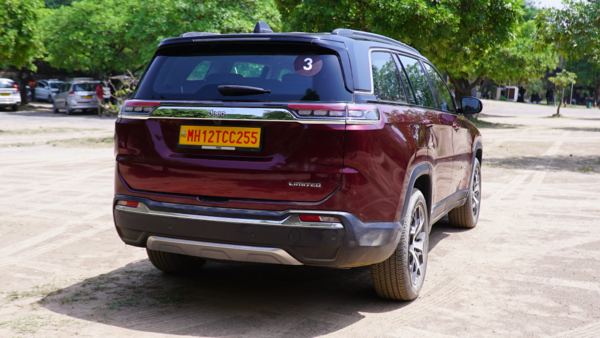 2022 Jeep Meridian gets motorized tailgate
.