These days it seems every automaker has dipped its toes into the performance SUV market, with even Ferrari set to unveil its entrant, the Purosangue, later this year. But if you know the Chrysler family, they don't fool around and love to shove ridiculously powerful powertrains into every living, breathing car they have, even the Durango.
The new Grand Cherokee has already arrived, but we have yet to get a performance-infused version of it, but Jeep's most potent variant of the Grand Cherokee is called the Trackhawk, and is based on the previous generation Jeep Grand Cherokee. Although the word "track" and SUV seem almost sinful to appear in the same sentence, the Chrysler family has once again achieved what seemed impossible. The Trackhawk has been discontinued though, and if you were to get one of these on the used market today, you'd have to spend at least $70,000 to buy one – this seems like an absolute steal compared to its rivals like the BMW X5 M Competition, though.
10/10
6.2-liter supercharged Hellcat engine
Let's start with the most important factor behind the Grand Cherokee Trackhawk's success, its powertrain. Under the hood of this monstrous Jeep hides a 707-hp 6.2-liter supercharged Hemi V8 engine that is also found in the Challenger Hellcat.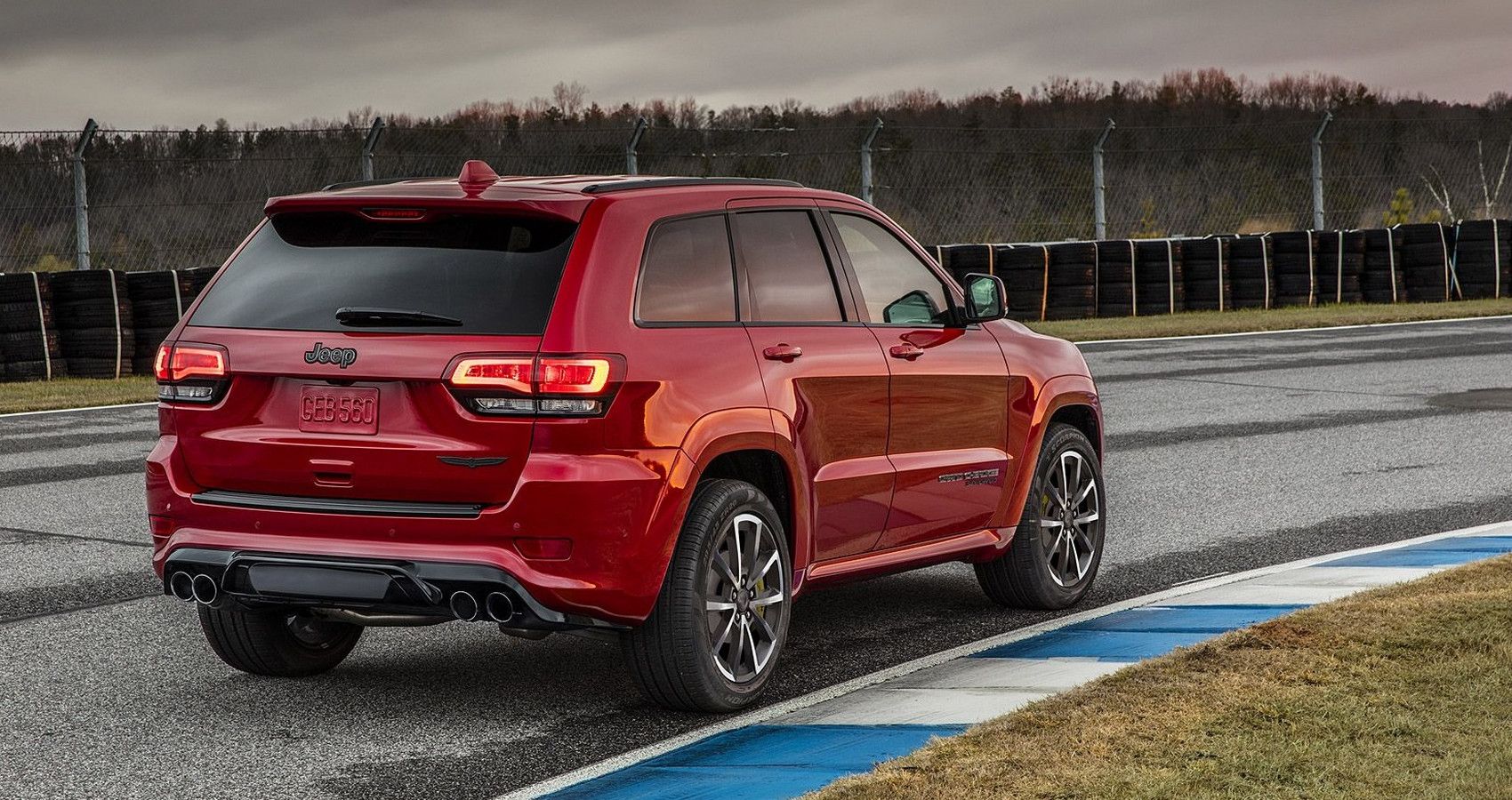 However, its distinguishing feature is not its size or power, but rather how much it can use. Let's get one thing straight, the Trackhawk is not a light vehicle, it weighs more than 5,250 lbs, but since the power is transferred to all four wheels, the launches are magically awesome.
Related: Here's the truth about Chrysler's Hemi V8 engine reliability
9/10
It goes 0-60 MPH faster than you can say its name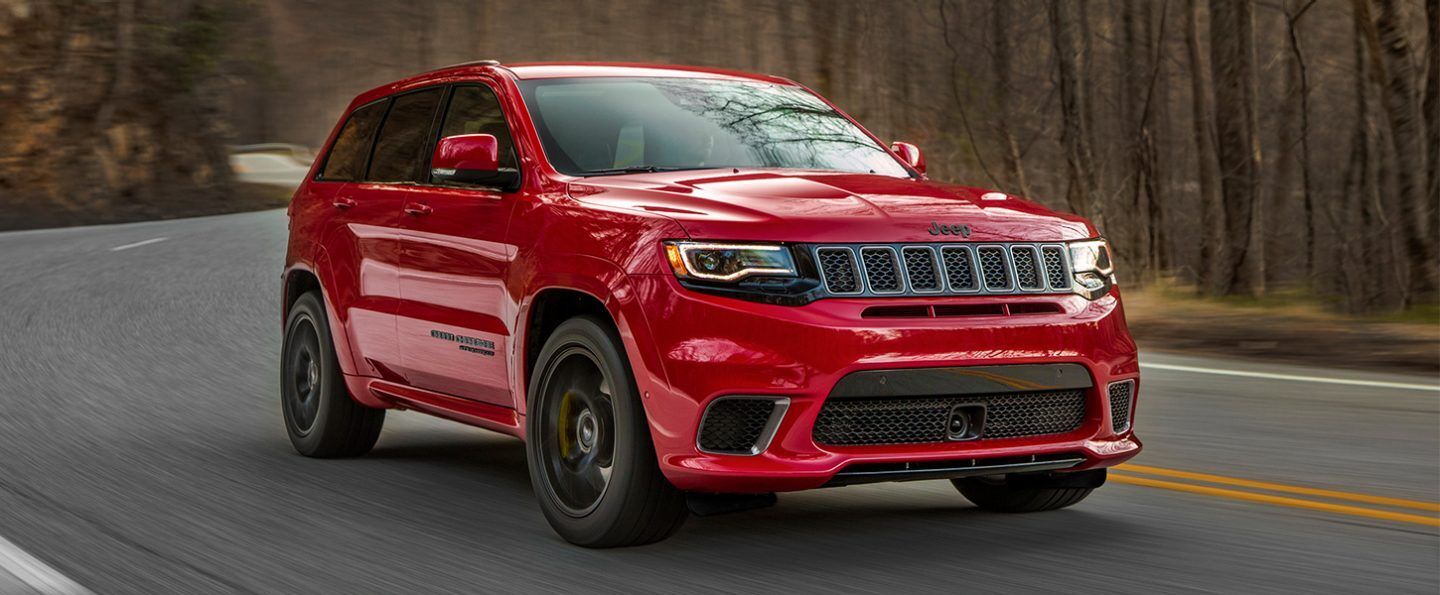 By the time it takes you to say "2021 Jeep Grand Cherokee Trackhawk," this behemoth would have already reached highway speeds. How fast you may ask? Well, Jeep claims the Trackhawk can hit 60 mph from a standstill in 3.5 seconds, but some tests have concluded otherwise.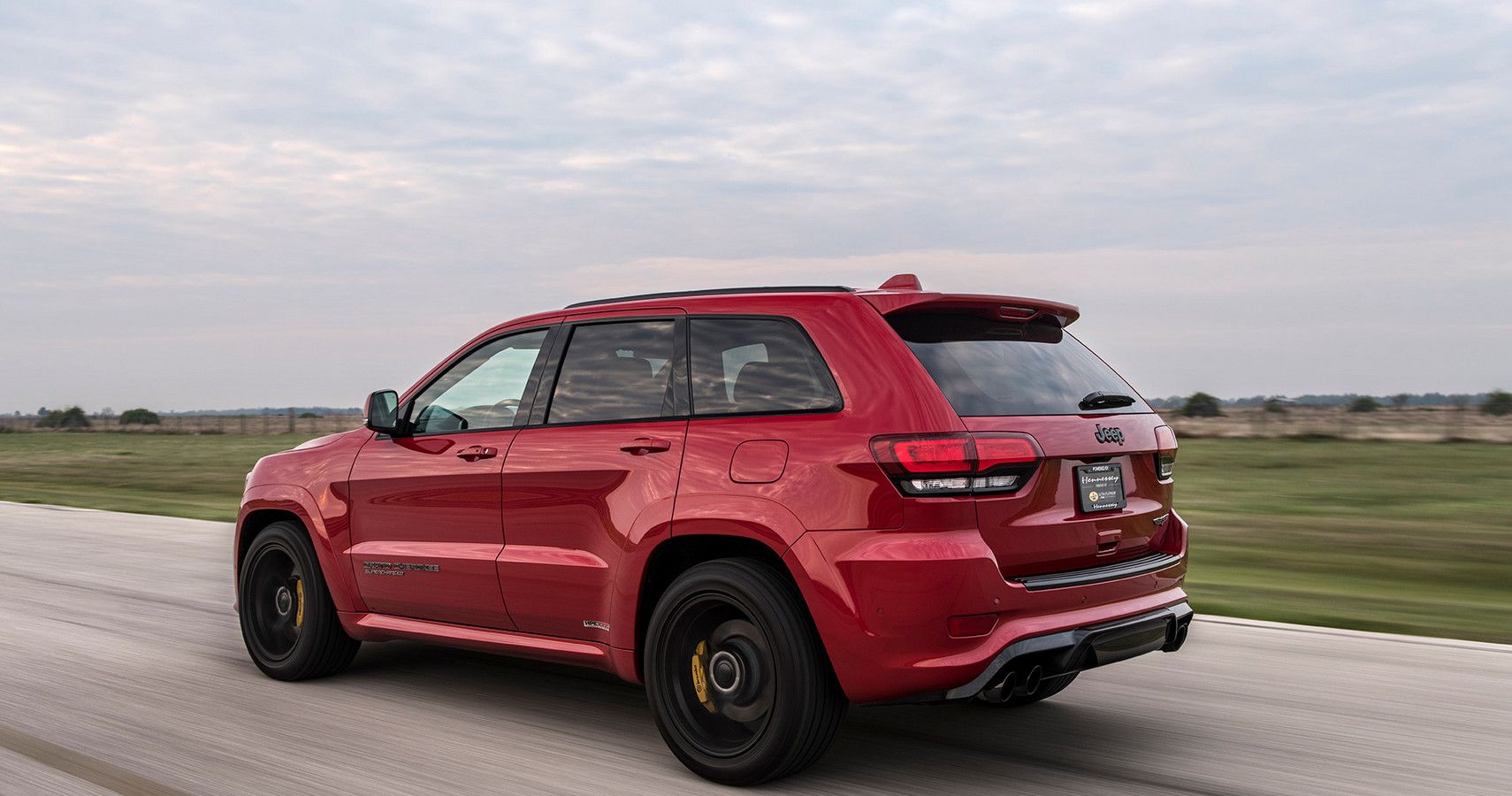 Some Trackhawk testers have managed to get that 3.5-second time down to 3.4, or even 3.3 seconds, completing the quarter-mile drag strip in 12 seconds flat.
8/10
Supercar Slayer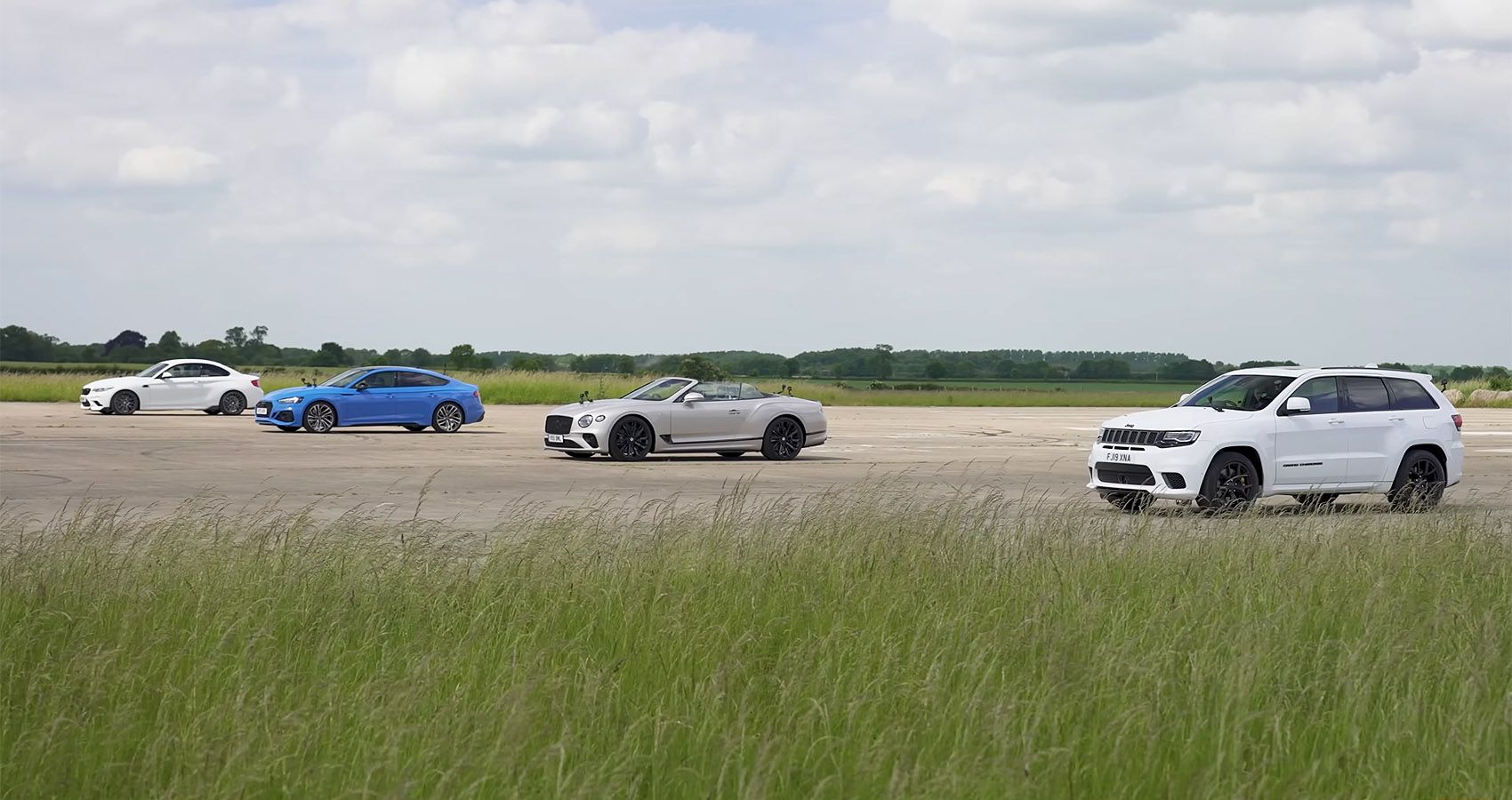 So now that we know the Trackhawk is fast, how fast does it compare to much more expensive and exotic cars it was never intended to go up against? For reference, the Trackhawk reaches 60 mph from a standstill in the same time it takes a new BMW M3 Competition to do the same.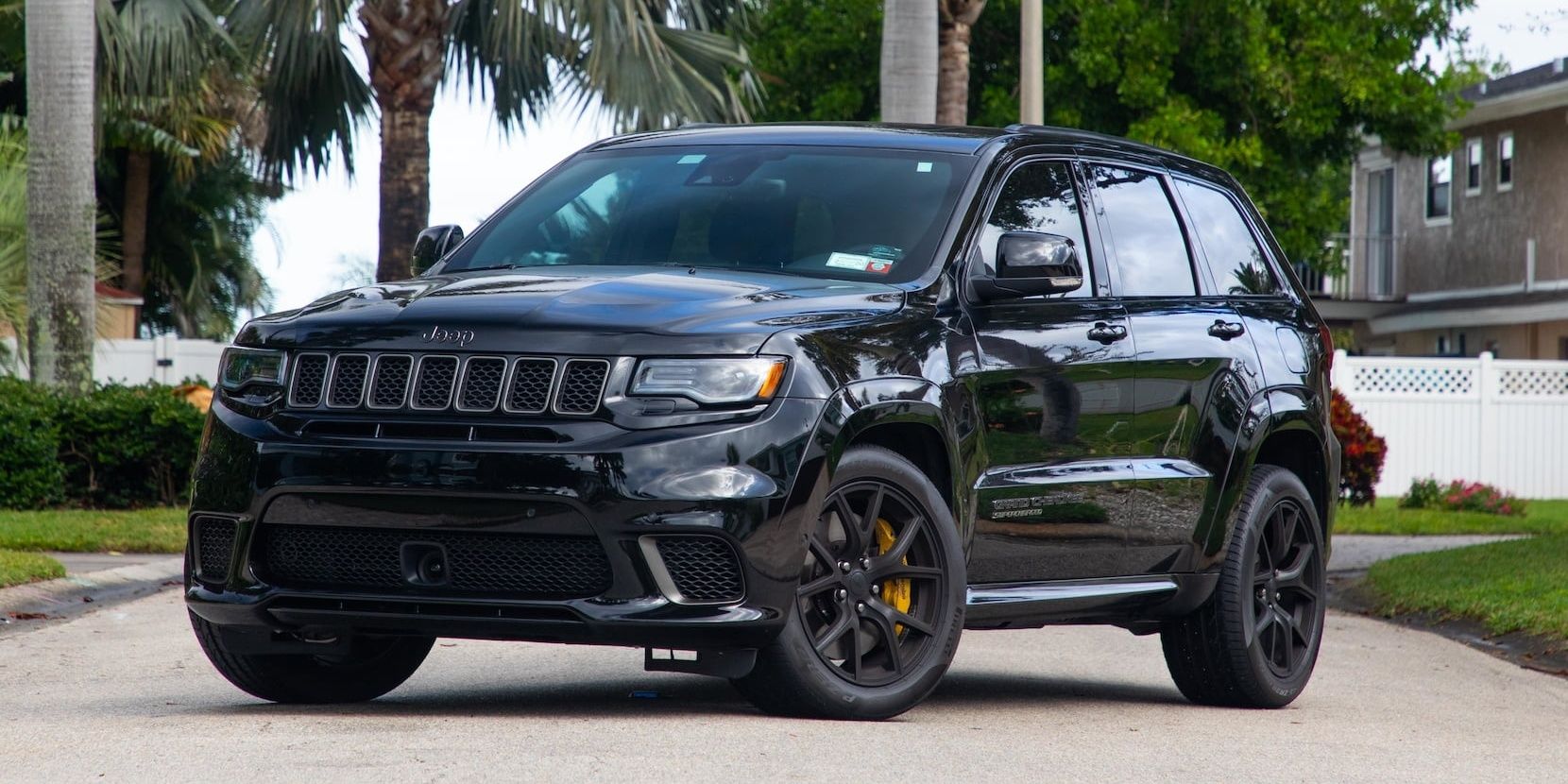 What's even more impressive is its 12-second quarter-mile time. Compared to other muscle sports cars, the Trackhawk will leave most of them in the dust, and even the king of the strip, the Mustang Mach 1 as well.
Related: Here's What You Should Know Before Buying a 2021 Jeep Grand Cherokee Trackhawk
7/10
Fun for the whole family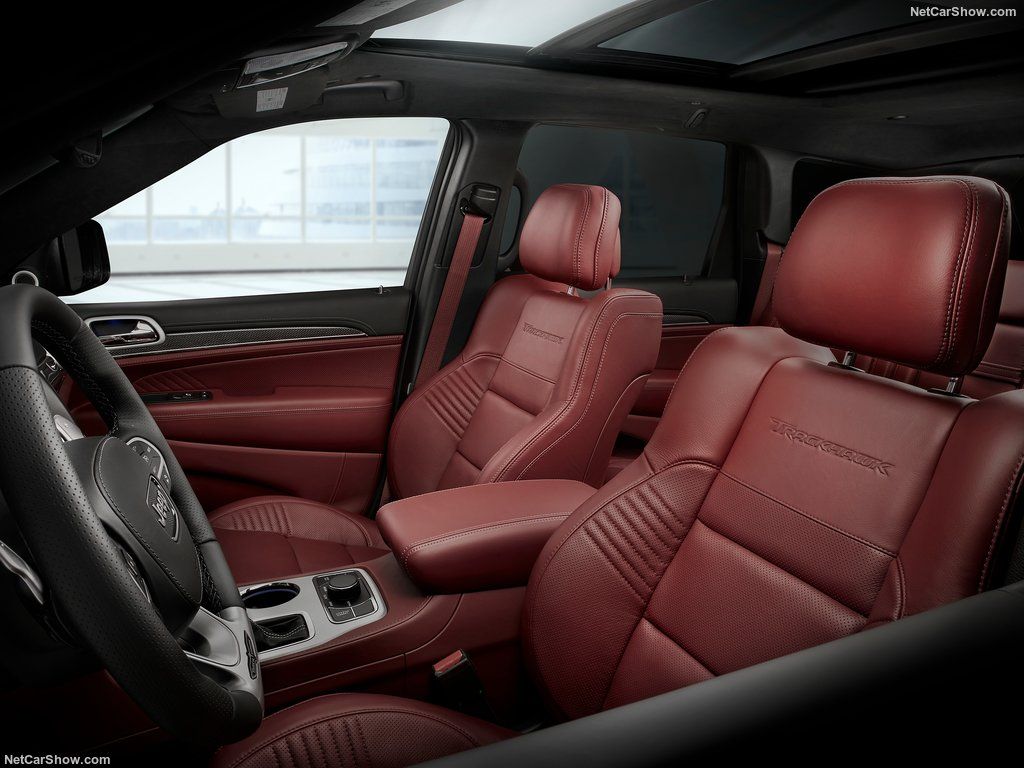 It goes without saying that a car of this size would be practical, but in many more ways than just one. Of course, it can comfortably seat 5 people inside, and carry all their luggage too, but the Trackhawk actually breaks the stereotype of all American cars having dull interiors.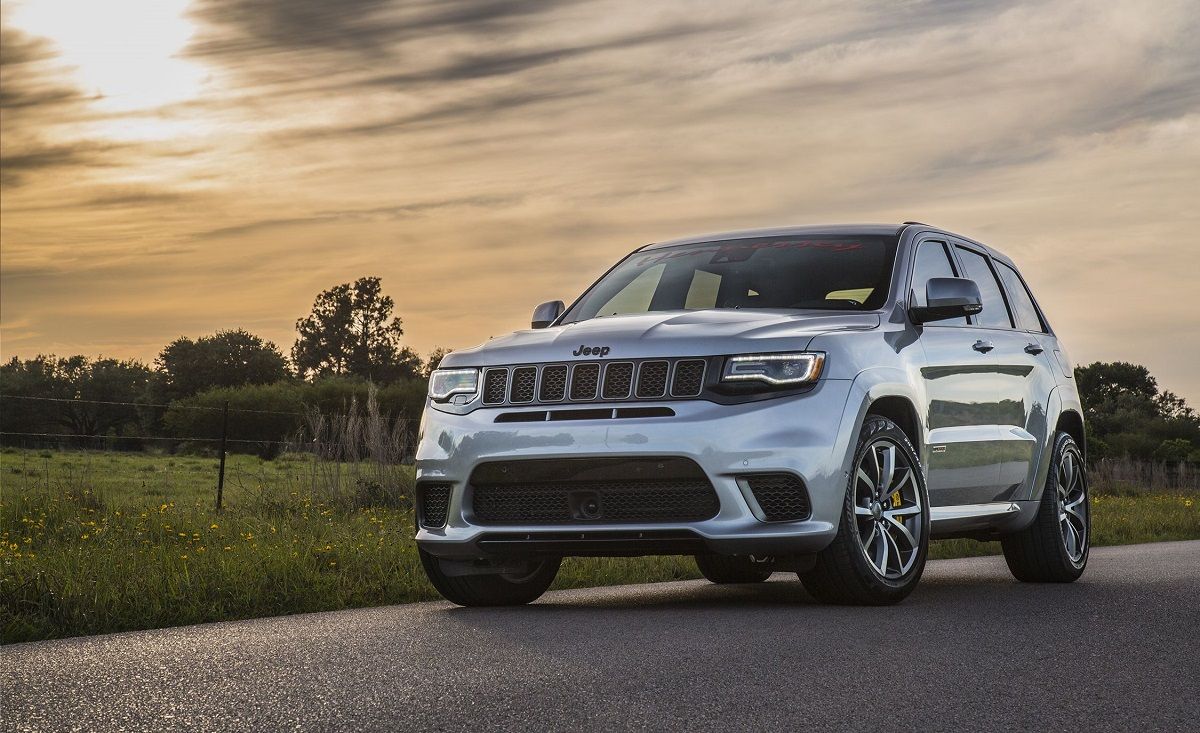 Now, it won't be drenched in leather, but the leather used is supple, and there are definitely some cheap plastics in the interior as well. But the Trackhawk's versatility is what makes it perfect for practically anything – from taking the kids to school, grocery shopping, laps around the local race track and even off-roading… you name it.
6/10
Off-road capacity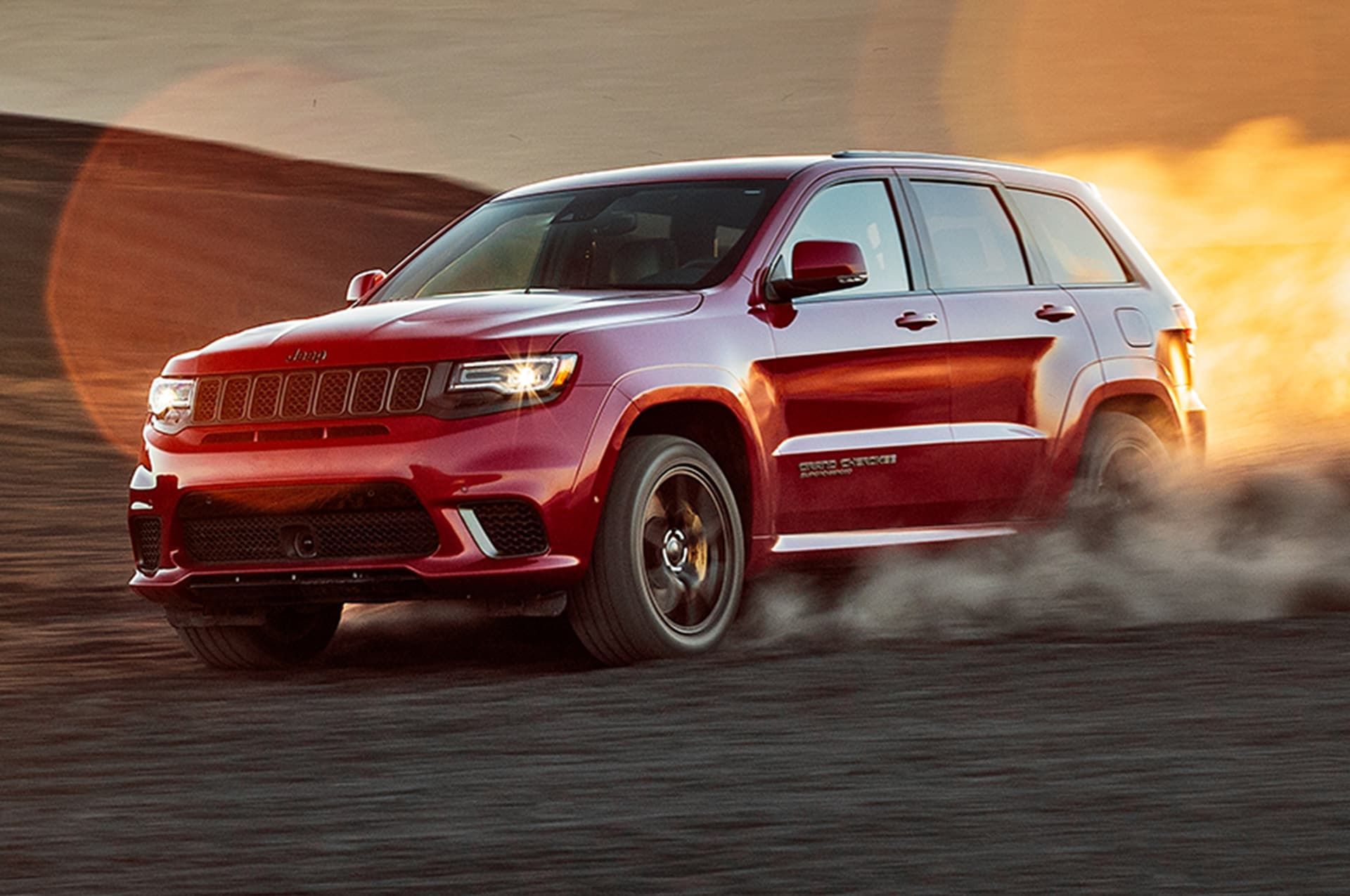 The Jeep Grand Cherokee Trackhawk is by no means a small car; it has the dimensions of a cruise ship: 189.8 inches in length and 67.9 inches in height. But don't let this fool you into thinking it can't maneuver on dirt roads or steep hills as it still has an impressive 8.1 inches of ground clearance.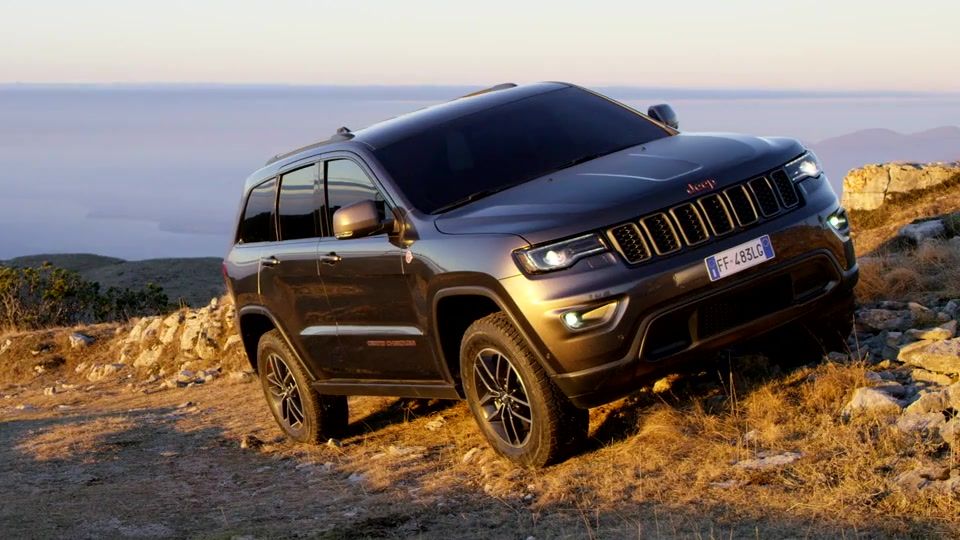 It also has a few different driving modes including Auto, Sport, Track, Snow and Tow. These modes aren't just for show, but when snow mode is activated it severely limits the amount of power sent to the wheels to ensure you don't lose grip, and while we're on the subject, it has a towing capacity of 7,200 lbs – thanks each 645 lb-ft of torque.
5/10
The name says it all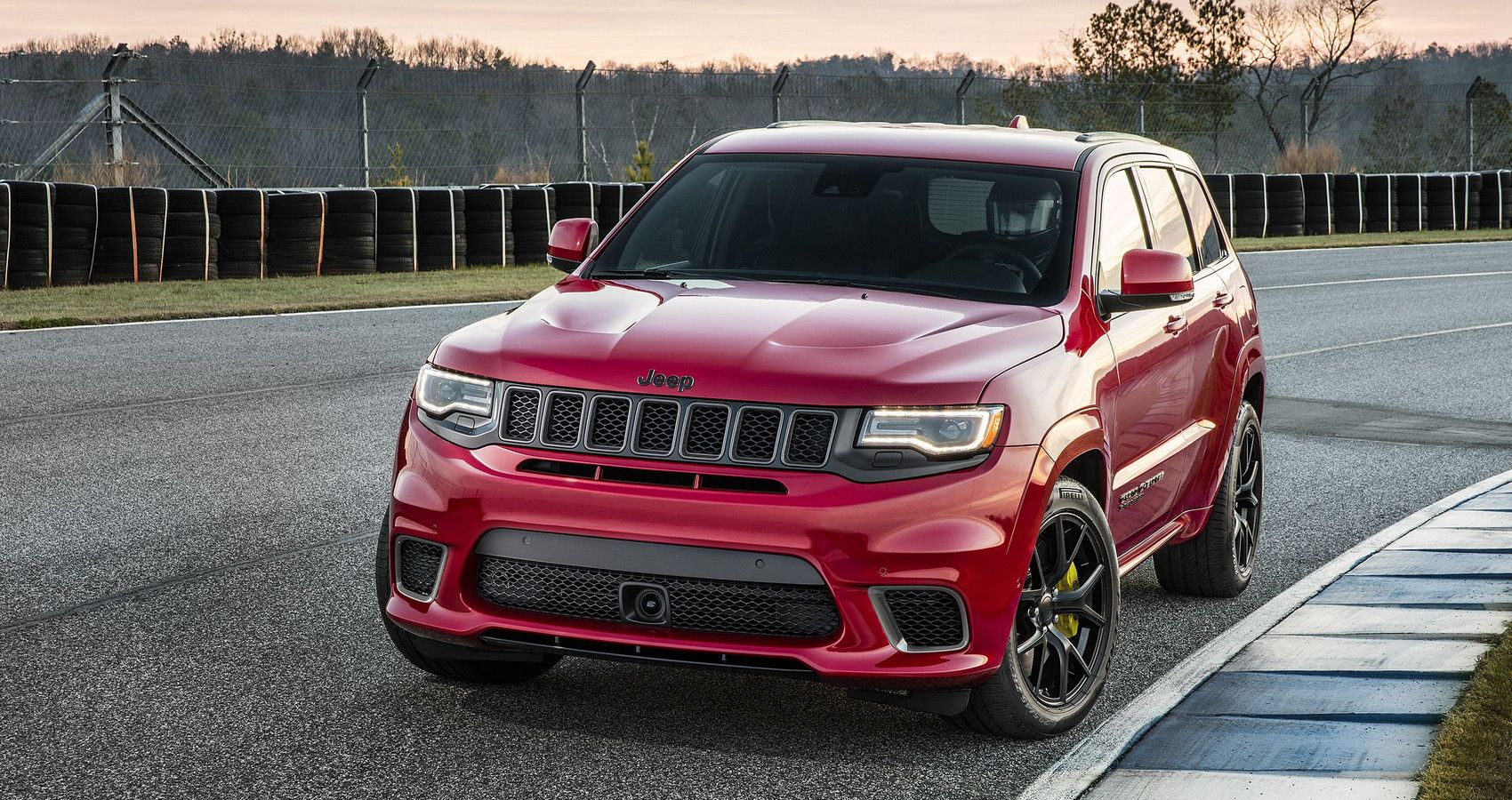 So it can do Jeep stuff, big surprise, but there's one place where the Trackhawk feels even more at home, and of course that's why it's called the Trackhawk.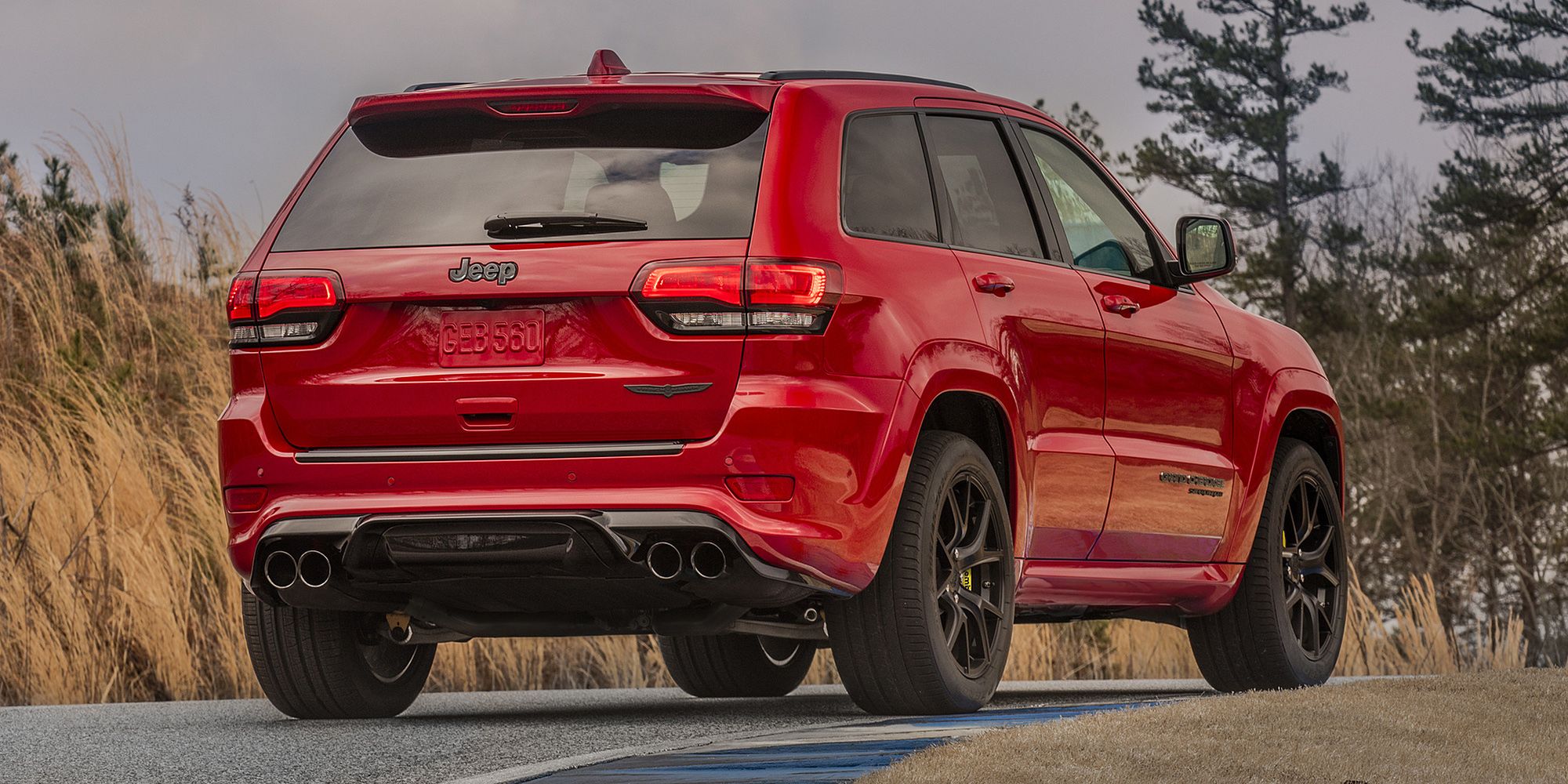 Its ride is harsh, but that's precisely why it can corner so well despite its curb weight of 5,250 pounds, and its Brembo brakes allow this monstrosity to brake from 70 mph to a stop in just 168 ft. There's some sad news however – to this day, Jeep has yet to put its Trackhawk around the Nurburgring to set an official time.
Related: These Are the Fastest SUVs on the Planet
4/10
Panning appearance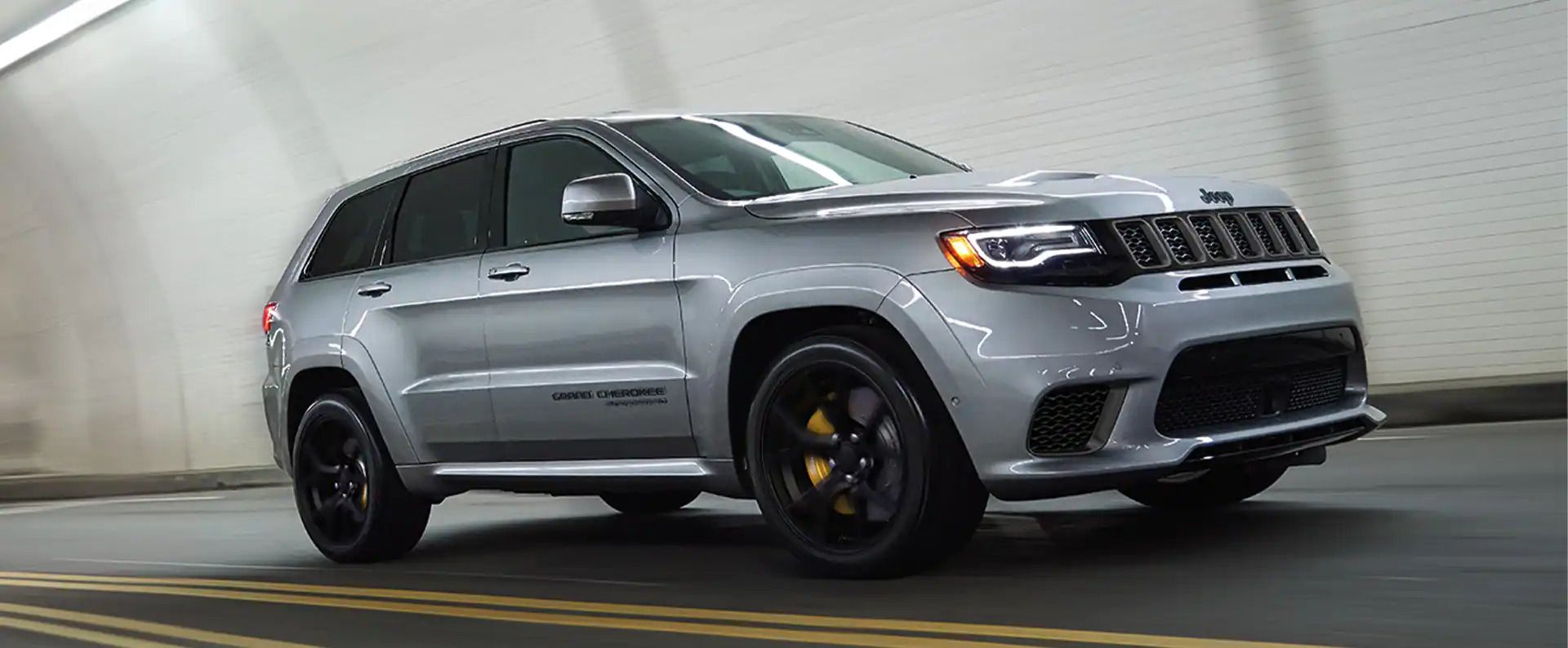 Just look at it. It has fat 295mm tires all round, a dirty hood, extraordinary road presence, black accents and of course quad exhaust tips – the only SUV that can look even more menacing than the Trackhawk is the Lamborghini Urus, but then again it costs more than twice as much money.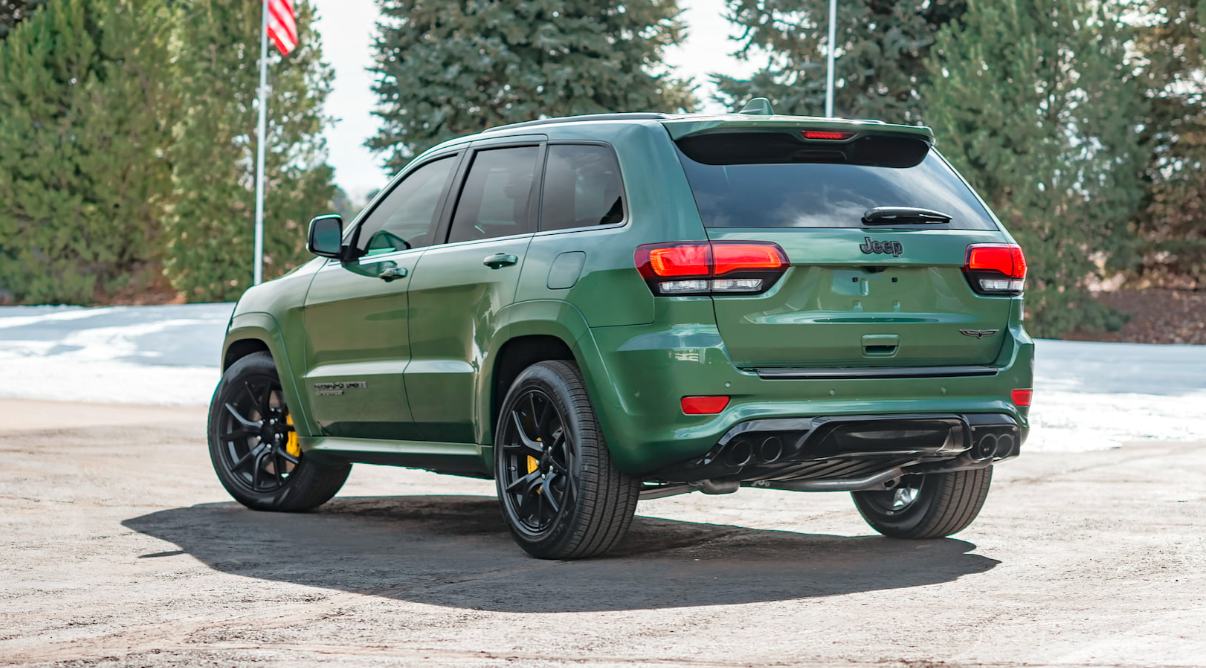 Another key feature that plays a role in the Trackhawk's wicked looks is its color. More often than not, buyers finish their Trackhawk in a red (called Velvet Red Pearl-Coat), but if you really want to embrace its unholiness, we recommend going for an all-black look, or even this green color (called Green Metallic ).
3/10
One of the best modern cars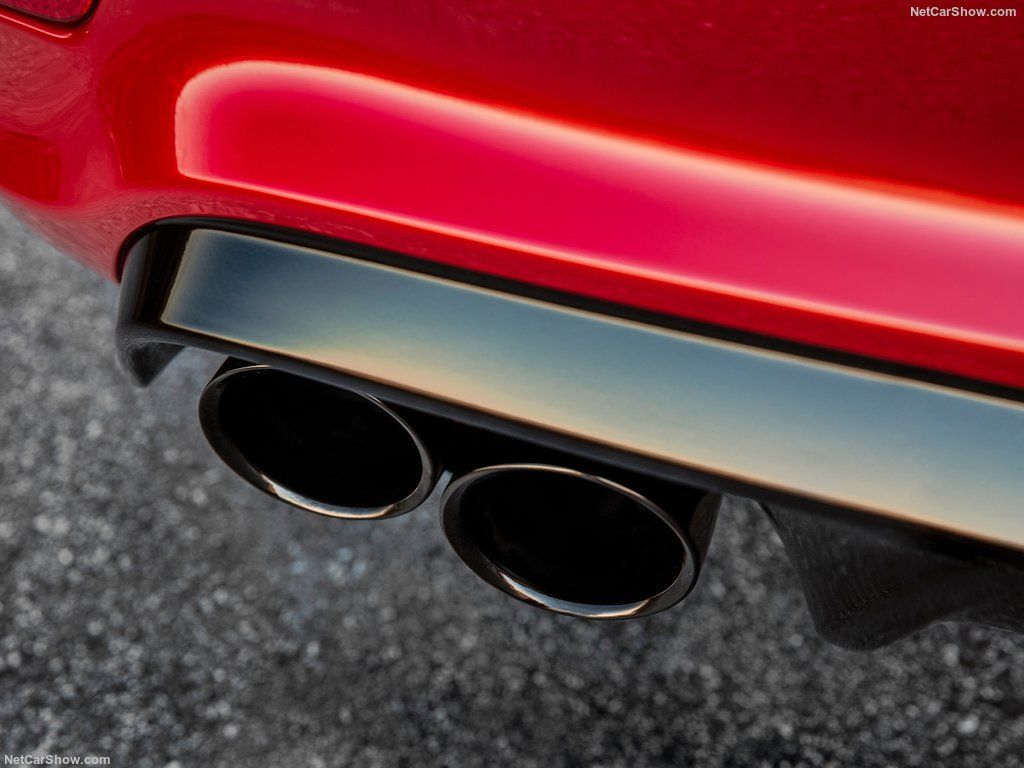 Unfortunately, when Jeep built the Trackhawk, Jeep had to castrate the demonic scream from the Hellcat-derived V8 engine, but somehow they managed to make it sound just as brutal, embracing the supercharger whine in the process.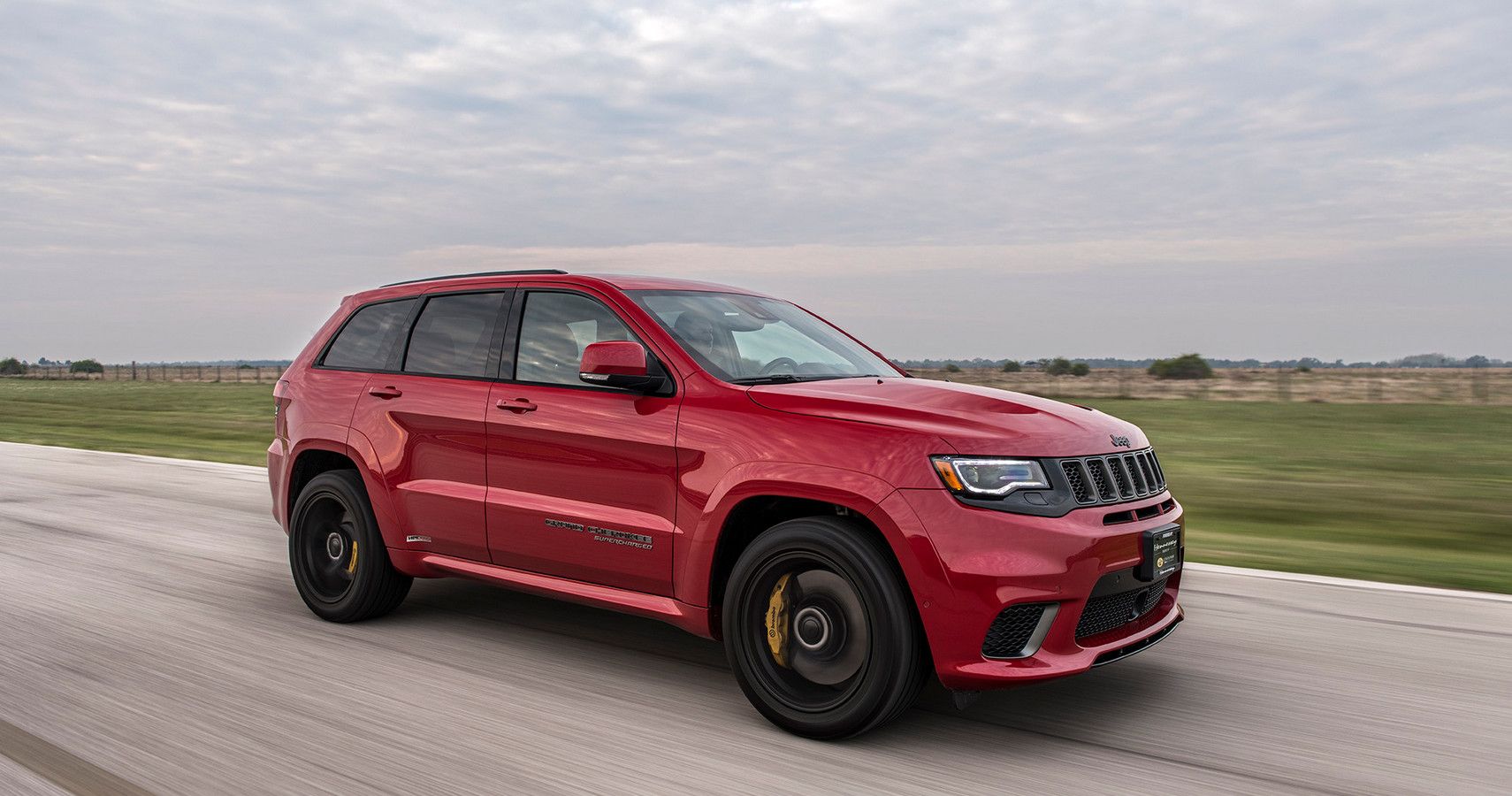 It's a rare sight to see modern cars sound good, especially this good – just listen to the Trackhawk disturbing the peace.
2/10
Aftermarket potential
Not only is the Trackhawk an absolute bountiful out of the box, but if you were to modify it, there's an endless amount of third parties that can help you pull it off. One of the first brands that comes to mind is Hennessey. They'll take your Trackhawk, leave its exterior mostly untouched, and boost its output to a whopping 1,000 hp!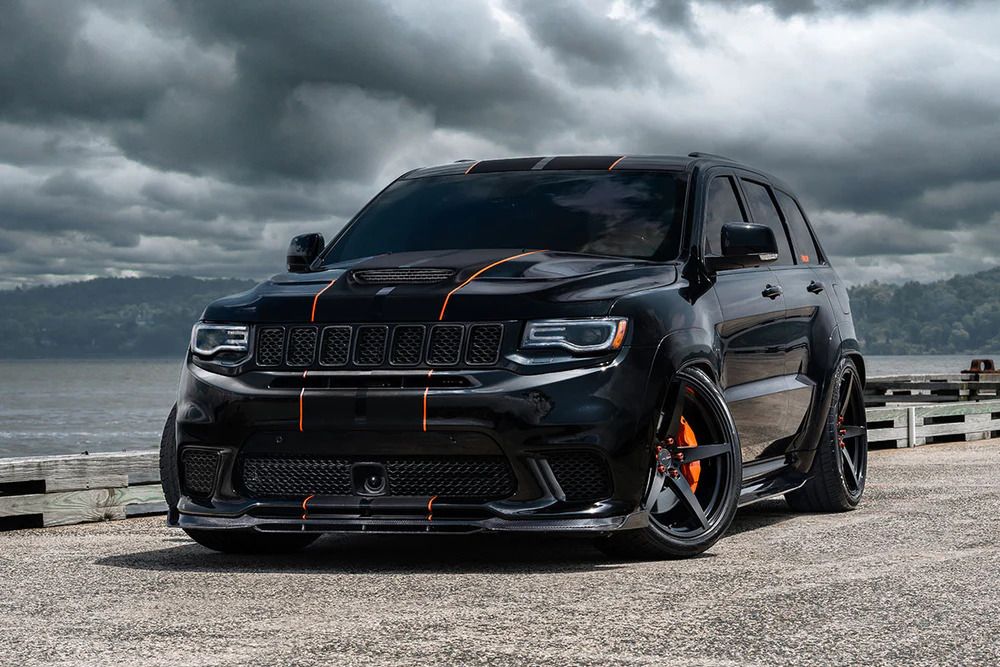 Manhart is another brand, and instead of just focusing on performance, they also afford a wide range of cosmetic upgrades. You don't have to go the commercial way though, and you can also build yours to meet your exact needs – just take a look at this drag monster.
Related: 10 of the Coolest Cars Tuned By Manhart
1/10
SUV On Steroids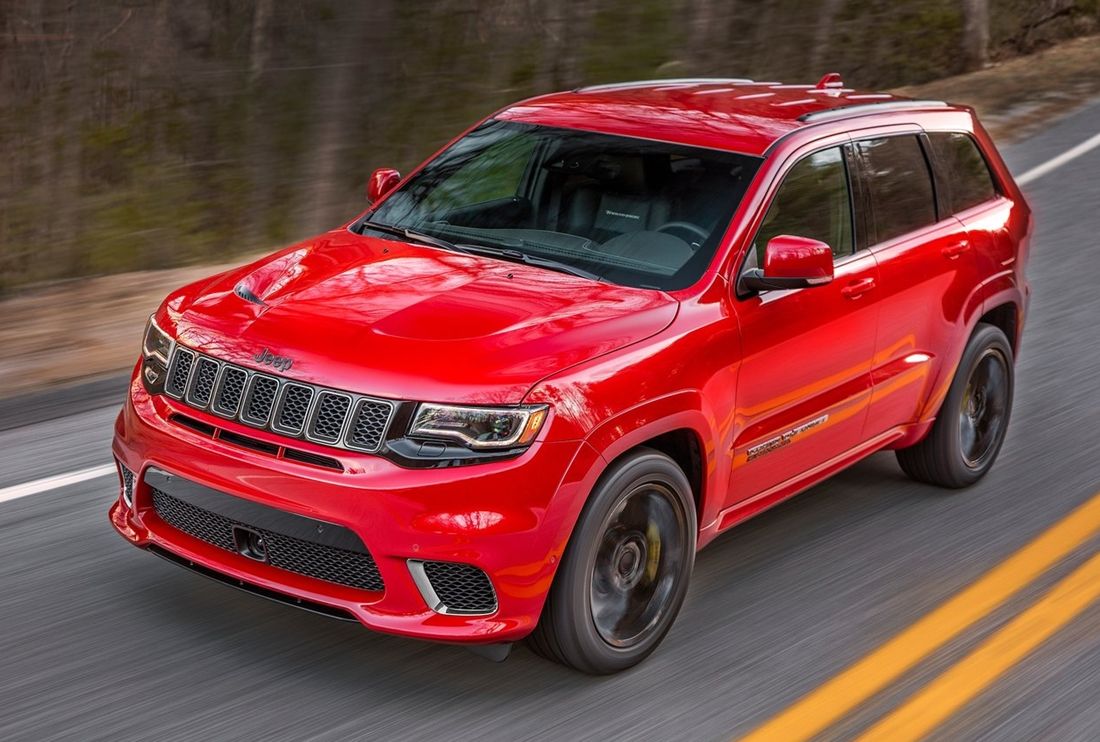 To round out this list, we must reflect on what the Trackhawk actually symbolizes – a monstrous creation.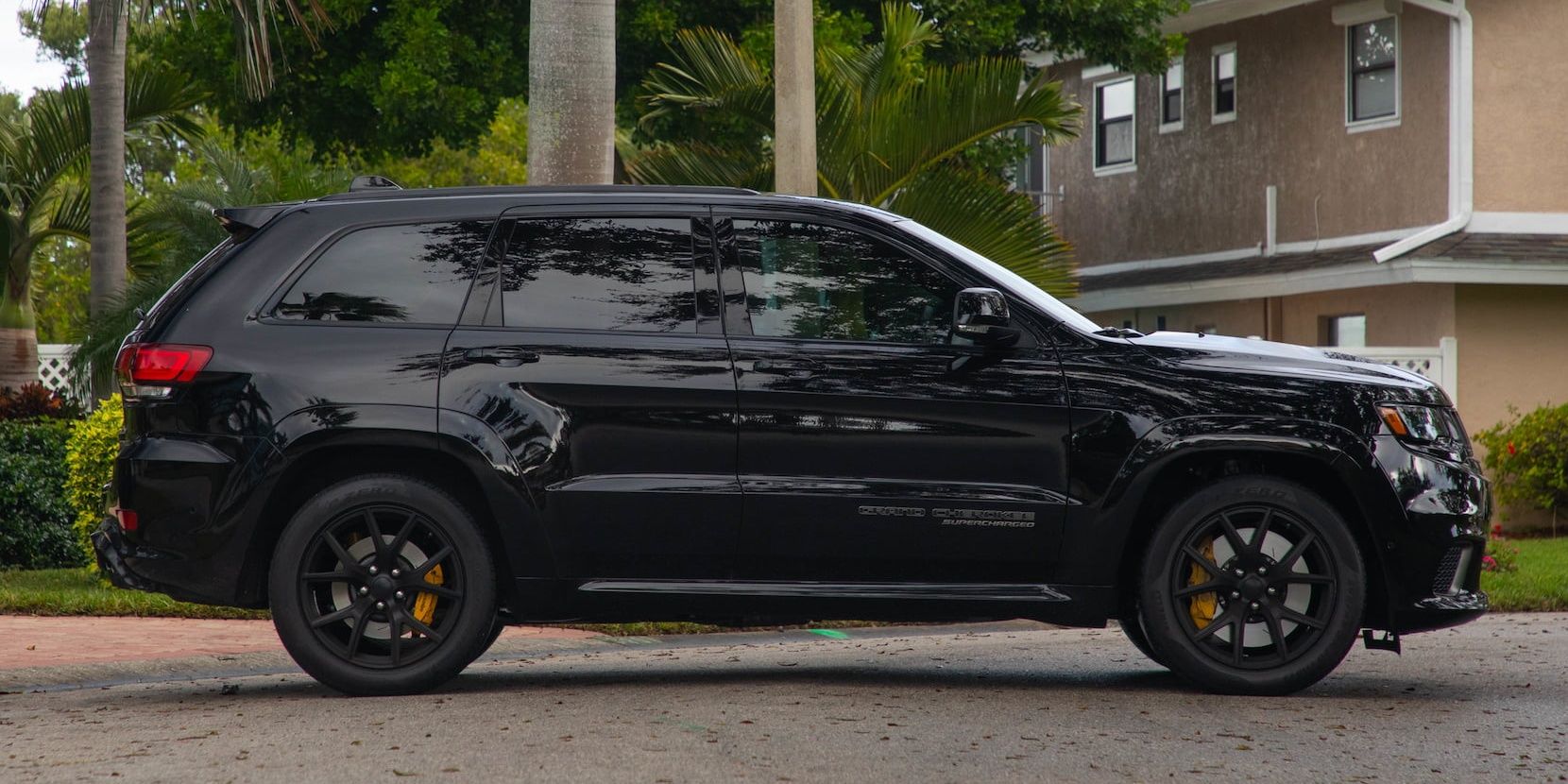 On the inside it has the heart of a muscle car phenomenon, on the outside it's still a no-compromise Jeep, and when put to the test it can outrun some supercars on straights. We have really reached a peak in the automotive world and we hope that the future will be just as bright.