Honestly, who doesn't love to have one Jeep? They're practical, stylish and will go more places than you want. In addition to all these, you also have an engaged community built around Jeep owners where you can share your passion for Jeeps with others. Best of all, when you have a Jeep, you get the Jeep wave from other Jeep owners when you're out on the road or trail.
Let's say you wanted to be a part of all this action and do so by purchasing the most iconic Jeep available today – the Wrangler. This really isn't a bad choice considering they have a classic design and some of the best off-road chops out there. But there are other factors that must be considered when buying a Wrangler. Things like price, reliability, and specs may come to mind, and with a vehicle as diverse as the Wrangler, we wouldn't blame you if you were at least a little overwhelmed by the things you need to consider when buying a used Jeep Wrangler.
We're here to tell you everything you need to know when it comes to buying a Jeep Wrangler on the used market. Keeping a few factors in mind can make the process much easier.
Related: Here's How The Jeep Wrangler Can Bankrupt You
Used Jeep Wranglers are usually modified
There are many positives to owning a Jeep Wrangler, for the most part. One of these advantages is that people love to customize this off-road SUV. Although Jeep already offers many unique features right from the factory, many owners still choose to add more modifications from third parties. Depending on these modifications, they can either be to the advantage or disadvantage of the Wrangler. Some are welcome additions in the eyes of a subsequent owner, but there may also be times when the changes were made to tailor to the previous owner's unique taste. This can reduce the usual appeal of a stock Wrangler when looking at a modified version on the used market.
Some of the common modifications you'll see on a used Jeep Wrangler can be found throughout the SUV. A lift kit, bigger tires and rims, more lighting and, even occasionally, redesigned front panels and bumpers. Sometimes there is also a powertrain change that happens in a Wrangler where you find a bigger engine like another V8 than the absurd Rubicon 392. Most often this is done by a company like American Expedition Vehicles and done in a cohesive manner. Whether these types of modifications were done by an owner or a company, it's important to think about the type of modifications you want when looking for a used Jeep.
Related: Here's how Jeep's new 4xe SUV lineup plans to disrupt the EV space
Some used Jeep Wranglers are harder to find than others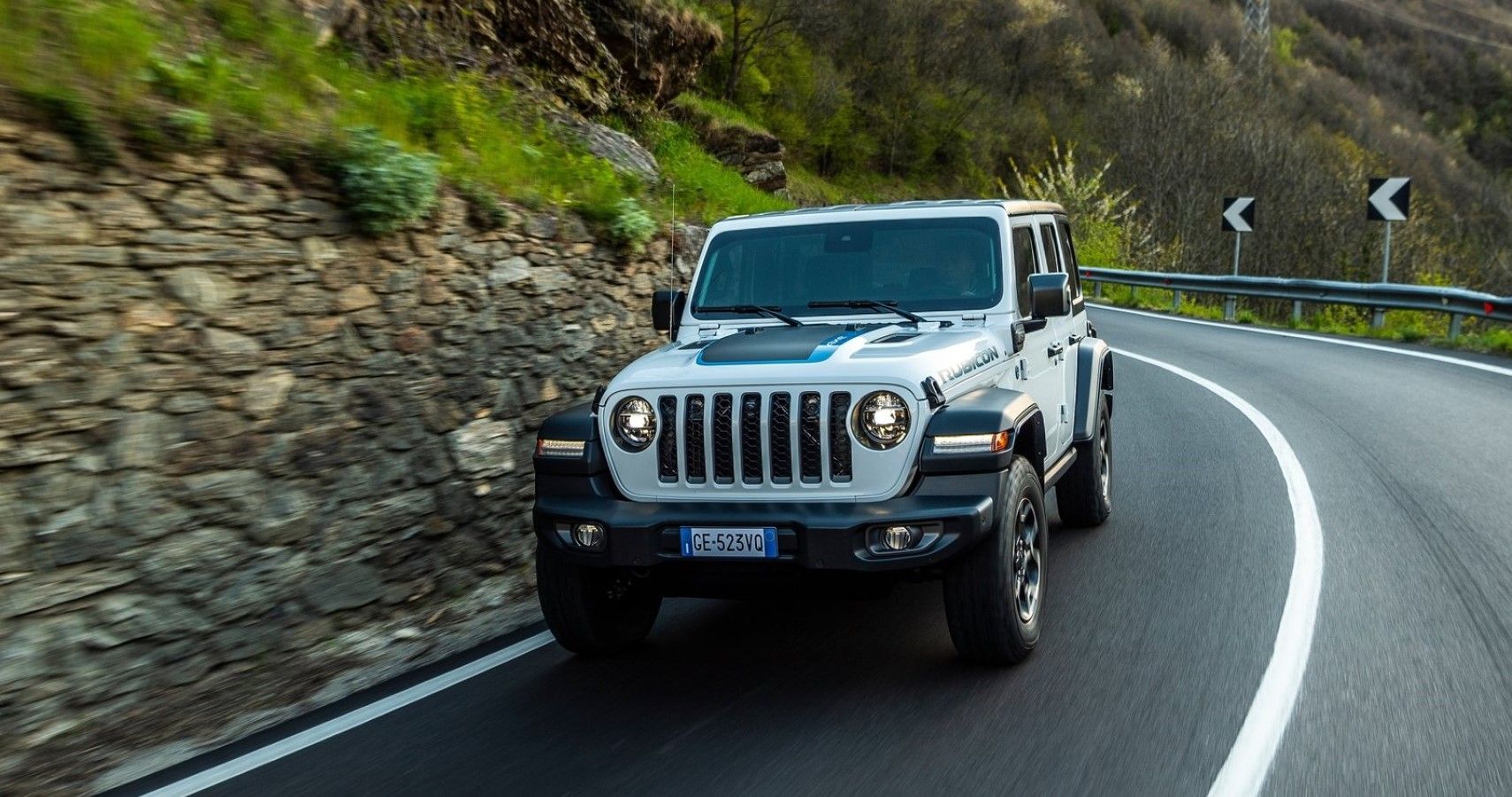 Over the years, there have been a variety of Wranglers that Jeep has produced. This ranges from different trim lines and special editions to different body styles. Some have sold in much higher volumes than others. Since the introduction of the four-door Wrangler in 2008, it quickly outsold the two-door Wrangler due to the practicality of the added doors. As a result of this and the growing overall sales of the Wrangler, you'll see many more of the four-door models for sale than the two-door models if you're looking for more of a later model year. In addition to this, the same applies to the type of top you are looking for. Over the last decade or more, hardtop Jeeps have become much more popular than soft-top Wranglers. Many may not know this due to their scarcity, but on the latest generation of Wranglers from 2018 onwards, they have offered a brown soft top along with the standard black. While this color suits the Wrangler well, you won't see many of them on the used market because they are all softies.
Some details are also hard to come by when looking for a used Jeep Wrangler. In recent years, one of the most desirable and in turn one of the scarcest versions has been the plug-in hybrid 4xE version of the Wrangler. It has been considered the best-selling hybrid in America because of how it blends an American icon with the added efficiency of a hybrid. The popularity makes this Wrangler harder to find on the used market and when you do, you will most likely pay a premium for it.
The Jeep Wrangler has been a fan favorite for decades now, and it's no surprise that they're selling fast and at high prices in the new market. But for this you get one of the most capable off-roaders around and some rugged style to boot. Just make sure you know exactly what you want and be ready to pounce on a great deal when you begin your hunt for the perfect used Jeep Wrangler.
Source: Jeep, Edmunds