Known for creating many terrain monsters, Jeep has announced that after the Avenger and Recon, the 2024 all-electric Jeep Wagoneer S will be the next beast to hit our roads. The American car giants will enter the era of electrification by offering capable, reliable and economical SUVs. Aimed to compete with the Range Rover Sport and Audi e-tron, the 2024 Jeep Wagoneer S is gearing up to take the North American SUV market by storm. Unlike the Grand Cherokee, the Wagoneer S will be battery-only and will offer drivers 400 miles on a single charge. While the Jeep Wagoneer S will take design inspiration from Jeep's well-received petrol-powered models, it will also have clear EV features such as its stunning illuminated grille, which elevates a futuristic look.
Although Jeep has yet to release the price tag that will come with the 2024 Jeep Wagoneer S, it is supposed to start around $80,000. Competing with the BMW iX, the 2024 Jeep Wagoneer S is all set to impress car enthusiasts with a gorgeous vehicle that laughs at rough terrain and off-road driving.
Related: 5 Used Jeeps Owners Recommend You Buy (5 Least Reliable Models Best Avoided)
2024 Jeep Wagoneer S Boasts 600 Horses and an Impressive 0-60 MPH Time
It is clear to see that bold and sexy were the two words that the design team had in mind when designing the exterior of the 2024 Jeep Wagoneer S. The Jeep's seven-element grill sits in the center and is sleeker compared to previous gas-powered models. LED lights illuminate each grille opening, while bold lettering sits on the edge of the hood. A striking LED strip further accentuates the Jeep's prominent front end, with a defined futuristic feel.
A sloping roofline complements the rear end of the Wagoneer S, which is very reminiscent of a coupe. Similar to the striking slash of brightness shown up front, the rear of the 2024 Jeep Wagoneer S displays a streamlined group like a bold taillight. The Wagoneer's body displays Jeep's newfound love of aerodynamic design, drawing attention to its sleek lines and soft curves. While Jeep has yet to reveal the Wagoneer's official color options, the silver and blue hues it has been boasting through press releases, there's no doubt that this stunning SUV will be able to pull off any shade.
Related: Mopar Unveils Stunning Electrified Jeep CJ Surge And Ram 1500 Concepts For SEMA 2022
2024 Jeep Wagoneer S has a futuristic design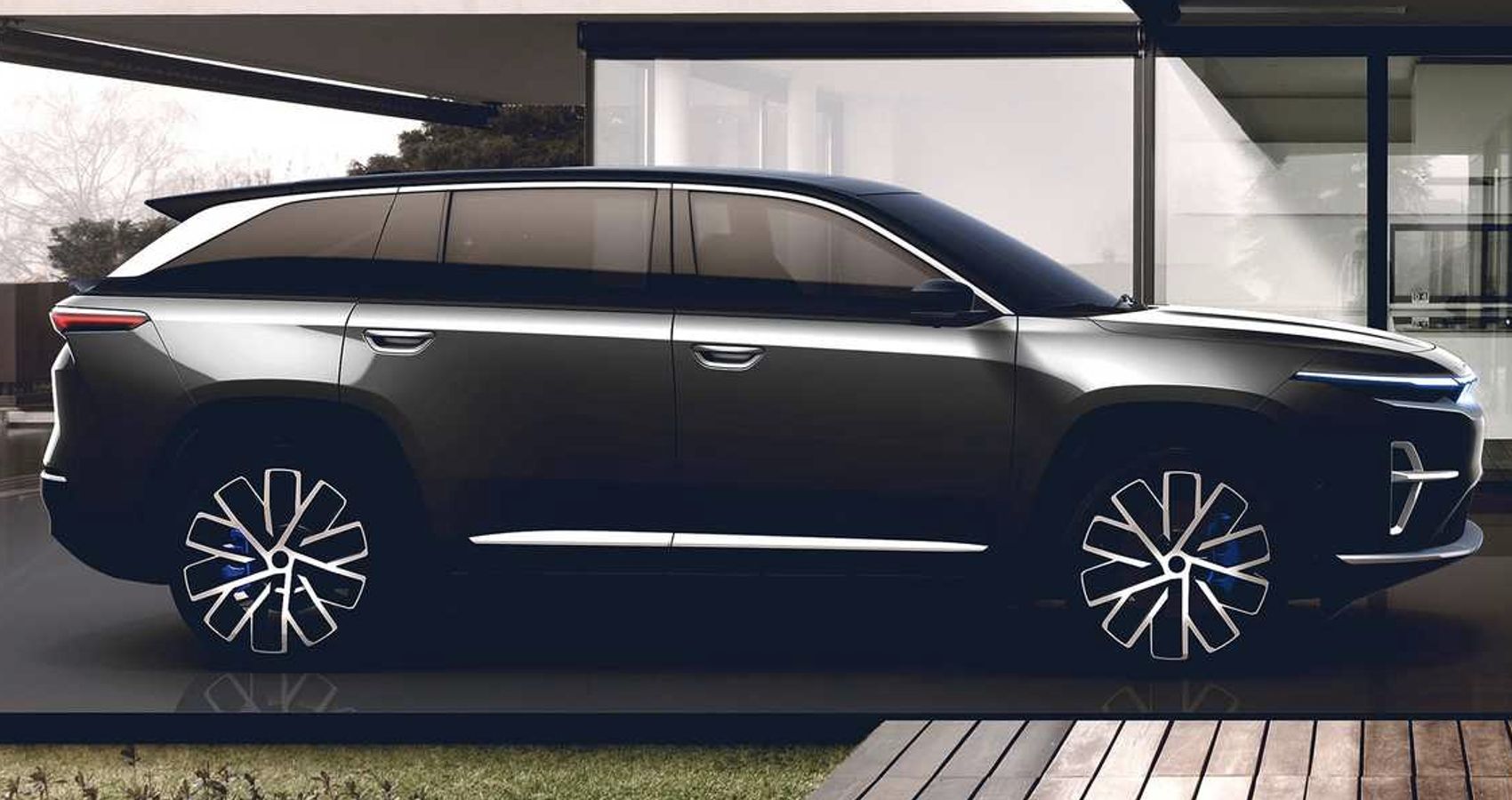 We're inclined to believe that the "S" at the end of Wagoneer's name stands for speed. This impressive beast will pull up with 600 horses waiting to go, and the ability for a 0-60 mph time of 3.5 seconds. While we eagerly await Jeep to spill more information about the powertrain that allows the Wagoneer S to post such impressive stats, we can assume that a dual-motor setup is likely. The 2024 Jeep Wagoneer S will likely house a 125-kW engine that will drive the front wheels, and a fiery 330-kW electric motor that will power the rear.
Jeep has revealed that the 2024 Wagoneer S can travel 400 miles on a full charge, perfect for long-distance journeys. The Jeep Wagoneer S SUV is likely to have a fast charging facility, with only 10 minutes of charging time needed to add 200 miles.
The 2024 Jeep Wagoneer will offer buyers a luxurious cabin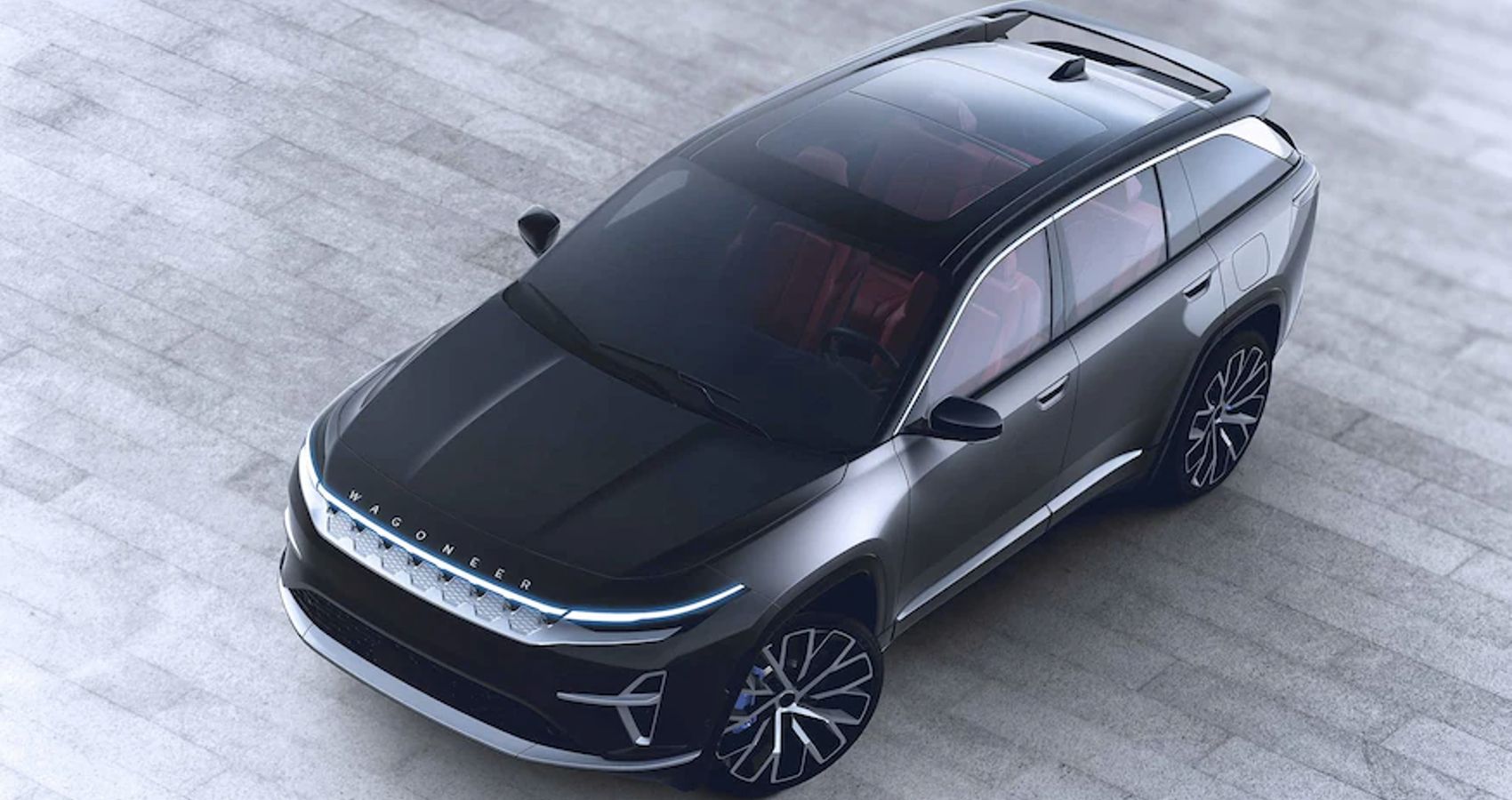 Step into the cabin and the 2024 Jeep Wagoneer S will have similar legroom capacity as the Grand Cherokee. Considering the battery is empty, interior space has been carefully maximized to create a spacious, comfortable cabin that passengers will enjoy spending their time in. Although SUV lovers are yet to catch a glimpse of the Jeep Wagoneer S's interior, Stellantis has revealed that this glorious beast will house five seats in two rows. The American car brand has promised buyers "high-quality craftsmanship", and it seems that buyers will enjoy a luxurious leather-clad aesthetic. Countless amenities and impressive technology come standard, including a heavy-duty heated steering wheel and customized digital instrument cluster. As loved in previous Jeep models, the 2024 Jeep Wagoneer S will likely pull up with a central 10.1-inch touchscreen and a smaller 8-inch screen in front of the passenger.
It's clear to see that the upcoming Jeep Wagoneer S is a statement of efficiency, showing that Jeep can also compete up there with the electrified big boys. With an enviable design and futuristic features, the Jeep Wagoneer S is a sight to behold. Given its incredible 0-60 mph time and impressive range availability, it could be that the 2024 Jeep Wagoneer S when released will take the SUV market by storm and become the market's next favorite.
Source: Jeep