New Delhi: People buy SUVs for their toughness along with a degree of comfort. If you are spending upwards of Rs 20 lakh on a premium SUV, chances are you would want to do road trips while using it for daily work. In that sense, a 4WD or AWD SUV with pretty much all the boxes ticked represents a good deal. For us, these two fulfill that mission the most. We are of course talking about the Jeep Compass and the Mahindra XUV700. We recently saw the XUV700 launched with much fanfare. Some time ago, Jeep completely changed the compass with a more luxurious interior while keeping its benchmark ride/handling focus intact. We just had to bring them together.
In many ways, there are similarities between the two with their FSD suspension, 4WD/AWD options, petrol/diesel engine range along with a feature-laden interior. Both occupy the same price point between 20-30 lakh with the top trim here costing around Rs 29 lakh plus, while the diesel XUV700 fully loaded spec reaches Rs 23 lakh. Among all this, we also think these two are the toughest and most functional SUVs in their class!
But first a little about the appearance. Both have a proper SUV stance with plenty of presence. Following its facelift, the Compass is now sleeker, meaner and sportier with chrome being removed along with gray alloys. It also feels as well built as a tank with the way the doors close. The XUV700 is obviously bigger and has a lot of presence on its own with the massive C-shaped DRLs, large size and clean styling. They are both stylish and tough SUVs, so you have to choose!
The same story can be found on the inside. Both ultimately have more features than much more expensive luxury SUVs. We will say that the Compass and XUV700 feel expensive inside with a different way of showing it off. The top Compass we have here had a full interior design that is, frankly, simply brilliant. Soft materials, leather inserts all over, a solid build of the switches with no cheap plastic anywhere make this a brilliant cabin. Where the Compass also scores is its feature list with a massive touchscreen along with dual power seats with ventilation, a panoramic sunroof, wireless smartphone connectivity, a 360 degree camera, connected technology etc. It is fully loaded.
The same can be said for the XUV700. The cabin uses a bright dual-tone trim with a set of two HD screens joined together. It feels premium alright and I also like the seat controls on the doors plus the lack of complexity. Quality is also very good with a healthy amount of soft materials across the dash. The feature list is long here too with all the usual goodies like dual zone climate control, a panoramic sunroof, power driver's seat, built-in Alexa, connected technology, blind vision monitor, 360 degree camera etc. The XUV700 also has ADAS features which are useful too! The larger XUV700 can be optioned as a 3-row SUV and it has plenty of space in the second row too!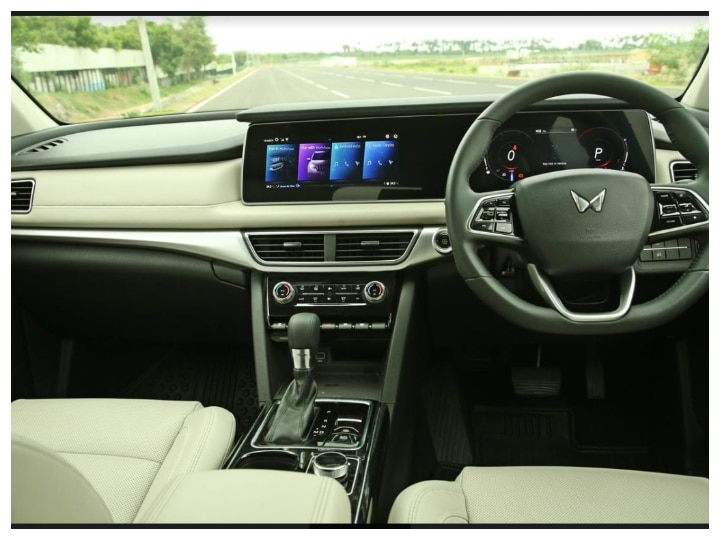 Let's get to the driving part. Compass first and here while you can get it with a turbo petrol paired with a DCT gearbox, the strong 2.0l diesel with the 9-speed auto is our pick. Post BS6, the refinement has improved and it still more or less retains the punch that a diesel gives. There's plenty of torque/power with 173bhp/350Nm while you have to remember that the compass isn't very big, therefore acceleration is quite strong with a very good power to weight ratio. The 9-speed automatic also shifts well and responds with a decent sense of urgency. You can drive it hard if you want to while you can cruise effortlessly – it's an SUV that fits both times. When the Compass was first launched, its ride and handling was a benchmark due to the FSD suspension and the way it easily climbs over anything. With the new one, that quality has been maintained with brilliant suspension including a supple ride quality, but it also turns quite well with body roll kept in check. The steering is also heavy but you have a clear idea of ​​what the SUV is doing – which gives confidence at high speeds or at very low speeds for off-road driving. Speaking of which, the Compass shows its Jeep DNA with the configurable settings for each environment like mud or sand. It helps it get out of sticky situations and its 4WD means it can be one of the few premium SUVs that can also work off-road.
What about the XUV700? You also get an option of either a 2.0L turbo petrol with 200PS and a 2.2L diesel with 185PS and 450Nm in this fully loaded AX7L specification. The XUV700 feels a world away from the previous XUV500 – something that now makes it count as a premium SUV. The new platform plus FSD suspension transforms the ride/handling plus performance. The XUV700 diesel also comes with drive modes and the performance is strong as you would expect. It's also very refined along with a linear power delivery but in the faster modes it has that typical diesel rush. Mahindra has clearly put a lot of work into this car. We also like the 6-speed torque-converter automatic with its laid-back nature that fits well. You can easily cruise at high speeds and cover long distances – things a premium SUV should do. The shock comes in the form of the light steering which weighs up quite well. It makes the XUV700 feel like a much smaller SUV in the city but still provides enough confidence at high speeds. The same story is when you push hard – there is a roll but it is contained and you actually enjoy driving this big SUV.
That's why the XUV700 has moved up a lot of places when it comes to being a premium SUV. Perhaps that's why the pricing is now above 20 lakhs for the fully loaded AT variant. That said, it's worth it in terms of the product in what it offers while AWD also helps in difficult conditions – something owners will do when taking their SUVs on road trips.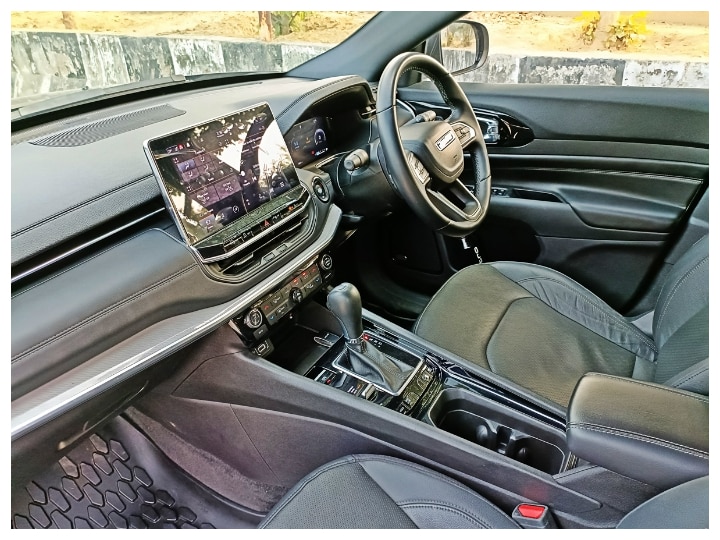 So, in the end, which one should you buy? It's easy actually as the Compass is all about its compact size, tough build, premium image and of course its excellent interior along with proper 4wd capability. An SUV for those who need to go everywhere in luxury along with a tank like build quality while also targeting self-driving owners – the size makes it easier to use on a daily basis. The XUV700 makes its case to be a traditional large premium SUV but one that's packed with equipment and offers a mix of rear seat space/practicality (ideal for chauffeuring too) while still being fun to drive. Both the SUVs are very different from their previous avatars without forgetting their roots. So if you want a 'real' SUV at a premium price, look closely at these two based on the parameters mentioned above!
Information about car loans:
Calculate car loan EMI
.