I have driven several brands for over 25 years and have never experienced anything like this.
BHPian vinitbhavi recently shared this with fellow enthusiasts.
I write this with the utmost regret, horror and for lack of better words, disgust. This is the second time I have been without the Jeep in the first week of ownership.
You read that right, the second time in the first week of owning the car it has been towed away.
I received my brand new Jeep Compass S 4×4 Diesel AT (top variant costing Rs. 35.50 Lakh OTR) on 8th July from Landmark Jeep, WORLI and the odometer at the time of delivery was 87 km.
Incident One:
The next day, while driving to Pune and when the odometer read 177 km, the vehicle started jerking and the instrument cluster started flashing, "Service Transmission".
The vehicle's transmission oil was found to be leaking. I stopped the vehicle immediately and called SA from the dealer who had delivered the car the day before. Together, we called the company's MOPAR 24-hour RSA, who refused any assistance because the vehicle broke down within 48 hours of delivery and the RSA was not yet activated.
I was stuck there for hours with only my two children (7 year old) with me in the rain.
I will never forgive and forget this.
Finally, after looking around with local contacts for 4 hours, I arranged a flatbed on my own and got the vehicle sent to Landmark Jeep, Thane. The company did not check the car that day because it was a Saturday night, and the next day the service center was closed because it was a Sunday and the vehicle was not inspected until Monday.
Upon inspection, it was found that the transmission oil was leaking from a loose pipe, and it is a little surprising that such an important part was missed during the vehicle's PDI. This was unacceptable.
The part was fixed and the vehicle was delivered after that. After persuasion, the vehicle's warranty was extended from 3 years/1 lakh km to 5 years/1.5 lakh km free of charge. All was well for a couple of days, but the vehicle broke down again on July 15th.
Incident Two:
After a tiring day at work, the car was usually driven from Powai to Bandra. At Bandra, after coming down to collect groceries; the car wouldn't start. After contacting the team I was told to switch off and start after half an hour. After a tiring day's work, I waited an hour and started. Again the same question.
A tow truck must be called; this time came RSA. Again I had to go and hand over the keys.
My cousin, who was going to the airport, was told to leave by Uber, and her mother asked me, "Where is your new car." I had no answer. My one week old vehicle has spent more time at the service center than with me.
I cursed the day I decided to invest in a Jeep – one of my biggest life regrets. It has caused me mental stress, sleepless nights and 35 lakhs 50,000 rupees of my hard earned money. More than anything, it has made me question my greatest passion in life, driving. My "Live To Drive" stickers and "Driving = Meditation" phone cases are two of my biggest mantras in life.
Waiting for a solution on a Sunday morning after not sleeping, knowing that even today's workshop is closed, nothing will be done.
The support and encouragement I have received from my colleagues and friends has been phenomenal and has kept me going through this ordeal. Many close friends have done what they could to escalate the matter to the highest level, and I am eternally grateful. Bhpian StrangeWizard has been kind enough to publish the article below.
My confidence in the vehicle is low. I have driven several brands for over 25 years and have never experienced anything like this.
Jeep, don't make me hate what I love to do the most!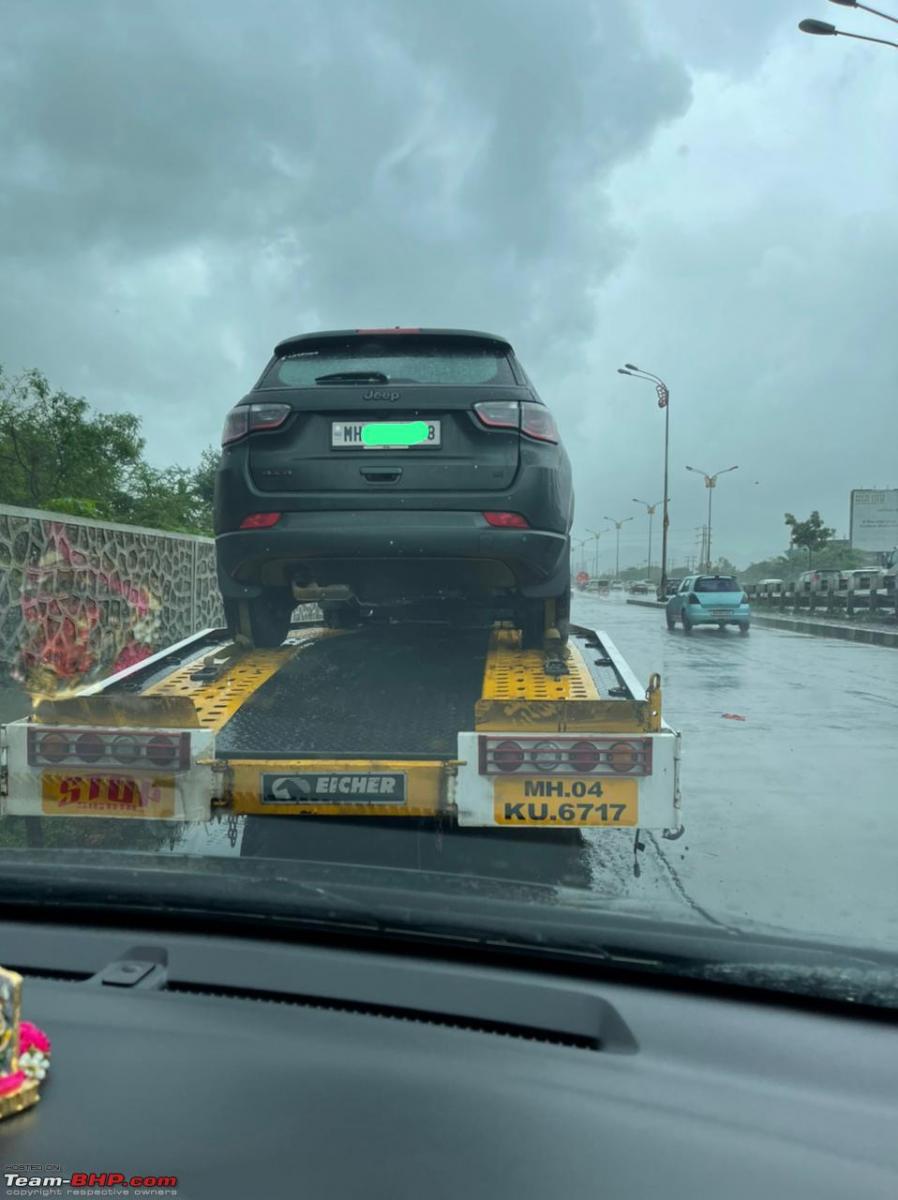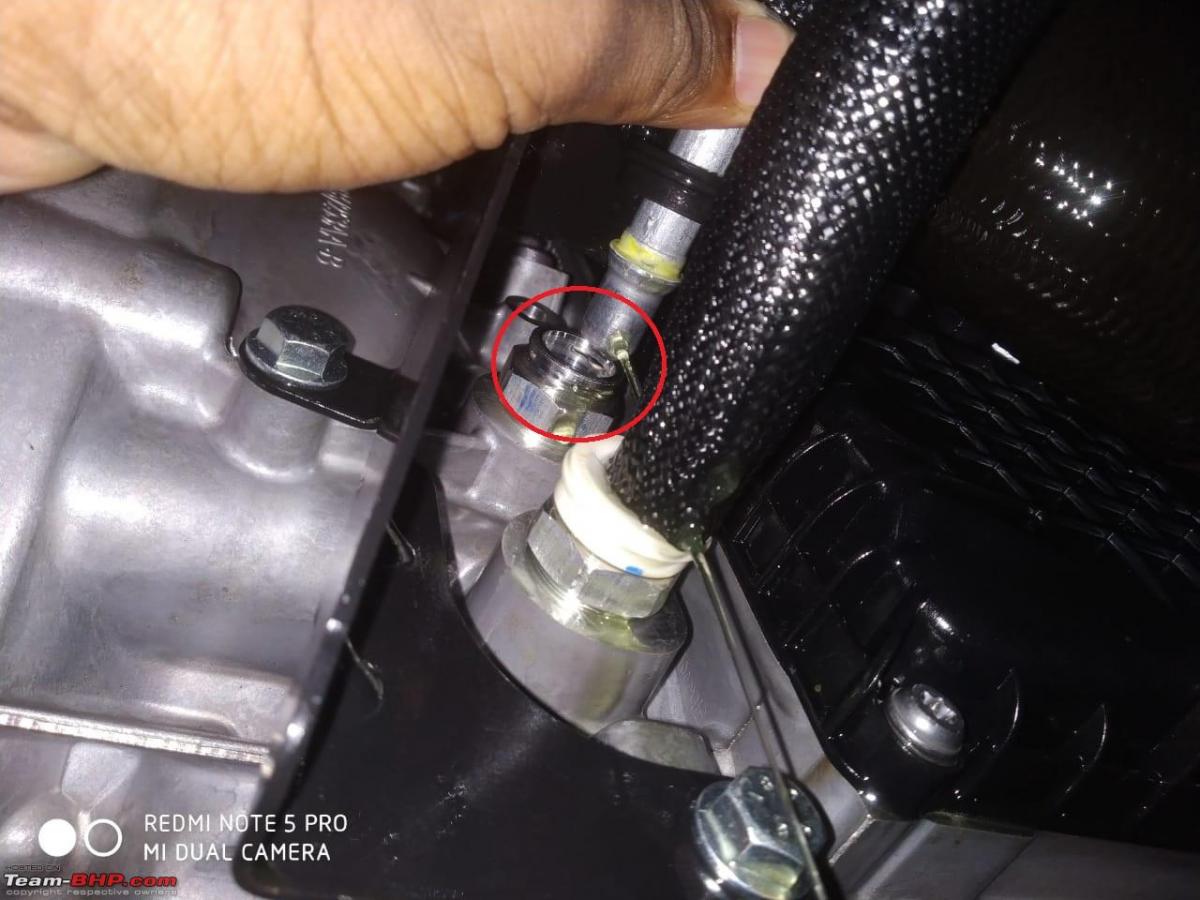 Here's what BHPian turbanator had to say on the matter:
Sorry to hear about your ordeal. Ideally, the retailer should have sorted in-house with RSA and arranged your collection. They should have sent you another car and taken care of yours. Such small gestures go a long way in maintaining trust in the brand and retailer. Things can fail but how you deal with them is most important. With most cars being sold at zero discounts, I wonder why dealers can't even provide basic support, even if it means out of pocket expenses?

I'm not going to blame the dealer here because PDI is supposed to make sure the car is delivered in the same condition it was originally built at the factory. And take part in any service bulletins or specific VIN-based lookouts. Beyond that, dealers can't do anything. They are not QC inspectors for the manufacturer.

Again, the dealer could have done better. They could have had a mechanic look at this today, and just in case some parts were to be replaced, they should have pushed it to Monday. I understand that the stores may not be open, but at least identifying the error would have given you some comfort. Your second failure may or may not be connected at all. It can be as small as a loose battery connection from previous repairs.

Please keep us updated on the identified issue, which will help other potential customers.

I hope your problems are solved soon.
Here's what BHPian Ax77 had to say on the matter:
Vinit. So very sorry to hear about your problems with the compass. As a brand new Jeep owner myself (my first Jeep as well as my first SUV), I look forward to your updates. I can't imagine a worse feeling than what you go through as a new car owner.

I'm glad they gave you an extended warranty for free as a service. It is the least they can do and even that is not enough. After this second incident, maybe they should also give you a replacement compass for the period you are without your vehicle as Turbanator also suggested.

But these are the peripheral things. The most important aspect is that Jeep gives you a hassle-free car that will somehow give you back the confidence to take this car out with your family on long (or short) trips, as this car is meant to do.

Jeep seems to be very enthusiastic and customer-centric about getting feedback on the smallest of complaints (from what I've experienced so far) so I have no doubt that your issue will receive the highest level of attention. But serious promises are not enough. What that attention translates to in terms of actual resolution is what all forum readers will be watching intently.
Update from BHPian vinitbhavi:
Dear all,

Thank you all for all your love and support.

This is the true power of society. I truly feel that I am not alone in my ordeal.

Some offer me their spare cars. It's the best gesture a car owner/enthusiast can offer.

Update: the required part has reached the service center and hope for correction asap.

The company provided me with a loaner car late last night and have been using it for my daily commute.

The MT is an absolute rocket. This has put a smile on my face as I'm back doing what I love most.

I don't need more negativity in my life and for all these comments I have no answer other than to say, "Hope you don't have to go through this".
Check out BHPian's comments for more insight and information.