The world's most award-winning SUV is three decades old, and Jeep is giving buyers the opportunity to drive a piece of its history with the introduction of the 2023 Grand Cherokee 4xe 30th Anniversary Edition. The Grand Cherokee 4xe 30th Anniversary Edition will be available for a limited time as an optional $4,700 package that can be added to the 4xe as an upgrade, with first customer deliveries expected in the first quarter of 2023. Pre-orders for the 4xe 30th Anniversary Edition will begin later this year.
When it arrives, the 2023 4xe 30th Anniversary Edition will go beyond nostalgia to reveal the true beauty and meaning of the Grand Cherokee lineup. Below we've identified the ten things we love the most about Jeeps new mid-size SUV.
10/10

Fuel-efficient plug-in hybrid powertrain

The 2023 Jeep Grand Cherokee 4xe Anniversary Edition comes standard with the automaker's latest plug-in hybrid engine. The setup, which consists of a 2.0-liter turbocharged four-cylinder engine, dual electric motors and a 17.3 kWh battery, returns a combined fuel economy of 23 mpg in gas-electric hybrid mode and 56 MPGe on battery alone.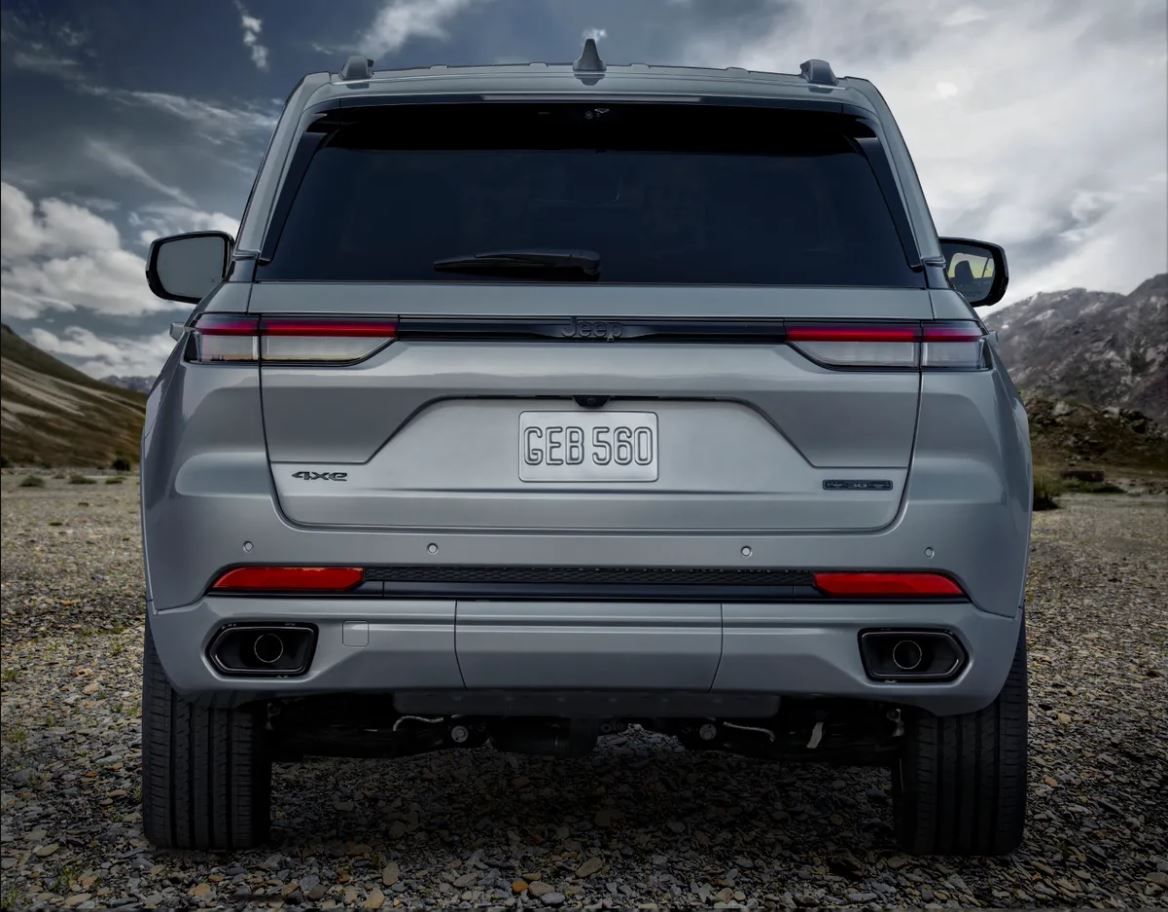 Such efficiency doesn't come at the expense of performance either, as the engine makes an impressive total of 375 horsepower and 470 lb-ft of total torque. Like the rest of the 4xe range, the 30 pack has an electric range of 25 miles.
9/10

Adaptive air suspension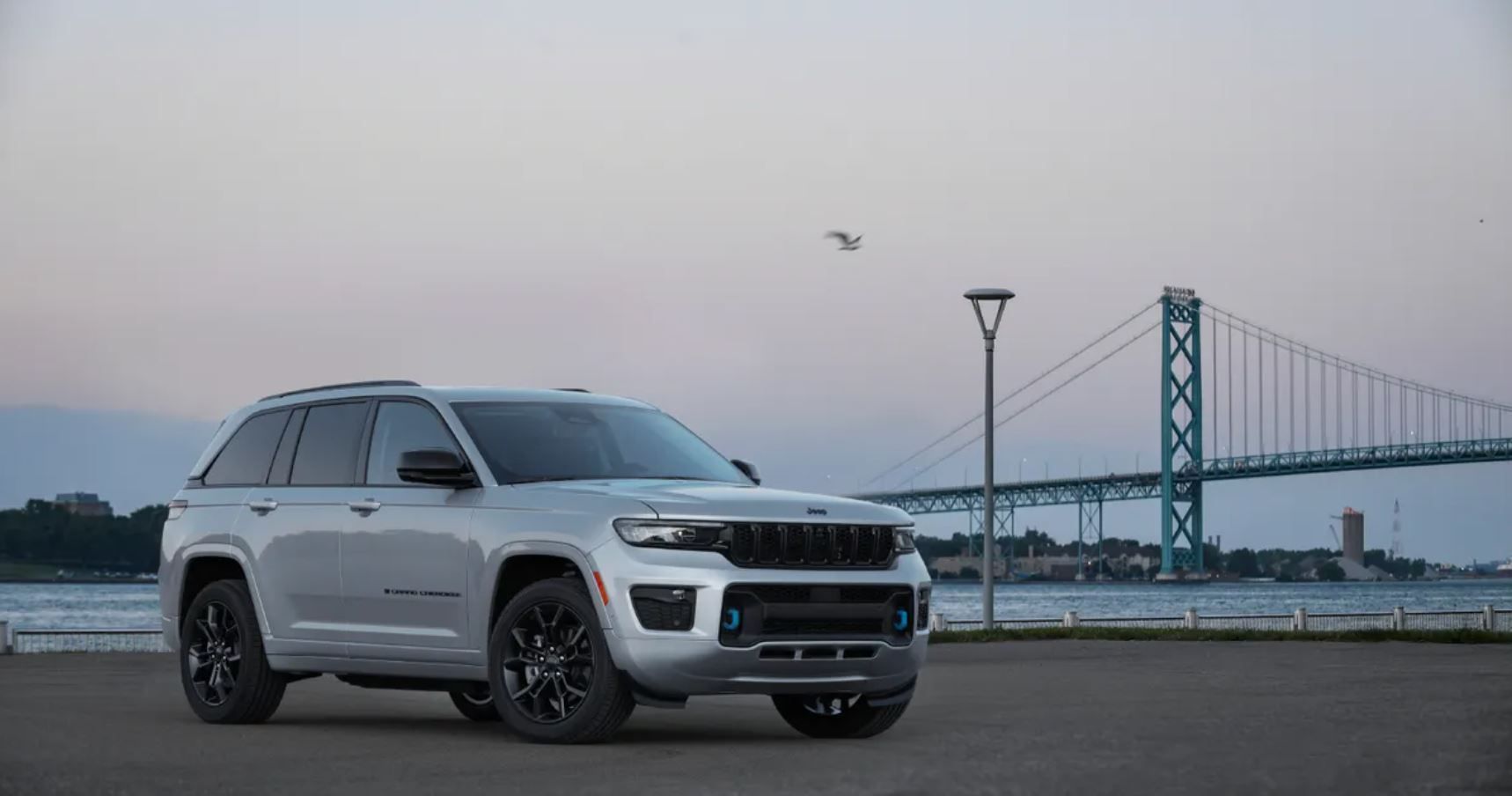 The 2023 Jeep Grand Cherokee 4xe 30th Anniversary Edition features an adaptive air suspension, which should make it feel smooth and composed on the road by reducing vibrations to a minimum and providing a high level of ride comfort.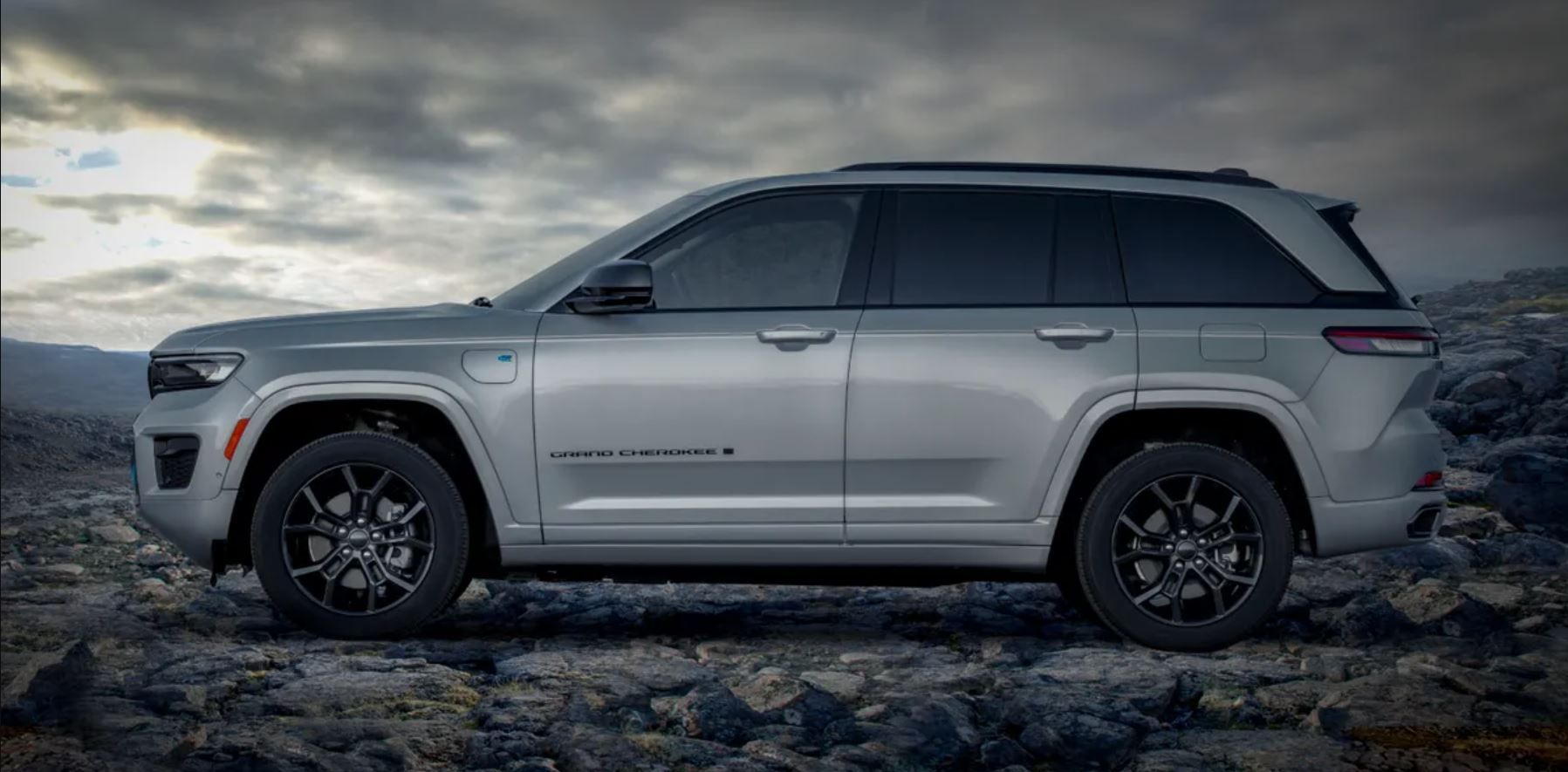 The suspension is height-adjustable and allows you to raise the vehicle to provide up to 10.9 inches of ground clearance when heading off-road, which should help clear challenging terrain without sacrificing ride comfort. Off-road enthusiasts will also appreciate the Quadra-Trac II full-time 4WD system, which uses a two-speed transmission to help them navigate any course.
RELATED: Here's Why You Should Consider Buying the 2023 Jeep Grand Cherokee 4xe 30th Anniversary Edition
8/10

Strong, commanding presence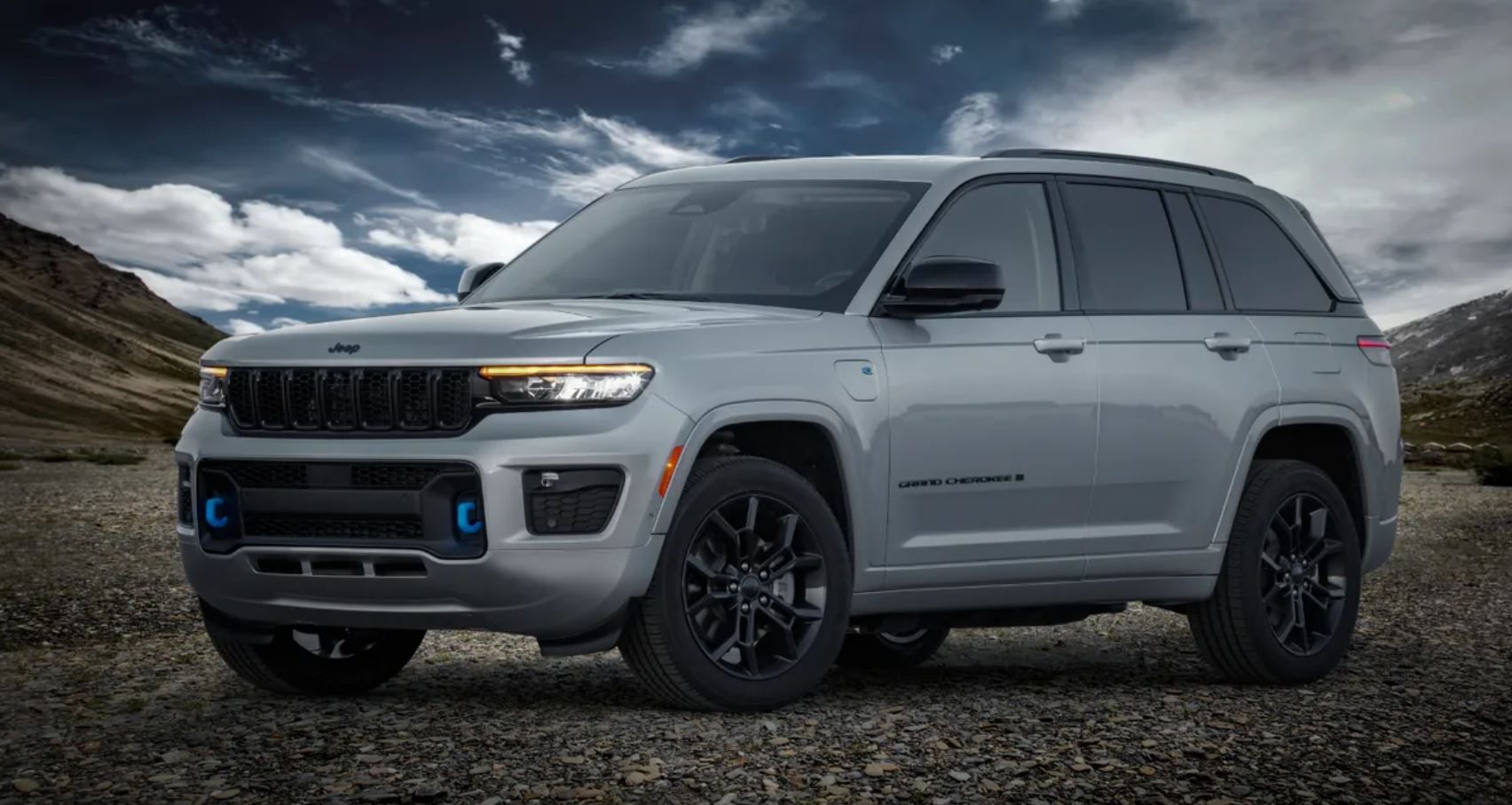 Visually, the newest member of the Grand Cherokee 4xes has the rugged look the capable Trailhawk is known for and is designed to be just as handsomely efficient. Which leaves no doubt that it can handle whatever is thrown at it.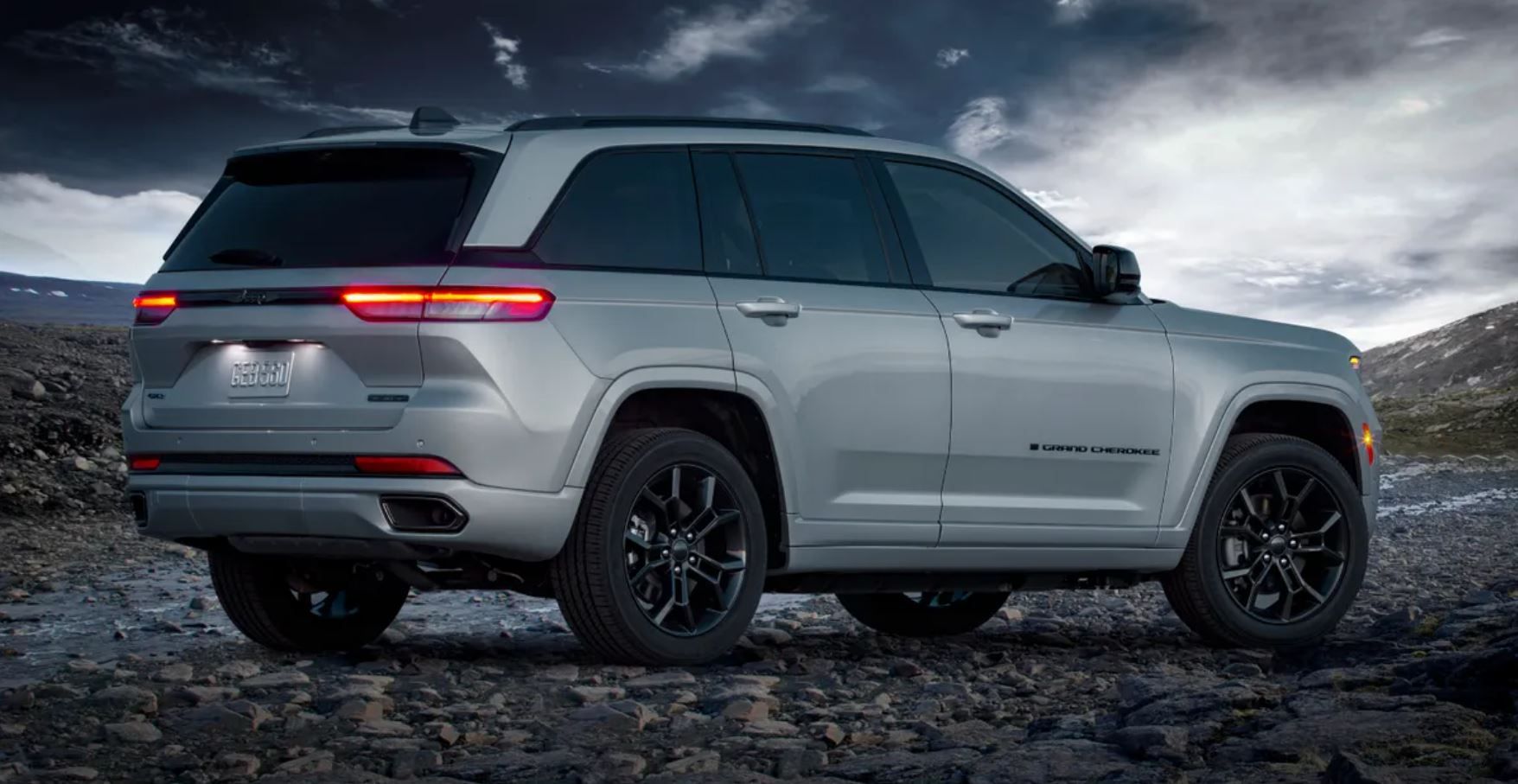 The modified front fascia features blue tow hooks similar to the Trailhawk trim and a blacked-out version of Jeep's iconic seven-slot grill, while a dual exhaust system highlights the body-colored rear fascia. New 20-inch black wheels, special edition badging and skid plates protecting the floor hybrid battery are also part of the package. Also notable is that the Grand Cherokee 4xe 30th Anniversary Edition can drive through 2 feet of water without issue, as Jeep took care to seal the hybrid battery.
7/10

Premium Capri Leather Trimmed Seats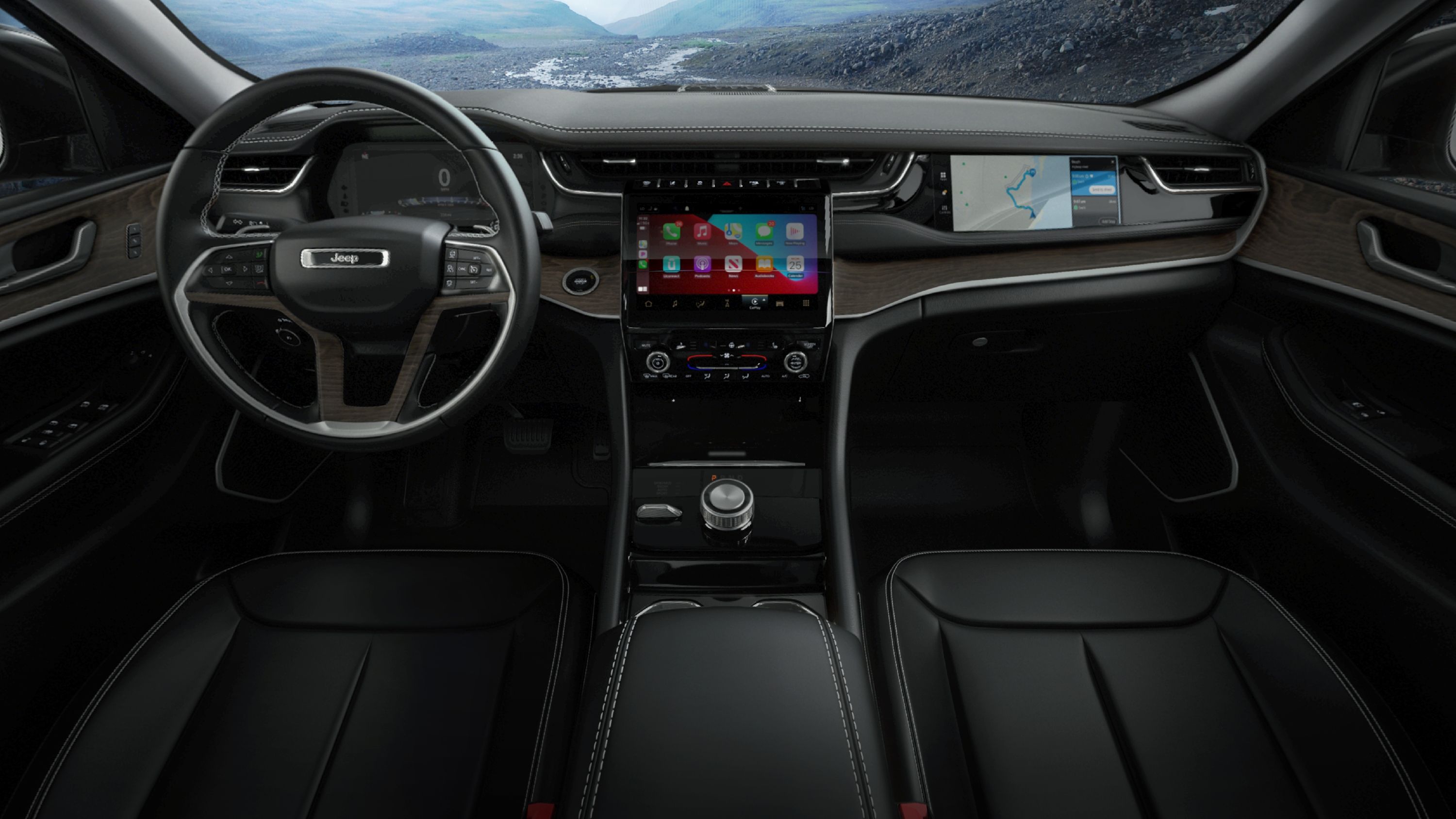 In a manner that stands in stark contrast to its bold, tough exterior, the 2023 Jeep Grand Cherokee 4xe 30th Anniversary Edition features a thoroughly modern interior filled with supple materials that allow owners to experience a level of elegance and luxurious comfort that is uncommon for vehicles in this class.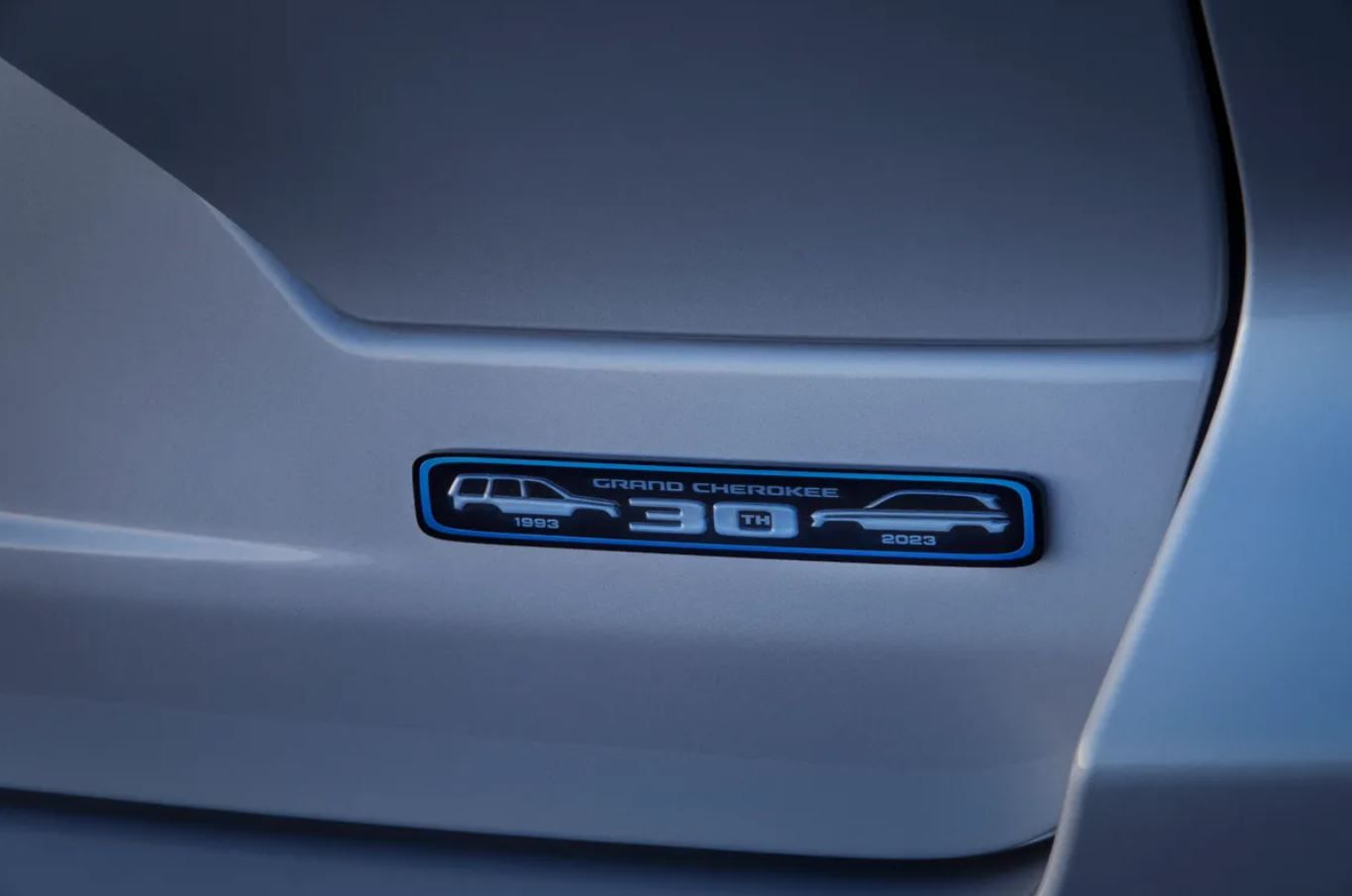 Standard Capri leather-trimmed front seats are heated and ventilated, helping to reinforce the Grand Cherokee's luxurious positioning and timeless modernity. In addition, the rear seats and the steering wheel are heated, which further enhances the high-class feeling.
RELATED: 2022 Jeep Grand Cherokee: Costs, facts and figures
6/10

Double glass roof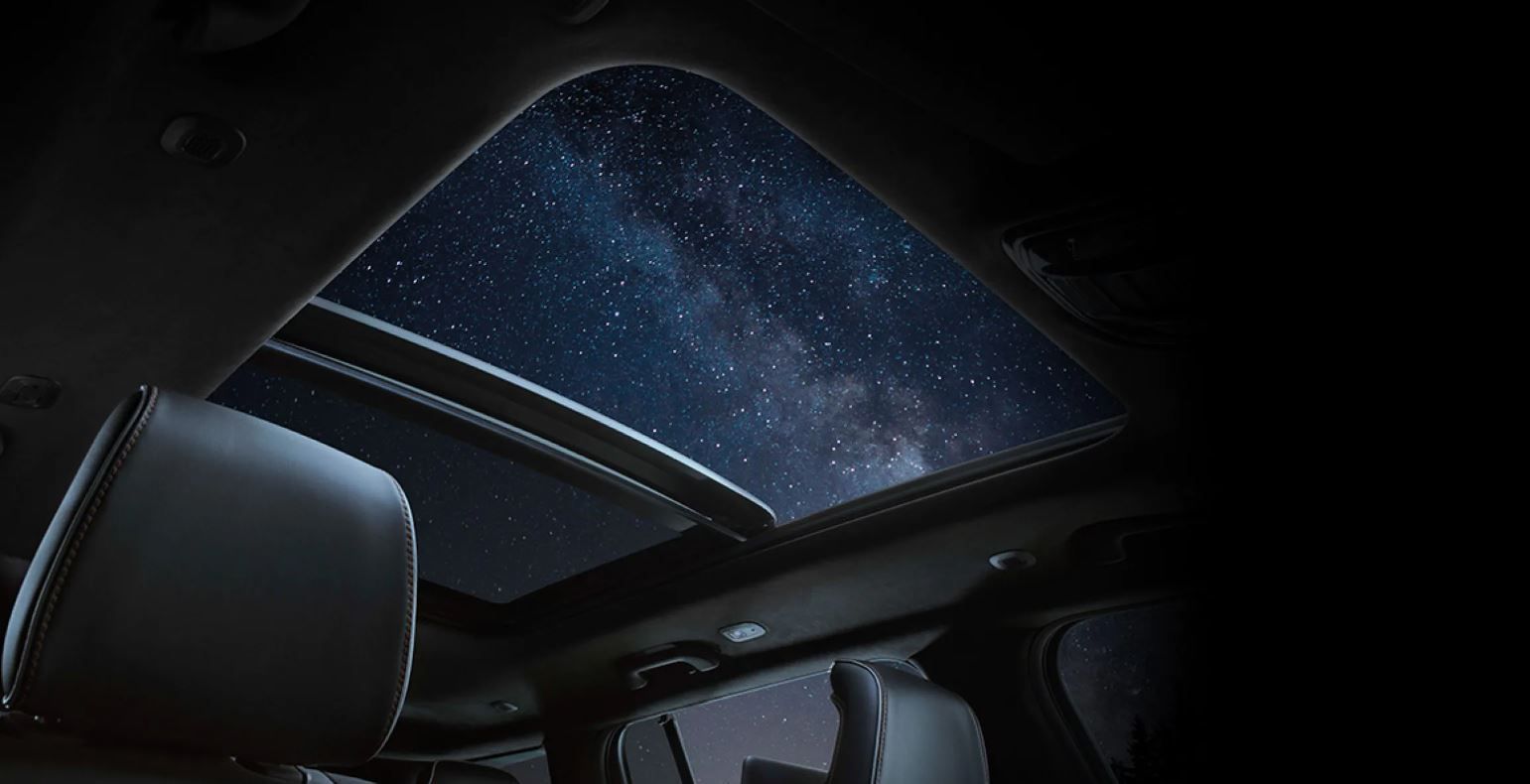 The comfortable leather-appointed seats and heated steering wheel aren't the only niceties in the Grand Cherokee 4xe 30th Anniversary Edition. The double sunroof is also a highlight – as is the ambient interior lighting.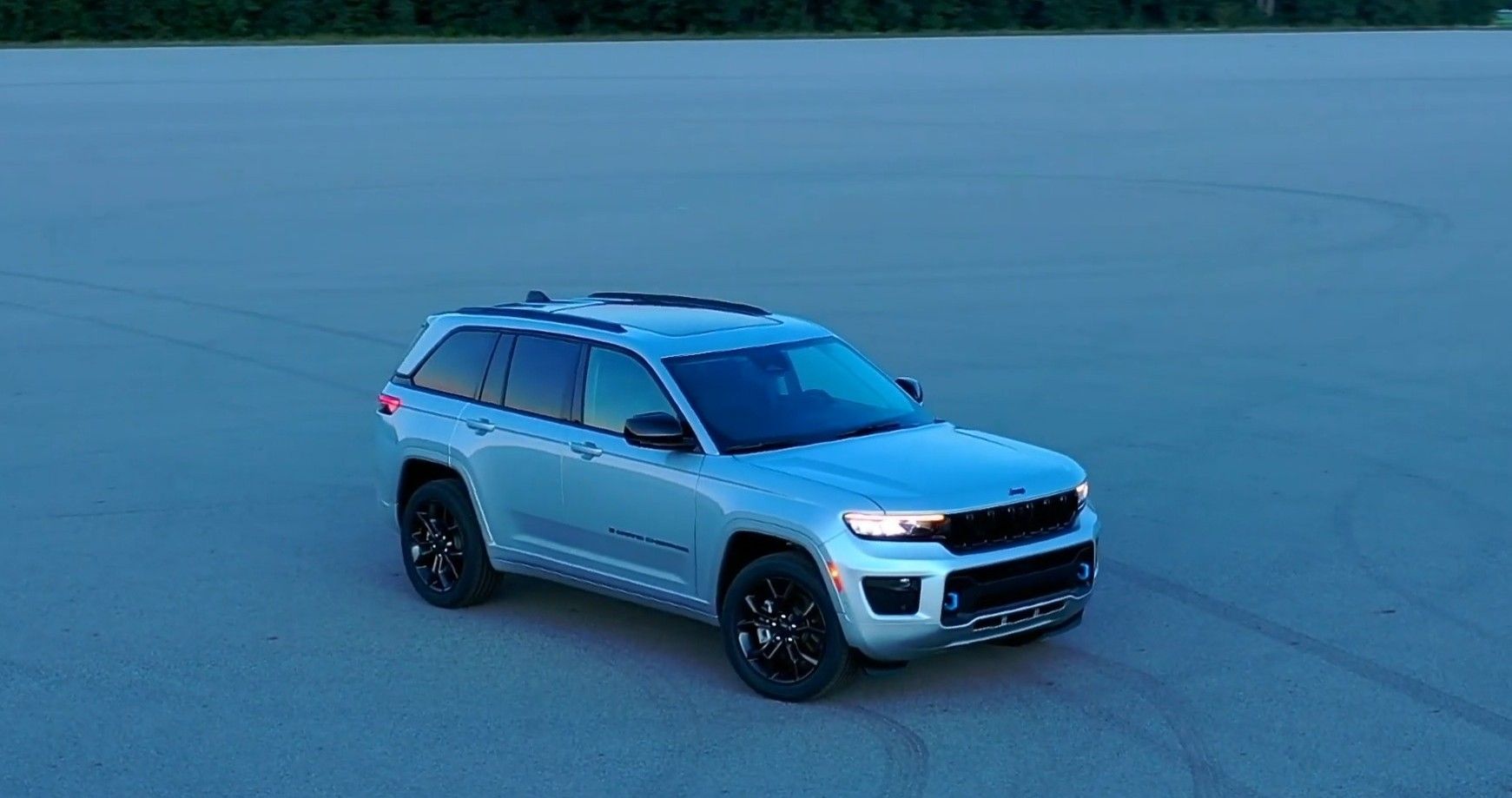 The huge sunroof comes as standard, giving an airier feel to the interior by letting in lots of sunshine, brightening your day and your mood.
5/10

Excellent cargo space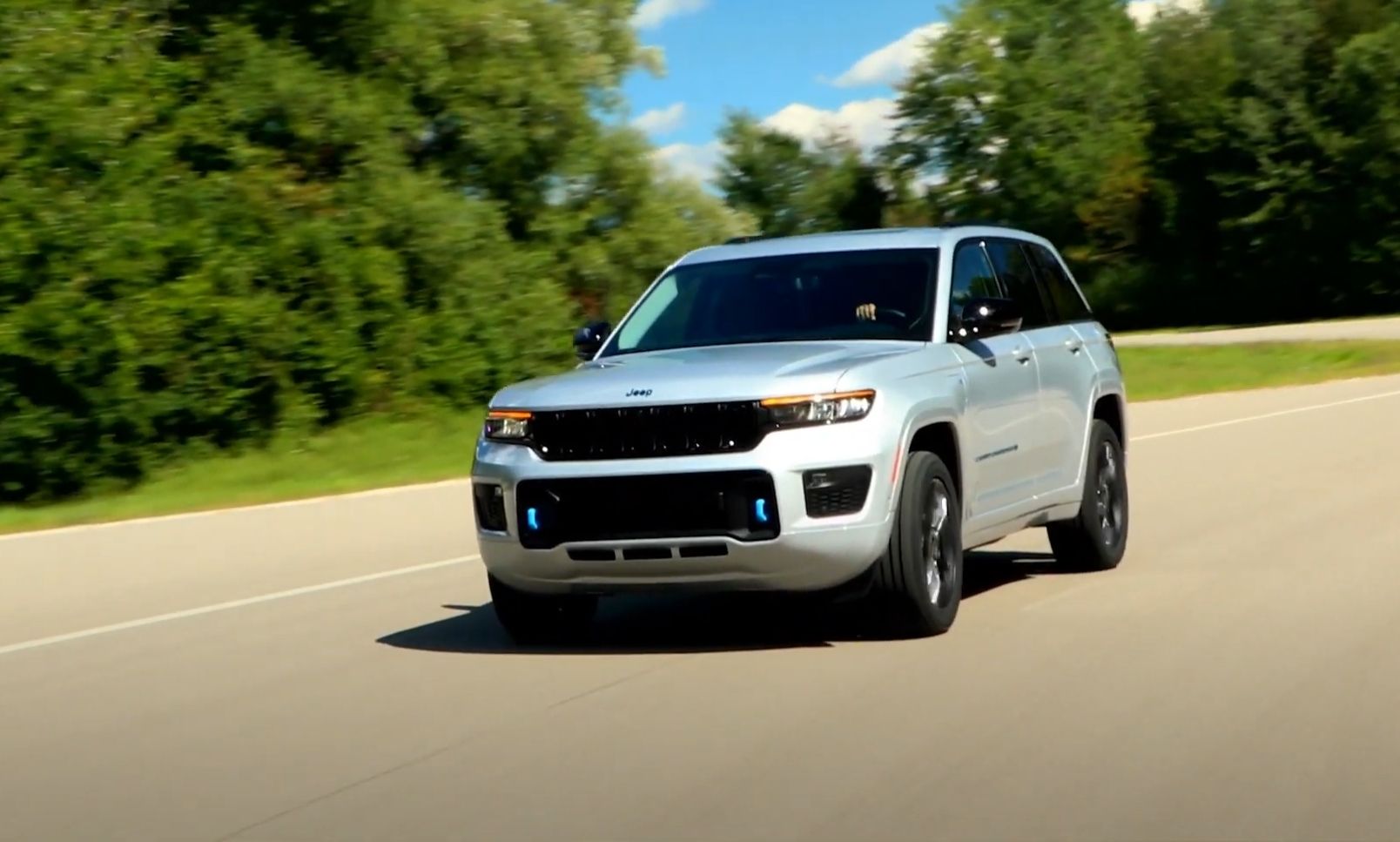 Do you need to bring lots of accessories and supplies for your mountain biking adventure? No problem. The 4xe 30th pack has more than enough room for your excursion gear and groceries.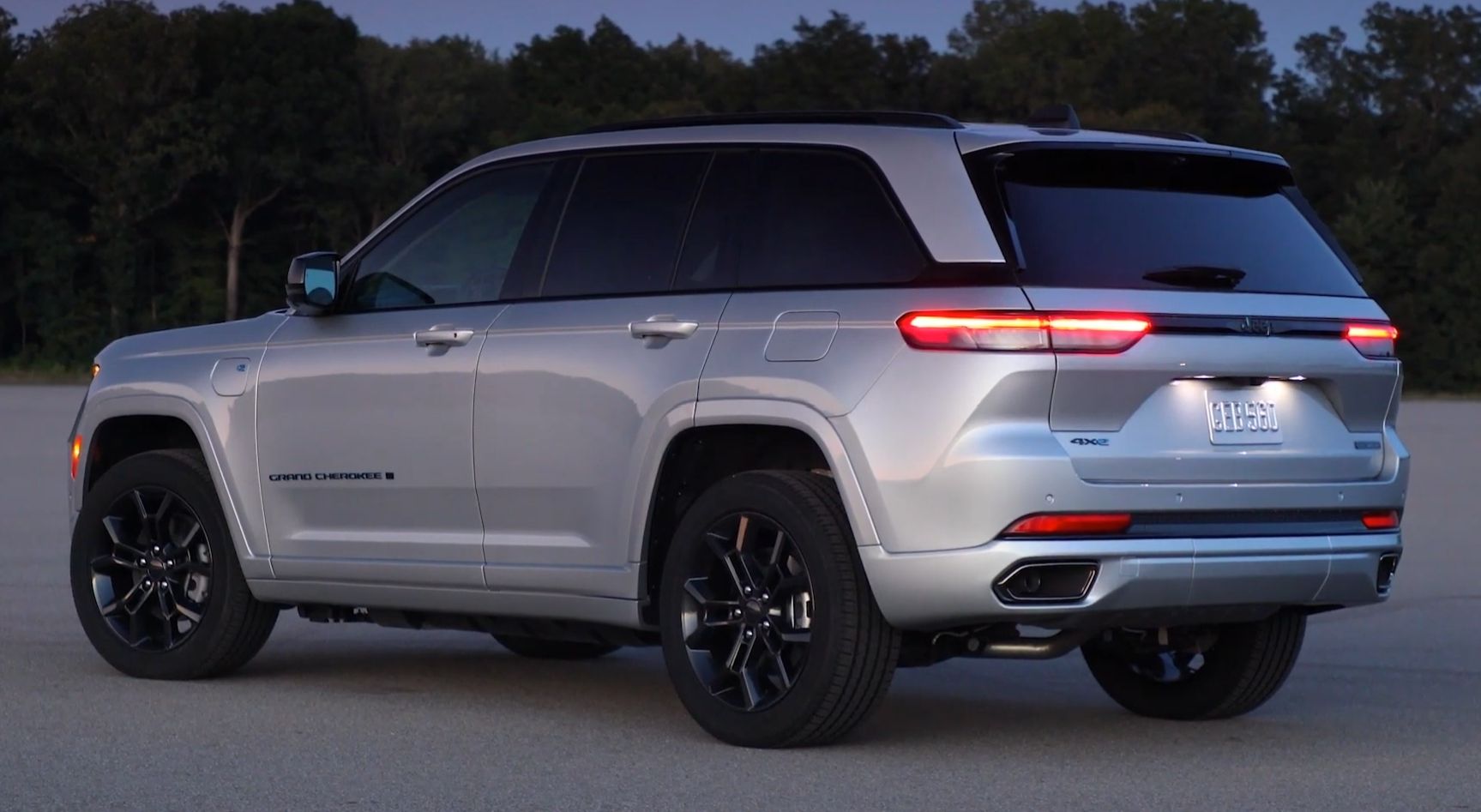 You can load up to 37.7 cubic feet of luggage, camping gear or other items behind the rear seats. If that's still not enough, the vehicle lets you fold down the rear seats to create an impressive 70.8 cubic feet of total space.
RELATED: This Is the Best Feature of the 2023 Jeep Grand Cherokee 4xe 30th Anniversary
4/10

Intuitive touch screen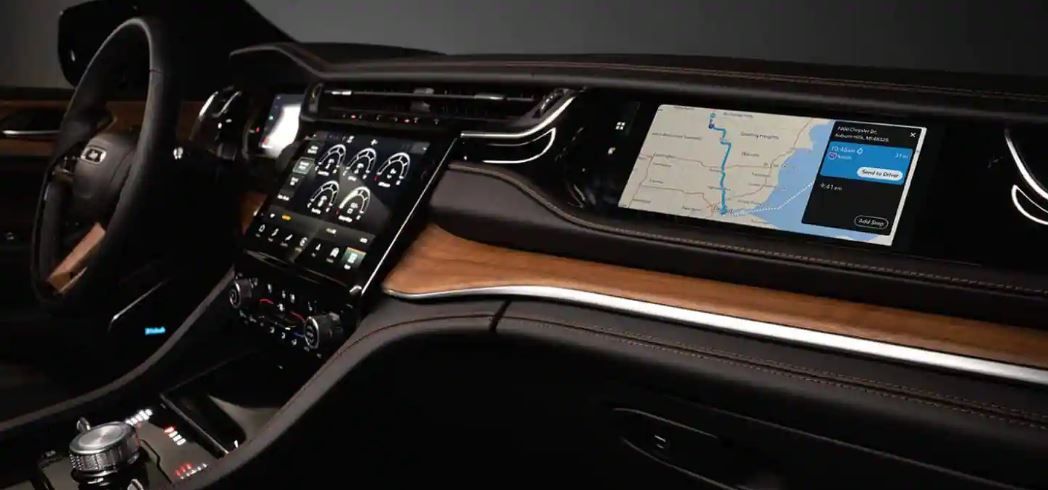 The vibes you get from its memorial are pure retro, but the interior of the Grand Cherokee 4xe 30th Anniversary Edition speaks a completely modern language. And there's no greater indication of its modernity than the fitted 10.1-inch color touchscreen, which runs the latest version of Jeep's Uconnect 5 system.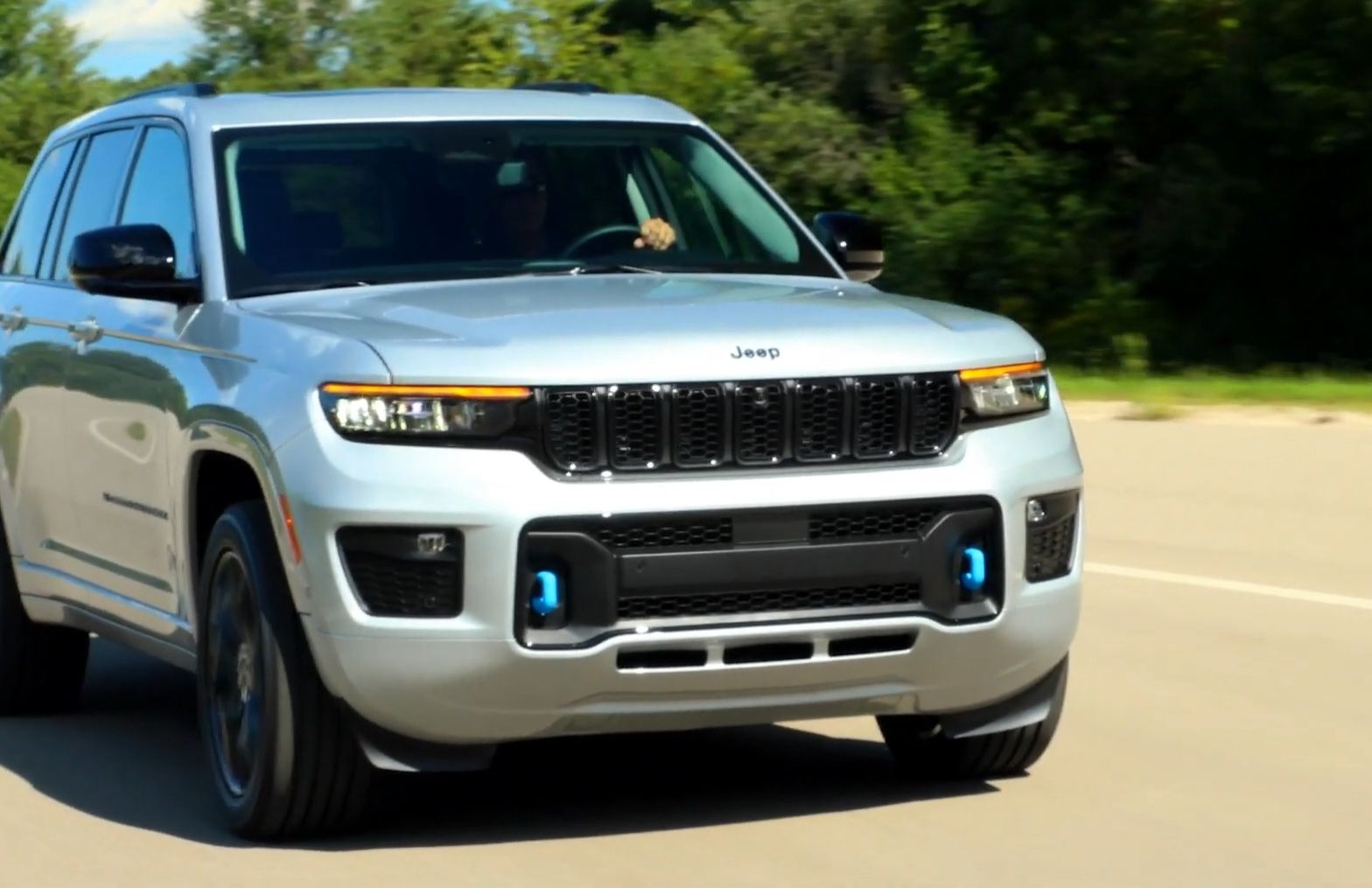 The system is easy to use on the go, with sharp graphics and quick responses on start-up. Jeep's infotainment system lets you stay up-to-date with events and traffic information through a variety of technologies, including navigation, in-car Wi-Fi hotspot, satellite radio, HD radio and more.
3/10

Wireless Apple CarPlay & Android Auto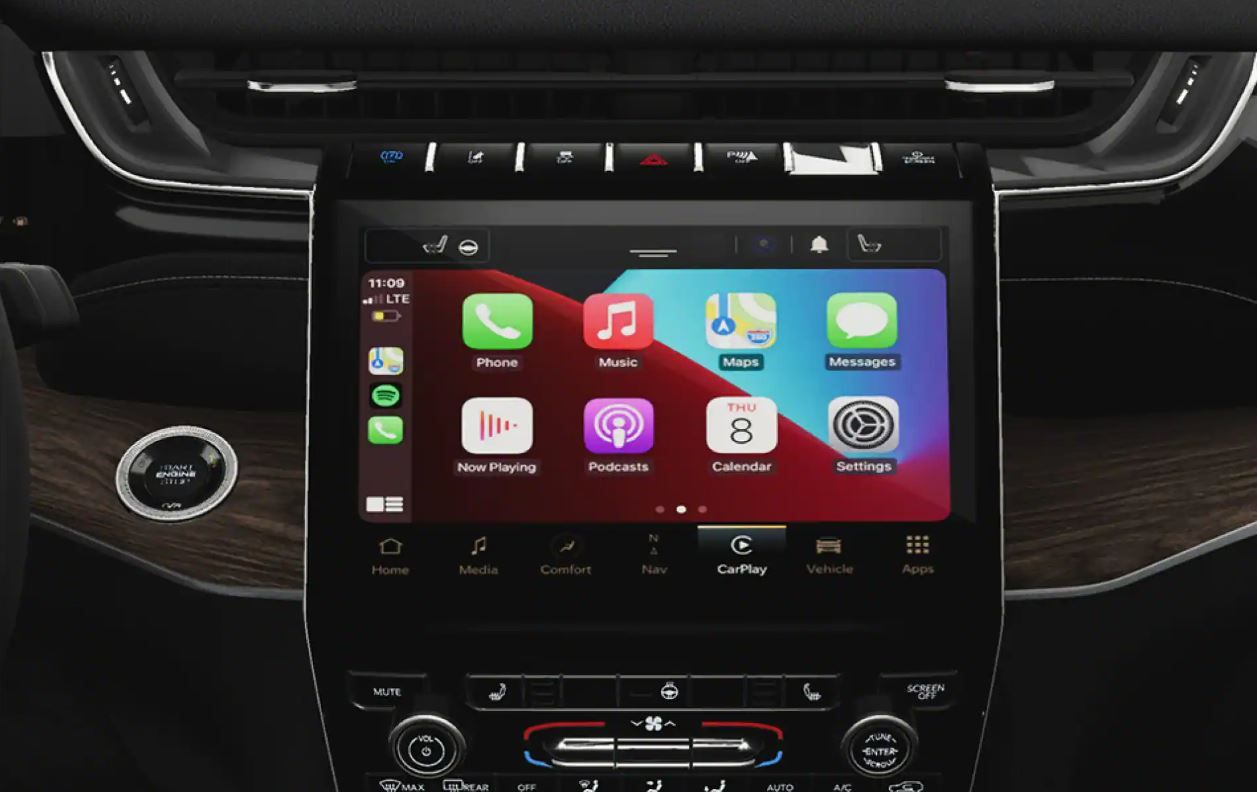 The 2023 Jeep Grand Cherokee 30th Anniversary Package offers wireless smartphone integration via Apple CarPlay and Android Auto, allowing you to connect your iPhone or Android device to the SUV.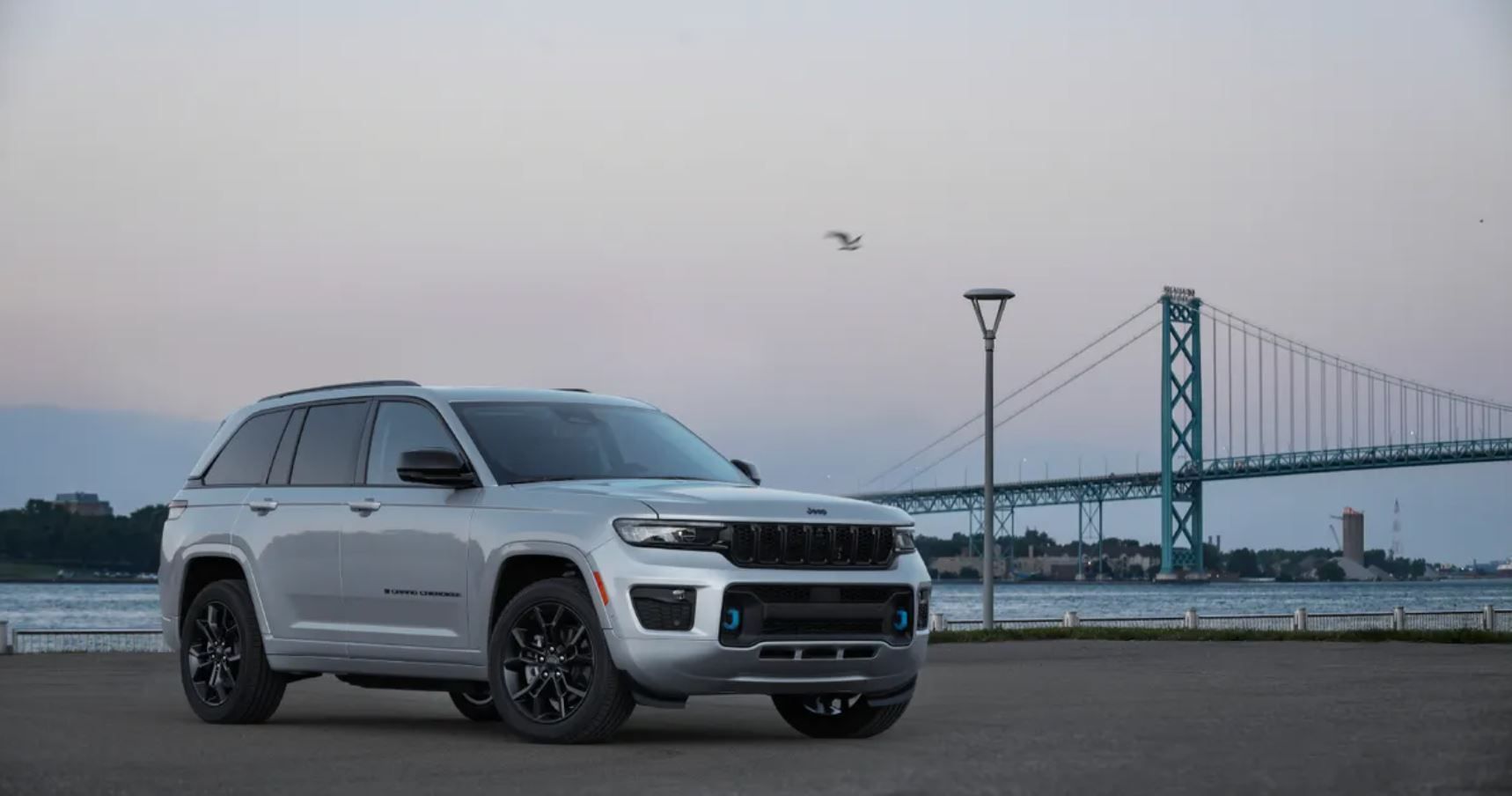 This cable-free system allows you to control your smartphone via the vehicle's touchscreen or voice recognition. This means you can make and receive calls, listen to and reply to text messages, stream music, get directions and more, all while keeping your hands on the wheel and your eyes focused on the road.
RELATED: Here's What Makes the 2023 Jeep Grand Cherokee Summit Reserve 4xe Hybrid So Special
2/10

Alpine sound system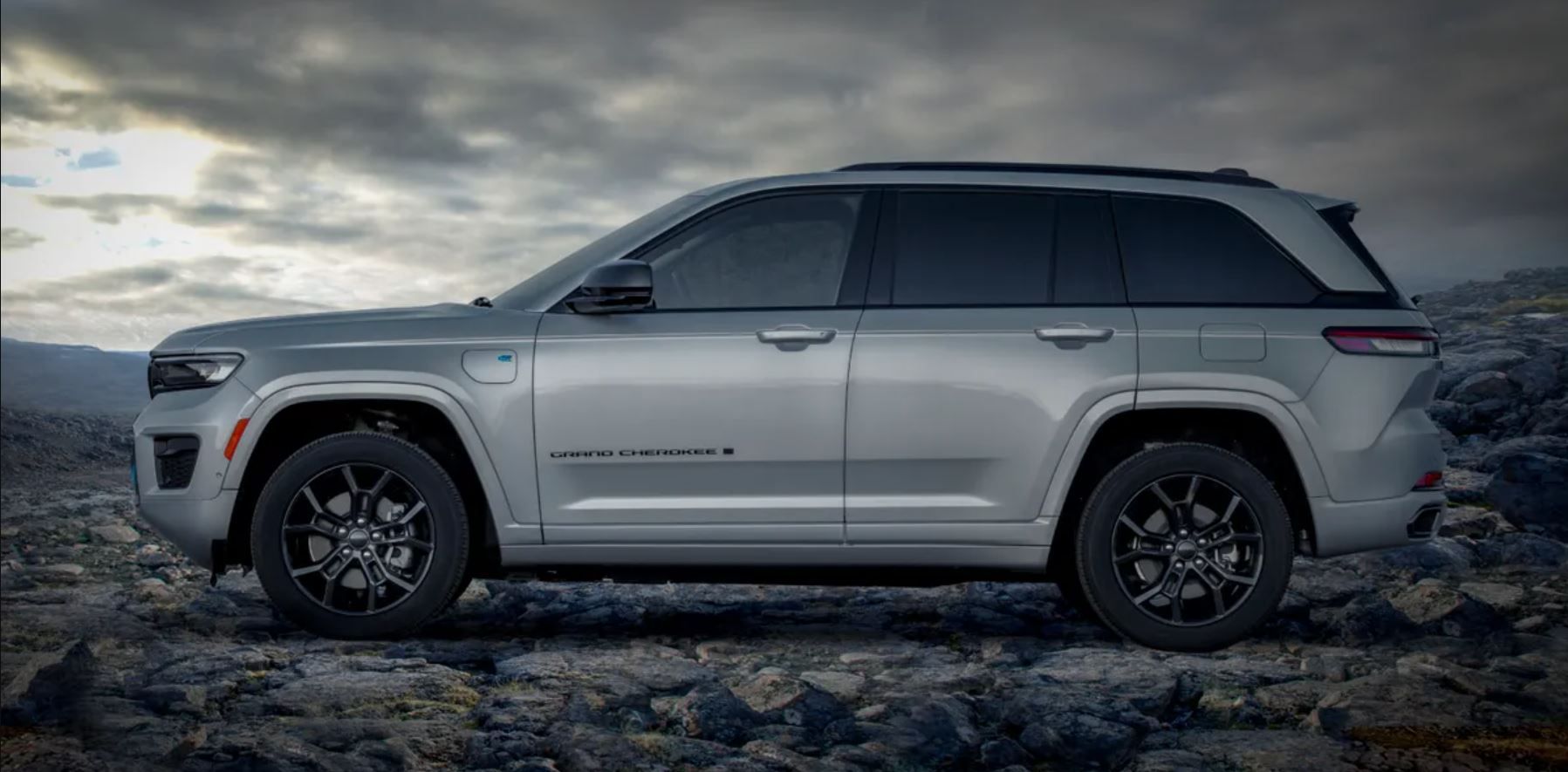 While many audiophiles wish the Anniversary Edition came standard with McIntosh's 19-speaker premium sound system, reserved for top-of-the-line models, you can still enjoy solid sound quality with the stylish Alpine sound system.
Alpine Electronics has spent much of its 55-year existence exploring new ways to give users the best audio experience, and the 4xe 30th Anniversary Edition unit does not disappoint. The system consists of nine speakers, a subwoofer and a 506-watt amplifier that helps ensure sound quality.
1/10

Digital rearview mirror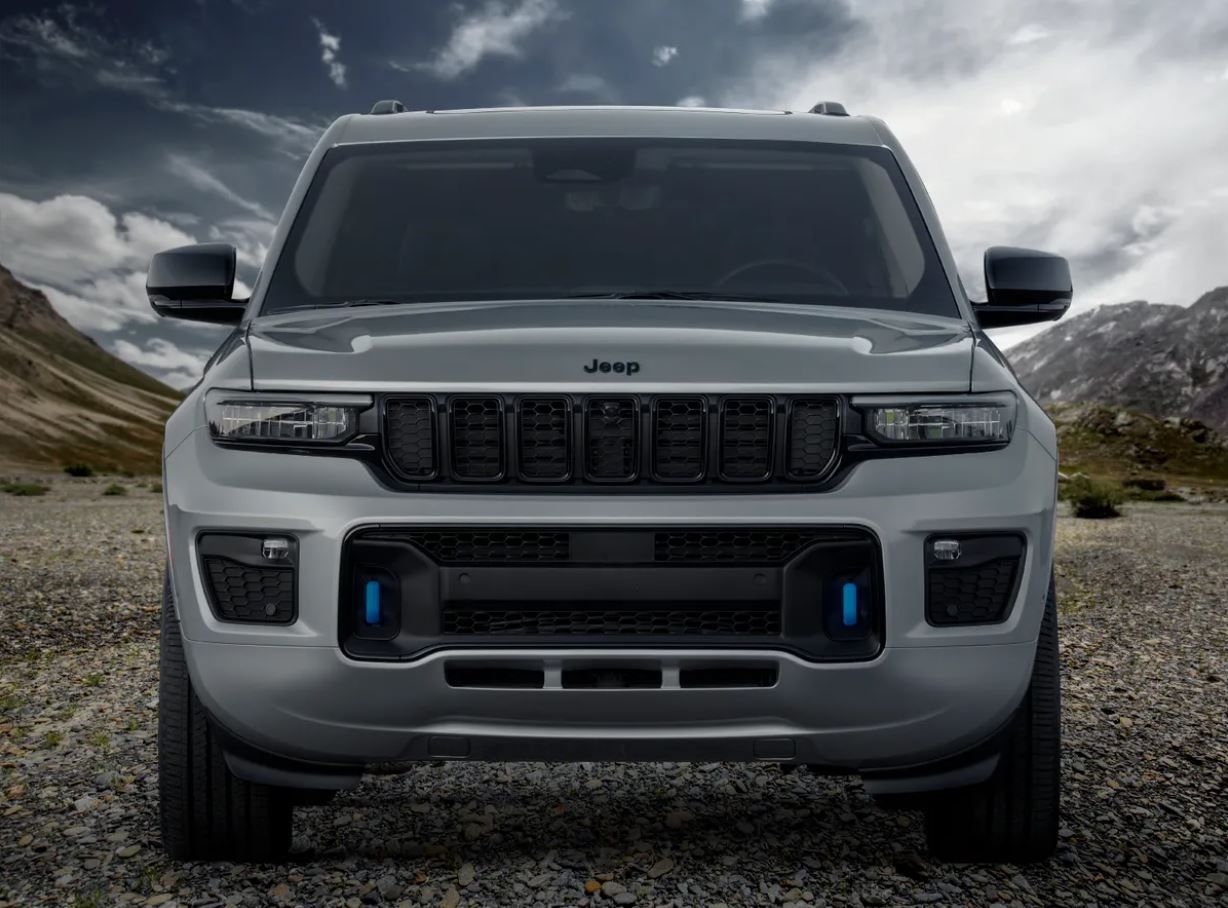 Like other 2023 Jeep Grand Cherokee 4xe features, the 30th package includes a digital rearview mirror, replacing the traditional glass rearview mirror. The feature is essentially a screen that transmits an image of what's behind the 4xe 30th Anniversary Edition from a rear-facing camera, reducing your blind spots while driving.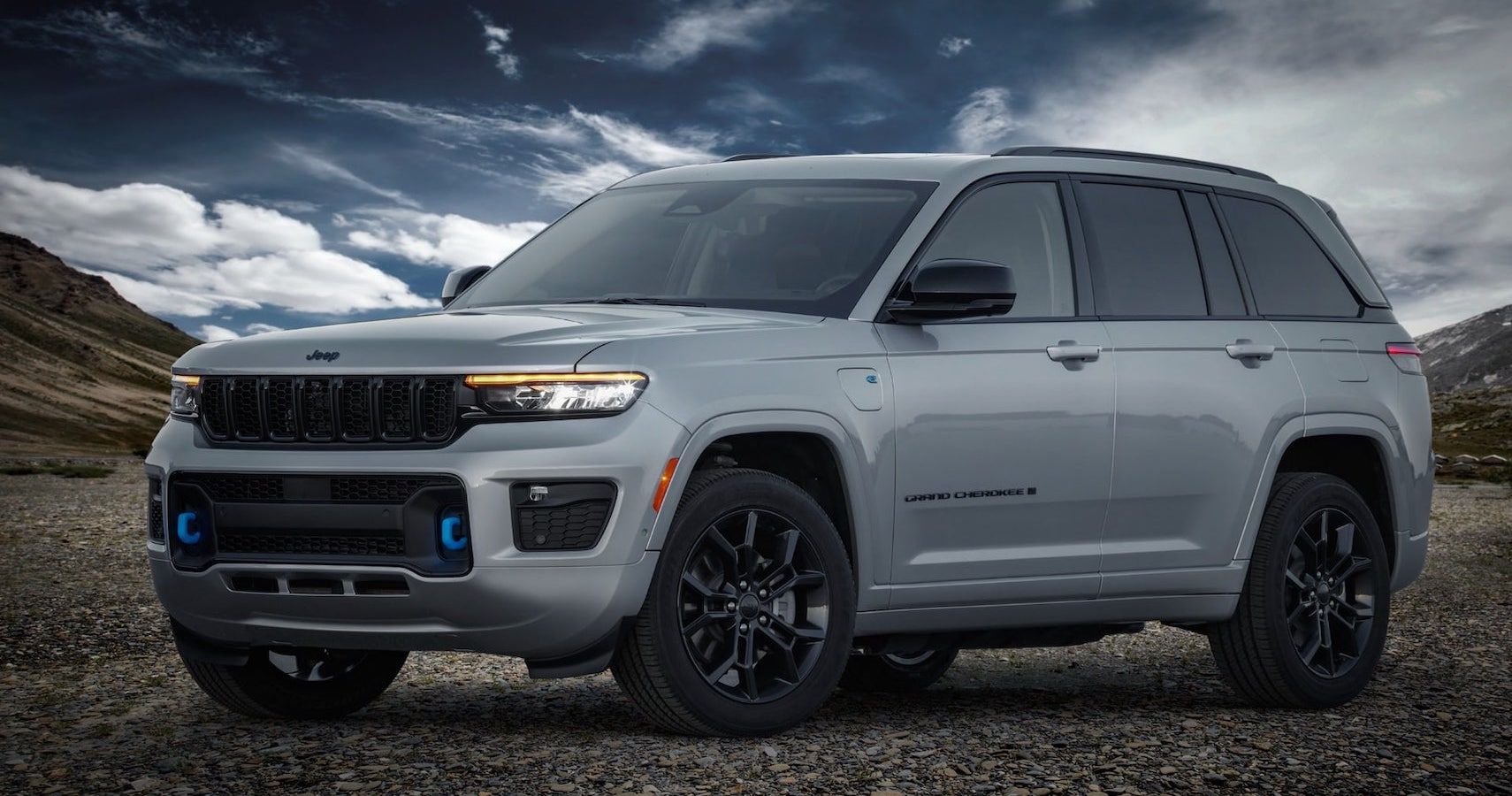 The system, which provides a wider field of vision, also helps you avoid being dazzled by headlights behind.