Since the fourth generation, the Grand Cherokee has not changed much in terms of exterior and interior. The new fifth generation promises to overhaul the Grand Cherokee and bring it into the luxury SUV segment. This new Grand Cherokee offers generous safety technology, rugged, handsome styling and an elegant cabin.
It comes in a trio of powertrains, including the familiar V6 and V8 engines and a new plug-in hybrid. There is also a thoroughly modernized cabin that replaces the outgoing dated interior. Some luxury amenities include open-pore wood trim, quilted leather upholstery, and high-tech digital displays. Even with these new offerings, the Grand Cherokee has yet to match the refined interior qualities of these 2022 SUVs.
10/10

Infiniti QX80

Like most luxury SUVs, the QX80 aims to enrich your drive with rich textures, modern materials and signature INFINITI touches. These details include soundproof glass to accentuate the QX80's pristine ride quality. This helps make city tours as enjoyable as a walk in the countryside.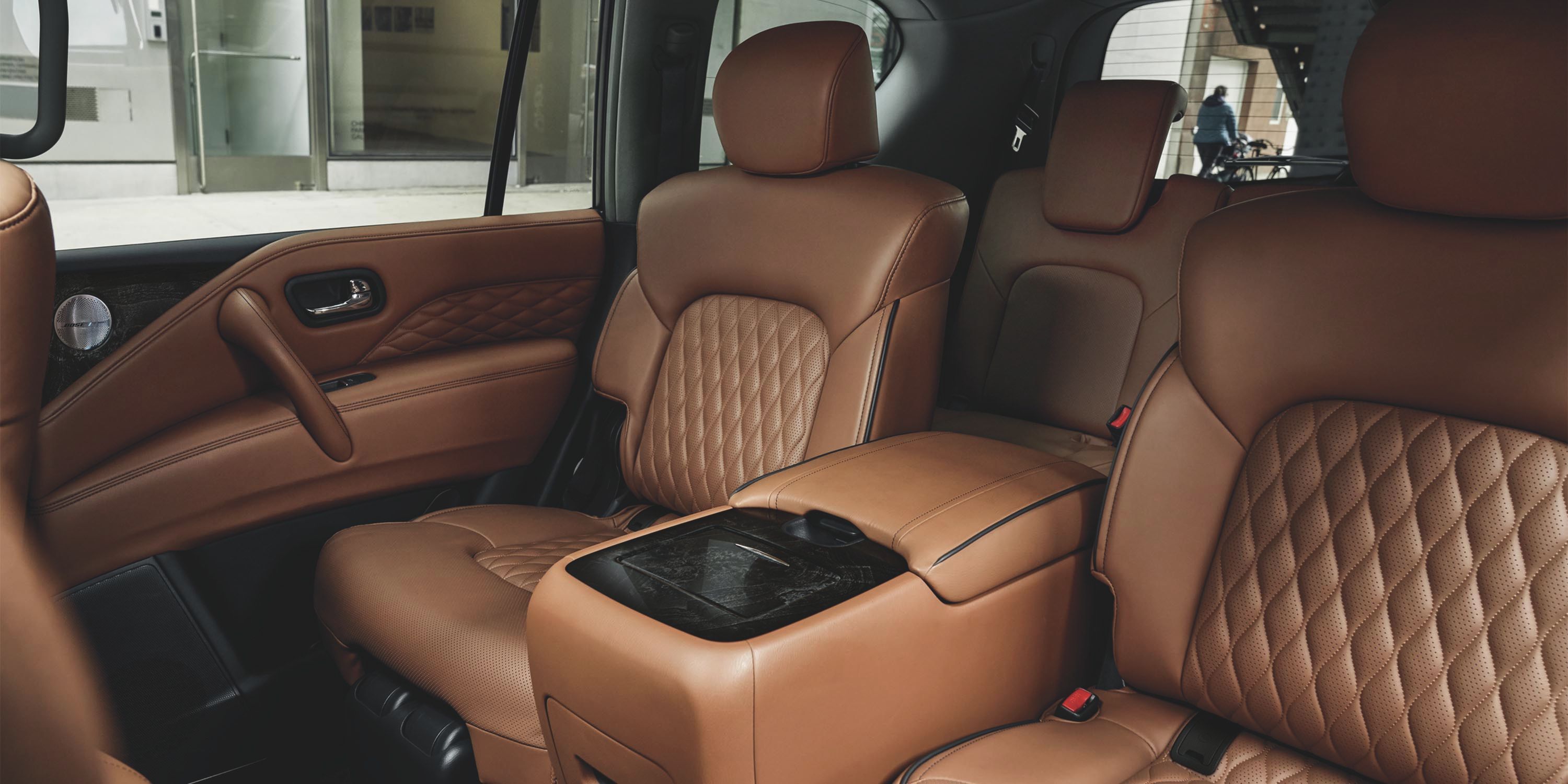 The QX80 is also available in easy-to-clean and specially treated semi-aniline leather to provide an unmatched feel and breathability even in extreme cold or heat. For connectivity, Infiniti offers a standard smart rearview mirror that helps you watch your back even with cargo and passengers in the way. There's also an INFINITI InTouch™ infotainment system with a Wi-Fi hotspot to keep everyone entertained and connected.
9/10

Lexus LX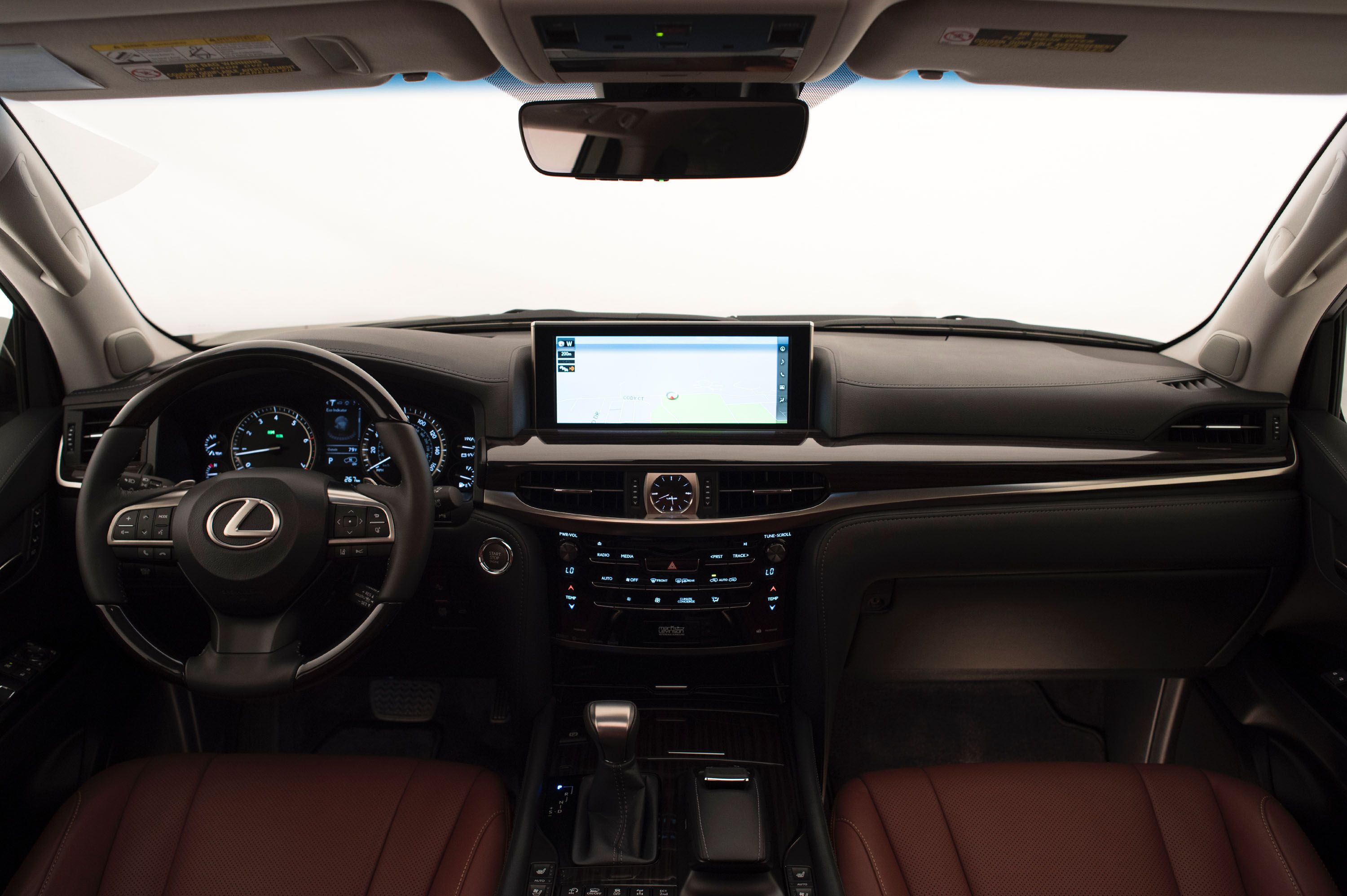 The Lexus has a tech-heavy look with a 12.3-inch head-up display, a head-up color display, a 7-inch lower display and an 8-inch multifunction display. Like the Grand Cherokee, the LX offers seating from four, five and seven seats. The cabin offers pure luxury with soft materials on most surfaces.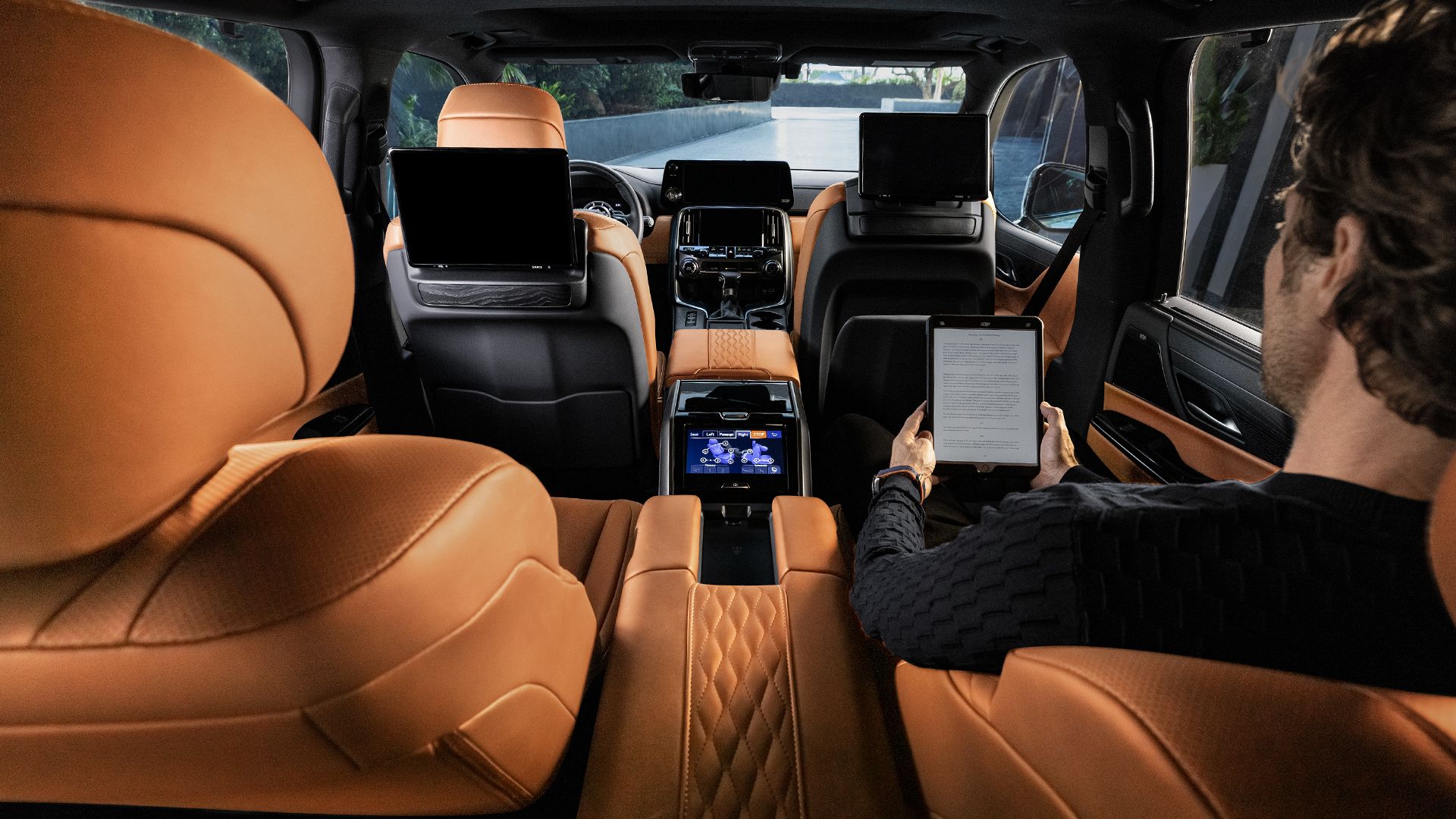 The LX also has many standard features, including heated front seats, an eight-way power-adjustable passenger seat, power tilt and telescoping steering wheel, and a 10-way power-adjustable driver's seat. Not to mention that owners can configure it with ambient interior lighting, a 25-speaker Mark Levinson surround system and a center console cooler.
Related: 10 Things to Know Before Buying the 2022 Lexus LX 600
8/10

BMW X7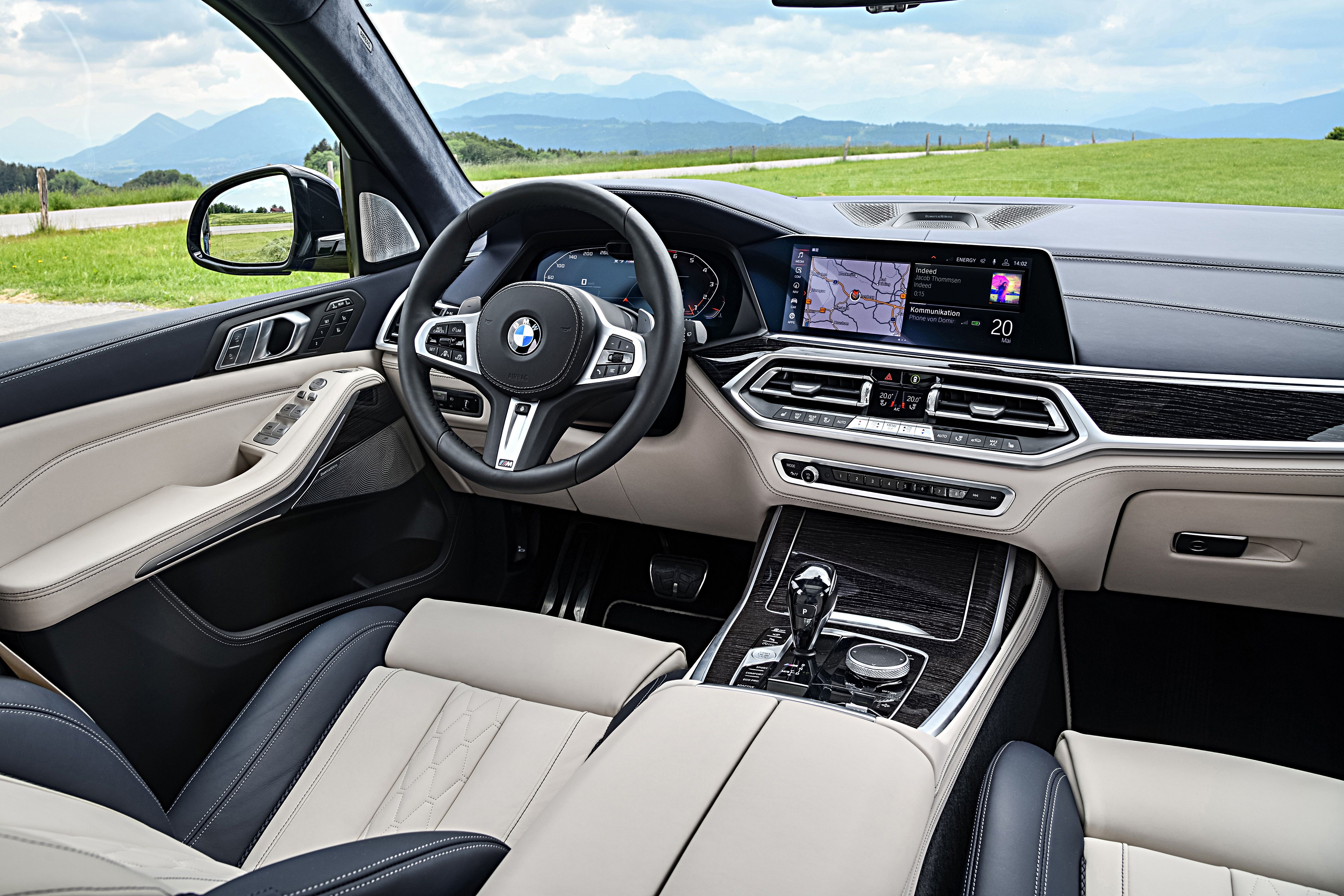 The new massive curved digital display dominates the X7's dashboard. It has a 12.3-inch cluster for the driver and a 14.9-inch touchscreen for the infotainment system. There are plenty of luxury features in the X7, including a panoramic sunroof, heated front seats, ambient interior lighting and a power steering wheel.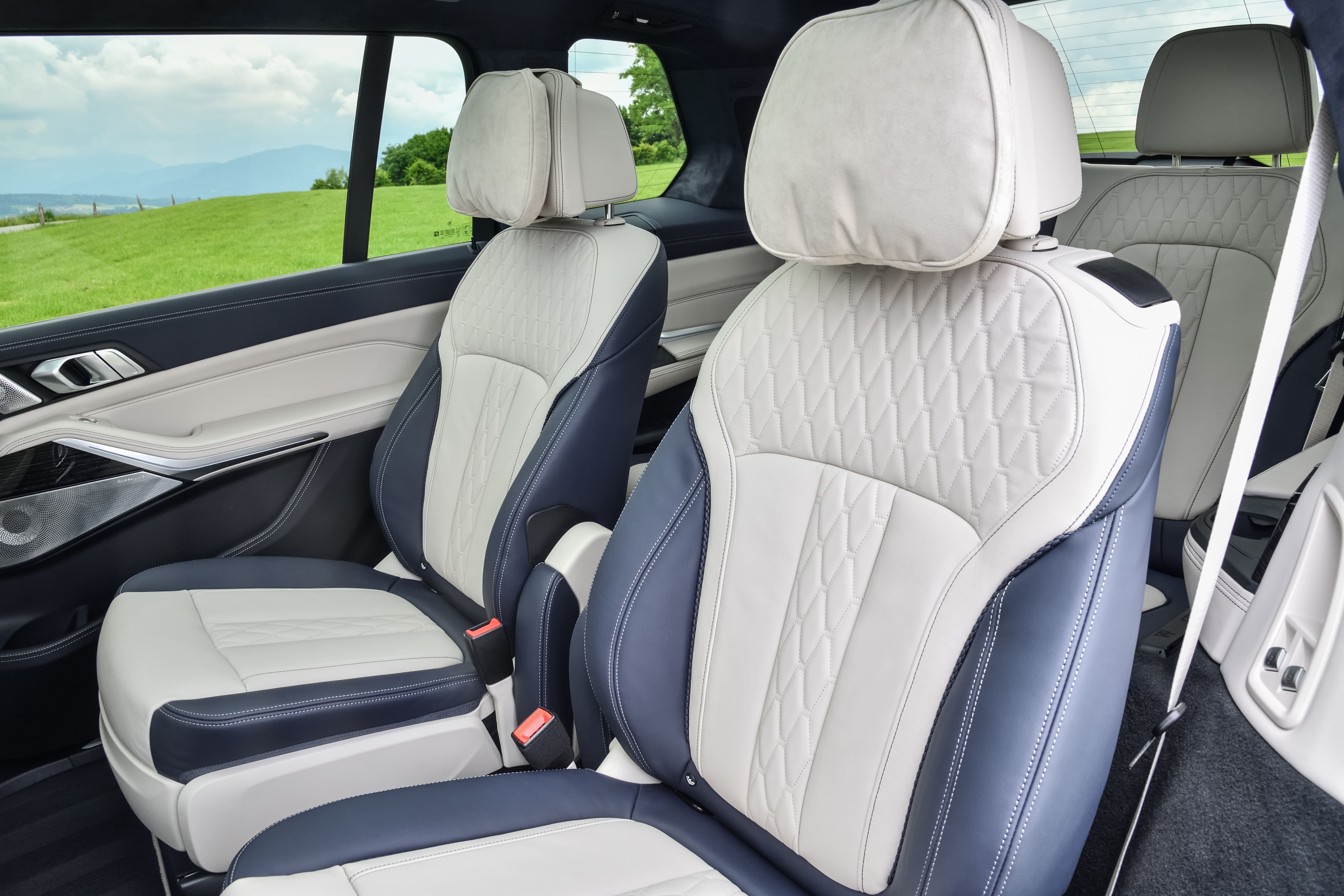 Everyone gets comfortable seating in the X7, where the front seats have additional ventilation and massage capabilities. The X7 can be configured with either two or three tows. When you choose the third row, you get power captain's chairs for the second row.
7/10

Mercedes Maybach GLS

The Maybach GLS 600 offers an experience at first sight. It gives the driver and passengers full immersion in its opulent luxury. These include power front and rear seats, which offer a spa-like menu of massage and lounge-like adjustment. Rear passengers can enjoy the refrigerated compartment which can be fitted with handmade Robbe & Berking silver champagne flutes.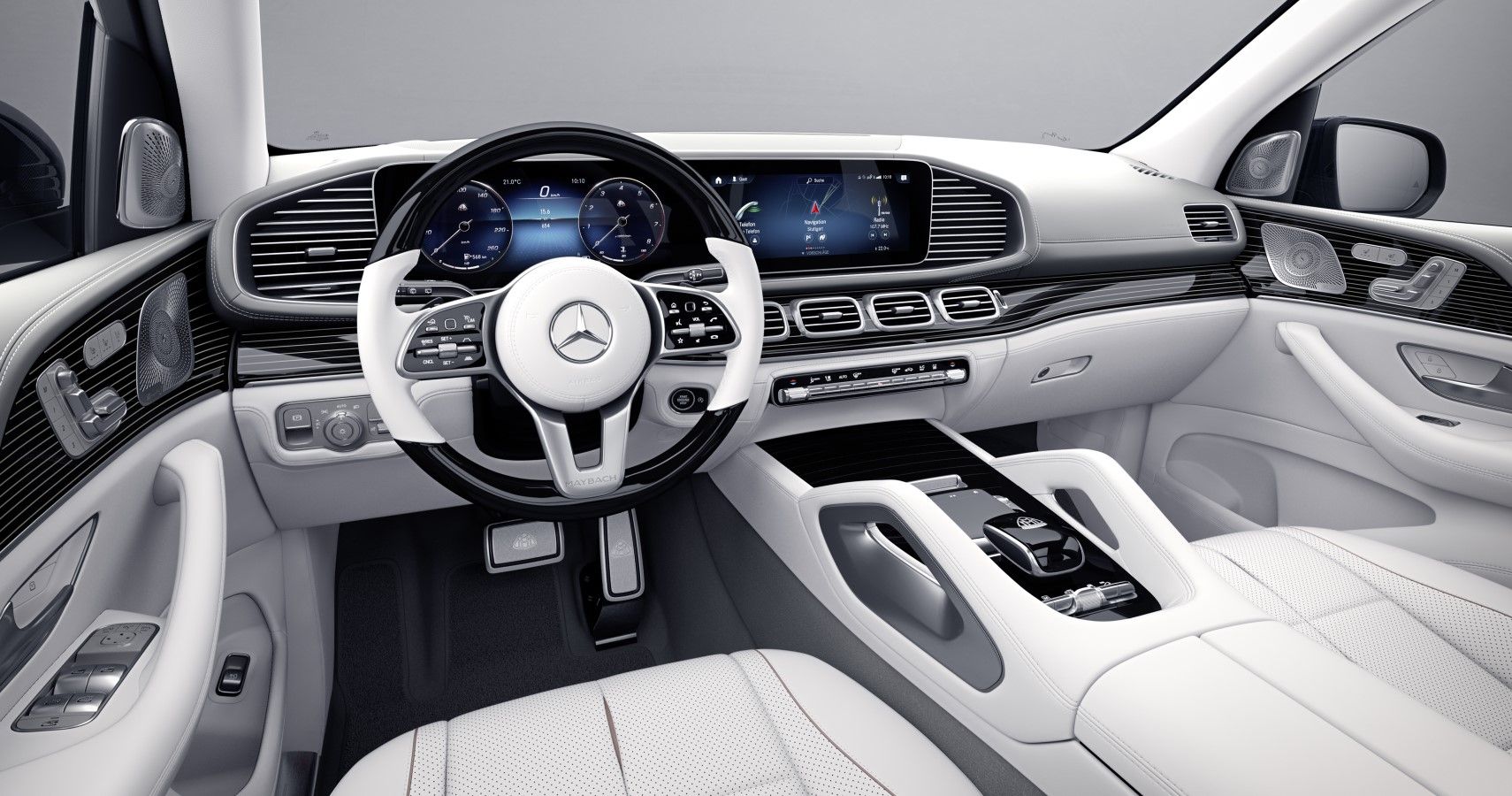 Mercedes offers one of the best interior lighting systems in the luxury segment. In the GLS 600, owners can choose from five types of wood, finished by hand and illuminated by the unique ambient lights throughout the cabin. Maybach also combines high-tech and high-touch with an elegant palm rest for the touchpad inlaid with Maybach crests.
Related: This is why we love the 2021 Mercedes-Benz Maybach GLS 600
6/10

Lincoln Navigator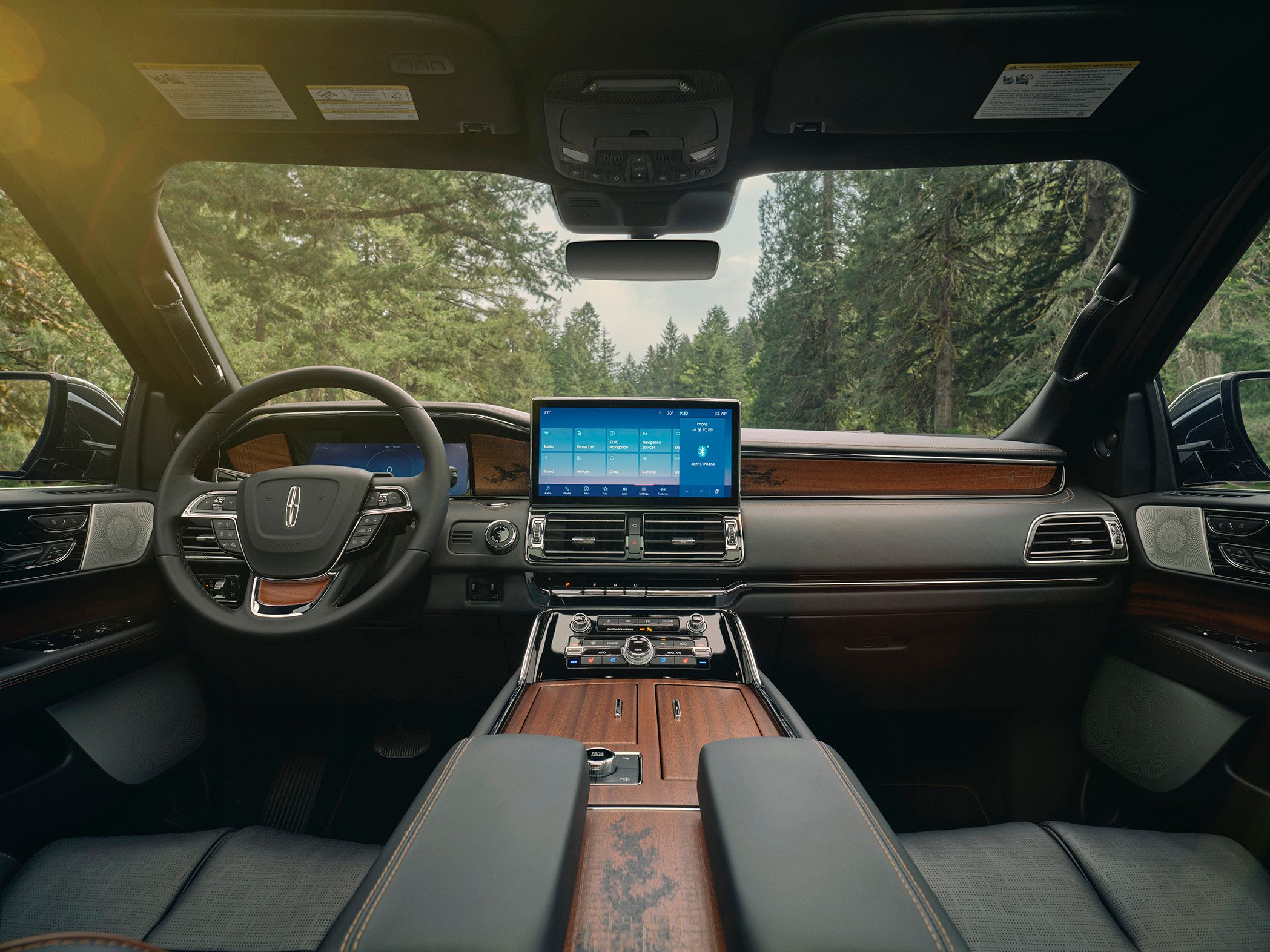 The Navigator combines enhanced performance, advanced technology and refined craftsmanship to deliver rich, organic experiences. This large SUV offers families a comfortable and versatile cabin with second and third row comfort.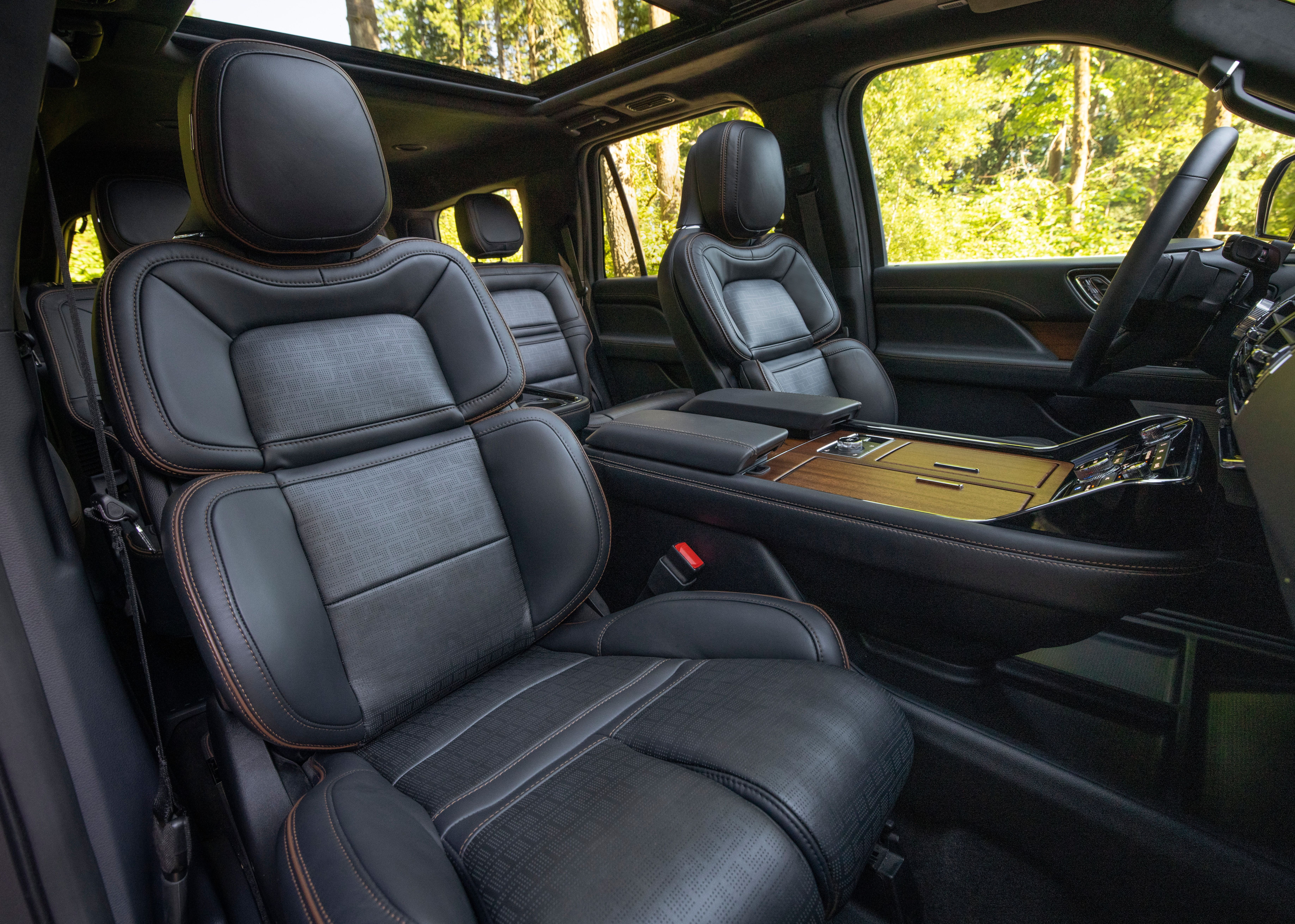 The Lincoln Navigator has one-touch tilt and slide second seats for easier third-row accessibility. In addition, the third row has power folding seats that offer style, comfort and extra space. All seats in the first and second rows have premium leather surfaces in a beautiful expression of artistry.
5/10

Jeep Grand Wagoneer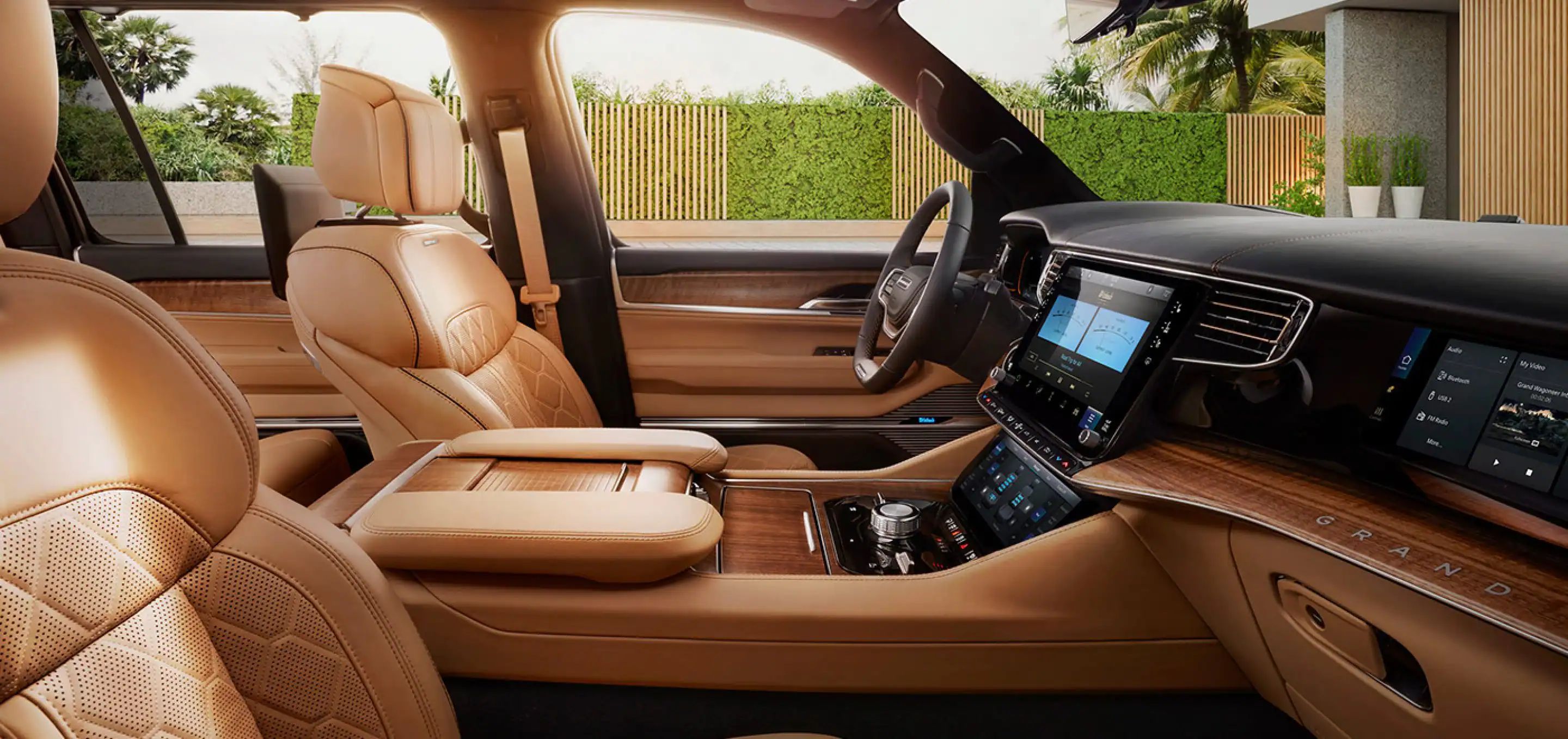 The Grand Wagoneer takes luxury a notch higher than what you get in the Grand Cherokee. It allows owners to enjoy hand-finished materials such as American walnut, genuine metal, leather accents on the console and doors, and suede-wrapped roof and pillars.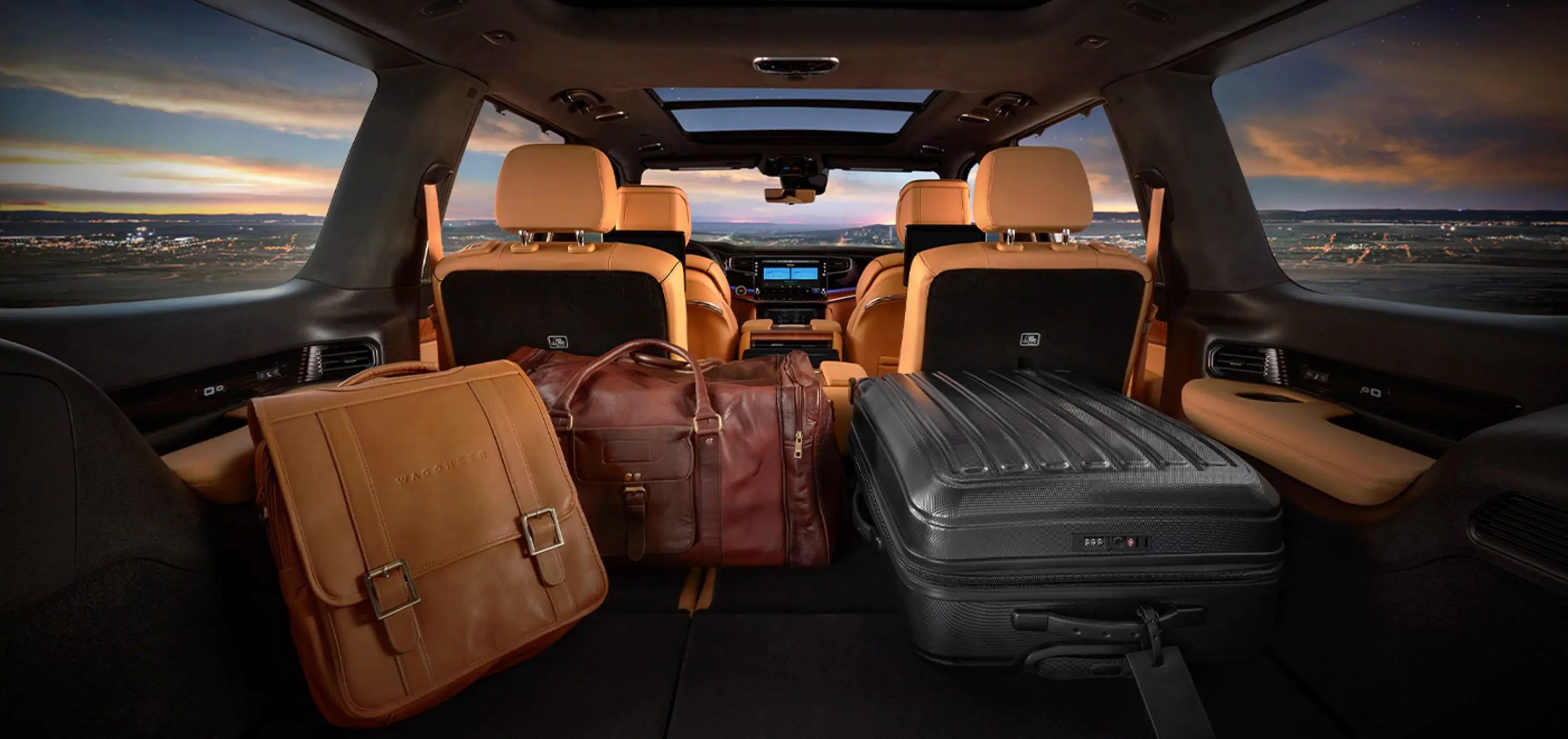 The Grand Wagoneer also has 24-way power adjustable front seats with massage. These seats are engineered to offer tailored comfort. The seats can fit the unique contours of the driver and passenger while everyone can save their settings for the next drive. There's also four-zone climate control that divides the front and second rows into separate areas.
Related: 10 Things You Should Know Before Buying a 2022 Jeep Grand Wagoneer
4/10

Cadillac Escalade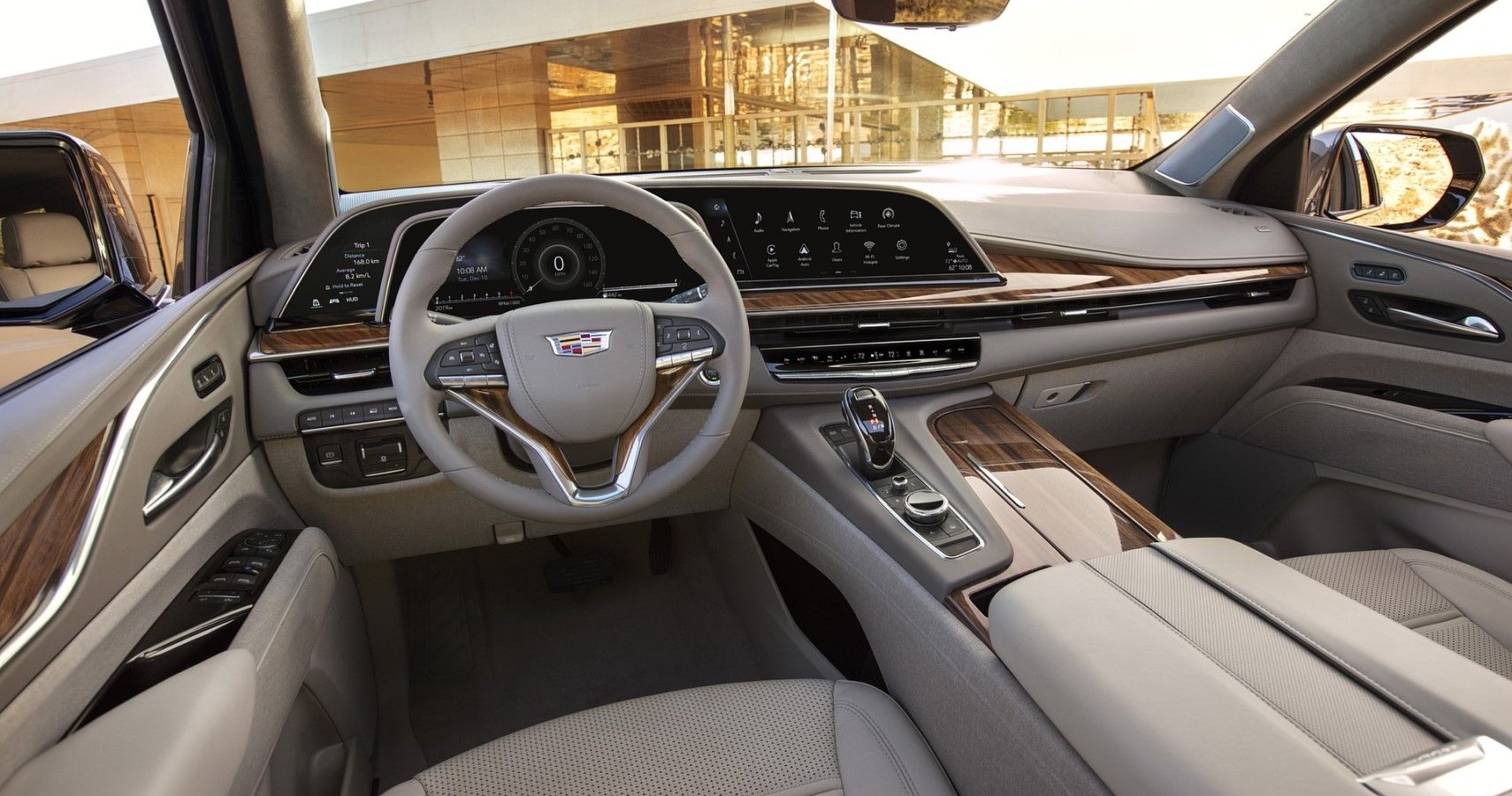 In addition to having carefully selected materials, the Escalade has the best driver technology with Super Cruise. This technology enables hands-free driving on compatible roads. The feature helps drivers stay on the road by prompting them to take control when needed.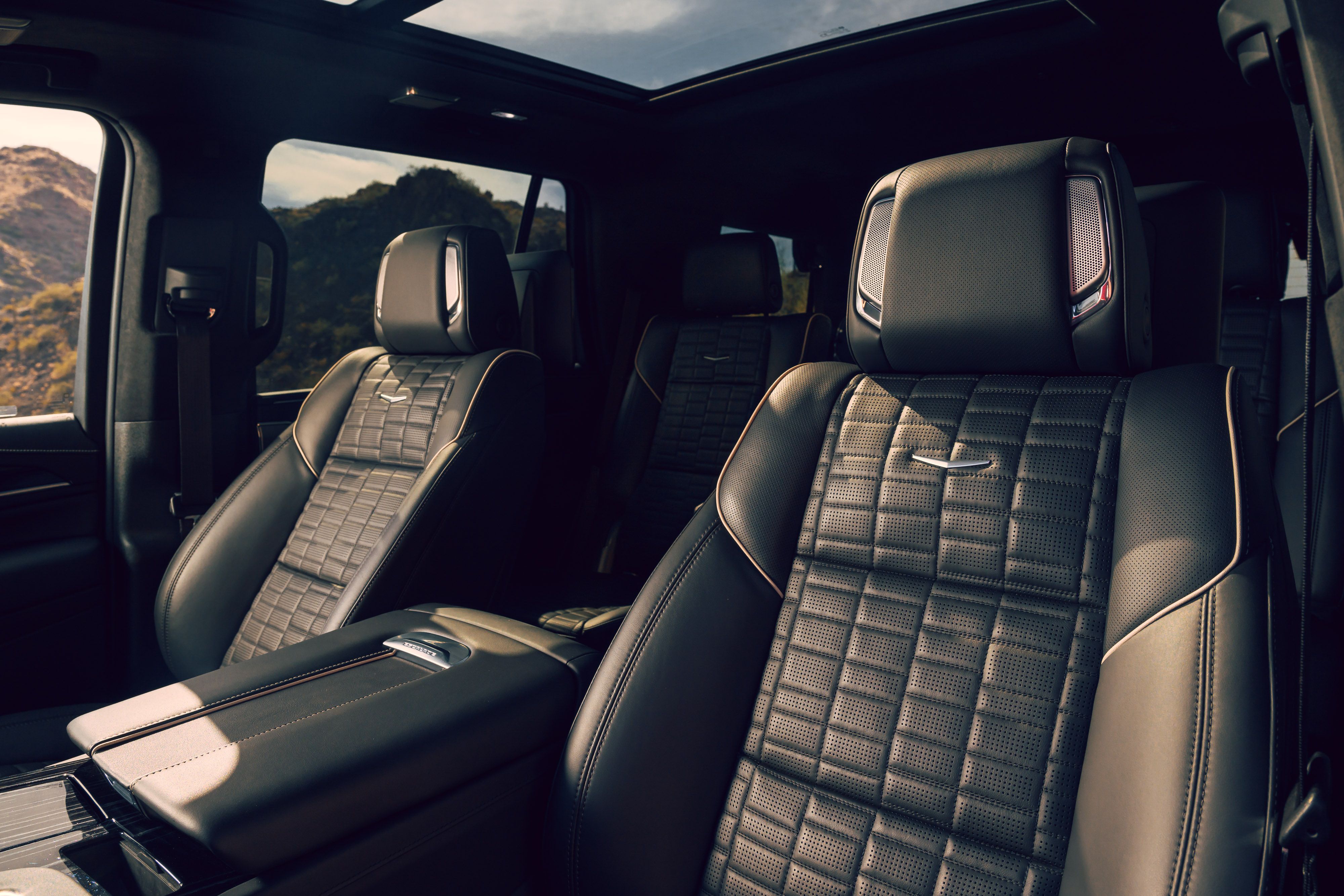 The Cadillac Escalade has nine trim options and four unique seat designs. All with different perforation and stitch patterns. There is also an Ultraview® sunroof that offers the driver and all passengers a panoramic view.
3/10

Bentley Bentayga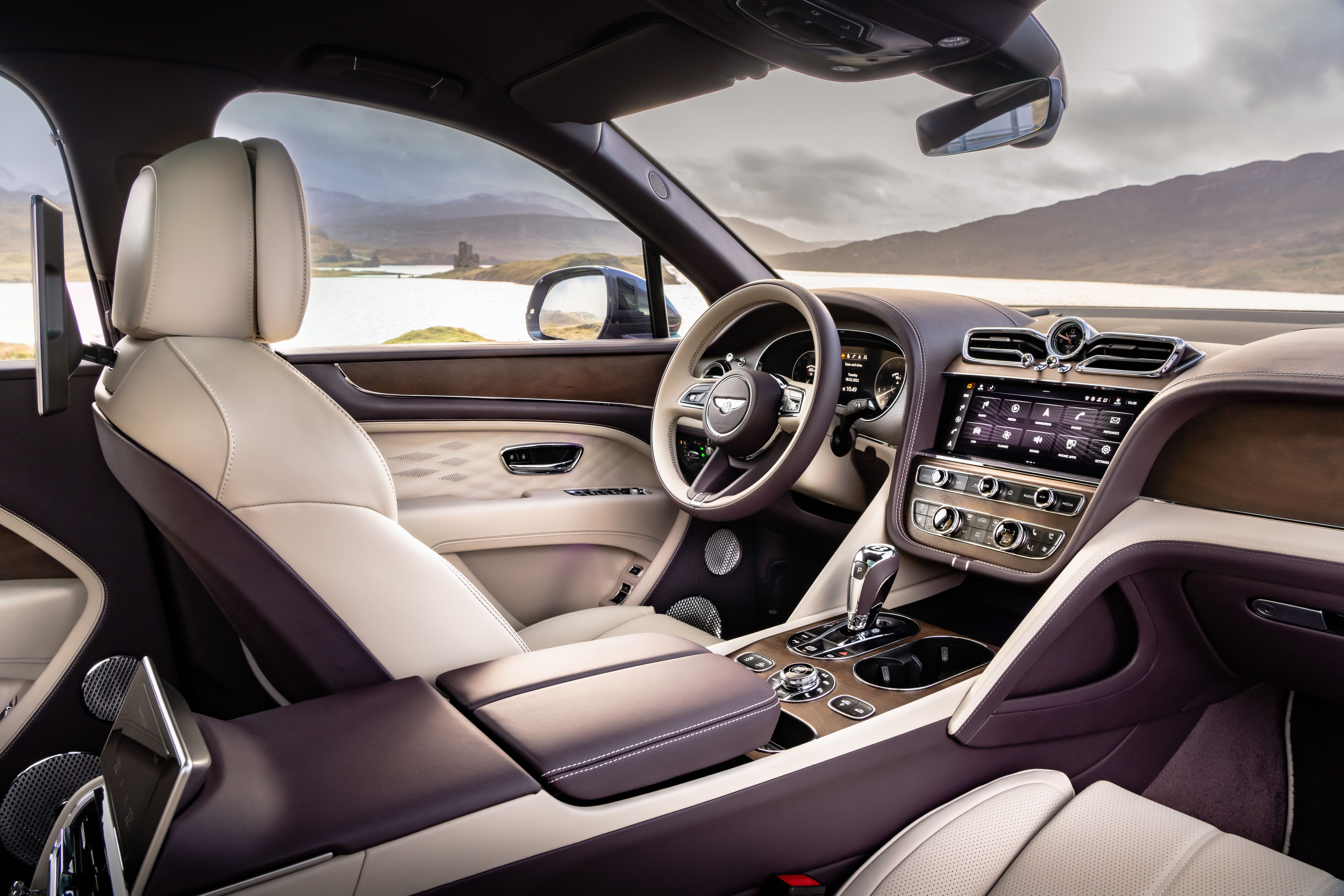 Once you climb into the Bentayga, you're struck by the opulence of its cabin. Its handcrafted materials are made of soft leather, shiny wood details and cool metal inserts. These materials help give the interior a cozy club-class atmosphere.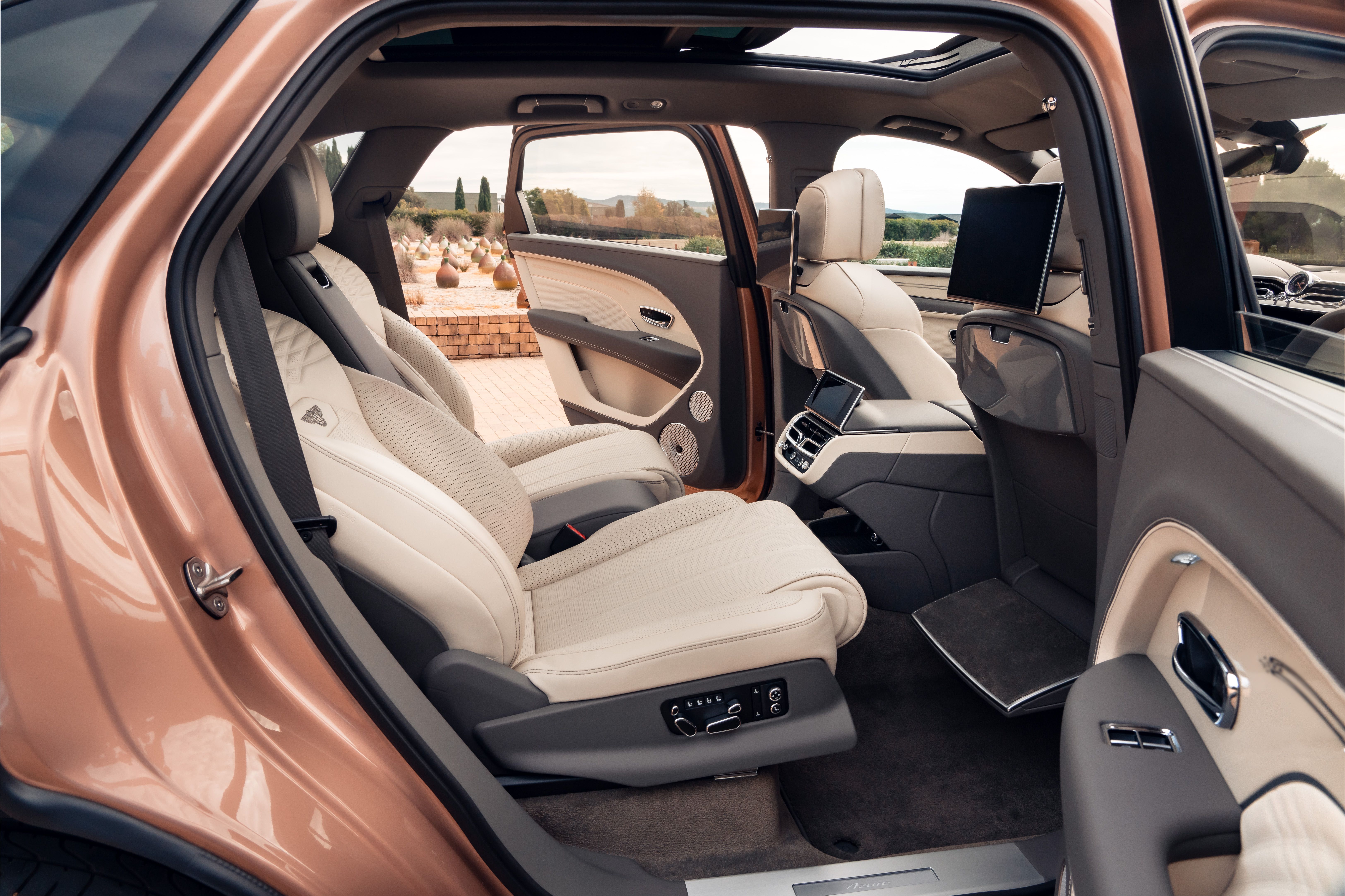 The Bentayga also has cutting-edge equipment, such as its intuitive 8-inch infotainment system in the center console. It also comes with a lot of standard equipment, including a panoramic roof, soft-close doors, navigation and Wi-Fi. To refine your Bentayga, you can customize it with bespoke leather and wood veneer finishes.
Related: 10 Best Luxury SUVs on the Market
2/10

Rolls-Royce Cullinan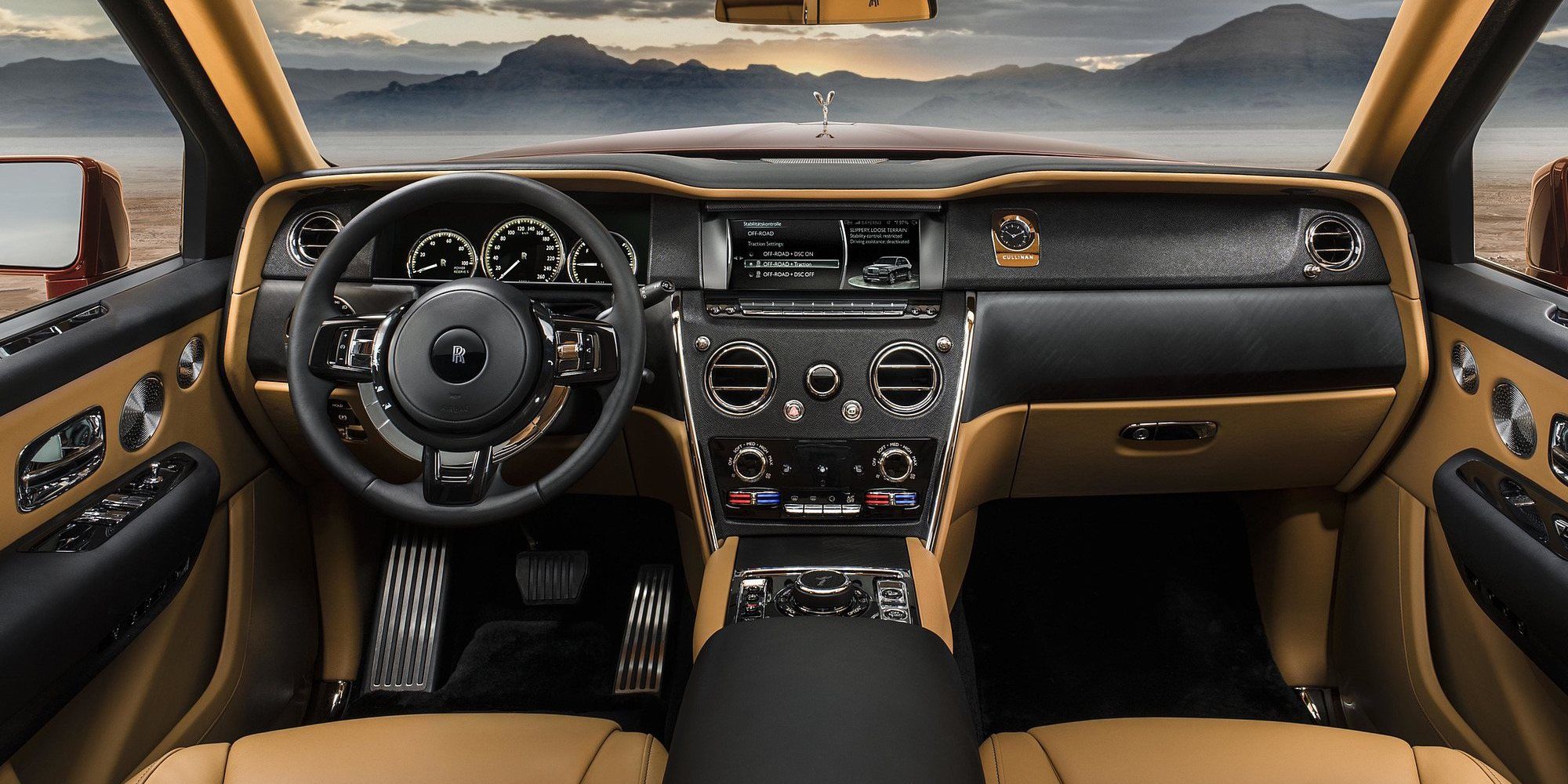 The Rolls-Royce Cullinan introduces renewed functionality by offering a magnificent cabin. It consists of real metal pillars to connect the fascia and center console and leather on the doors, dashboard and even the back of the key. In addition to the plush materials, the Cullinan also offers a suite of assistance systems, including an industry-leading high-definition head-up display and a four-camera system with helicopter and panoramic view.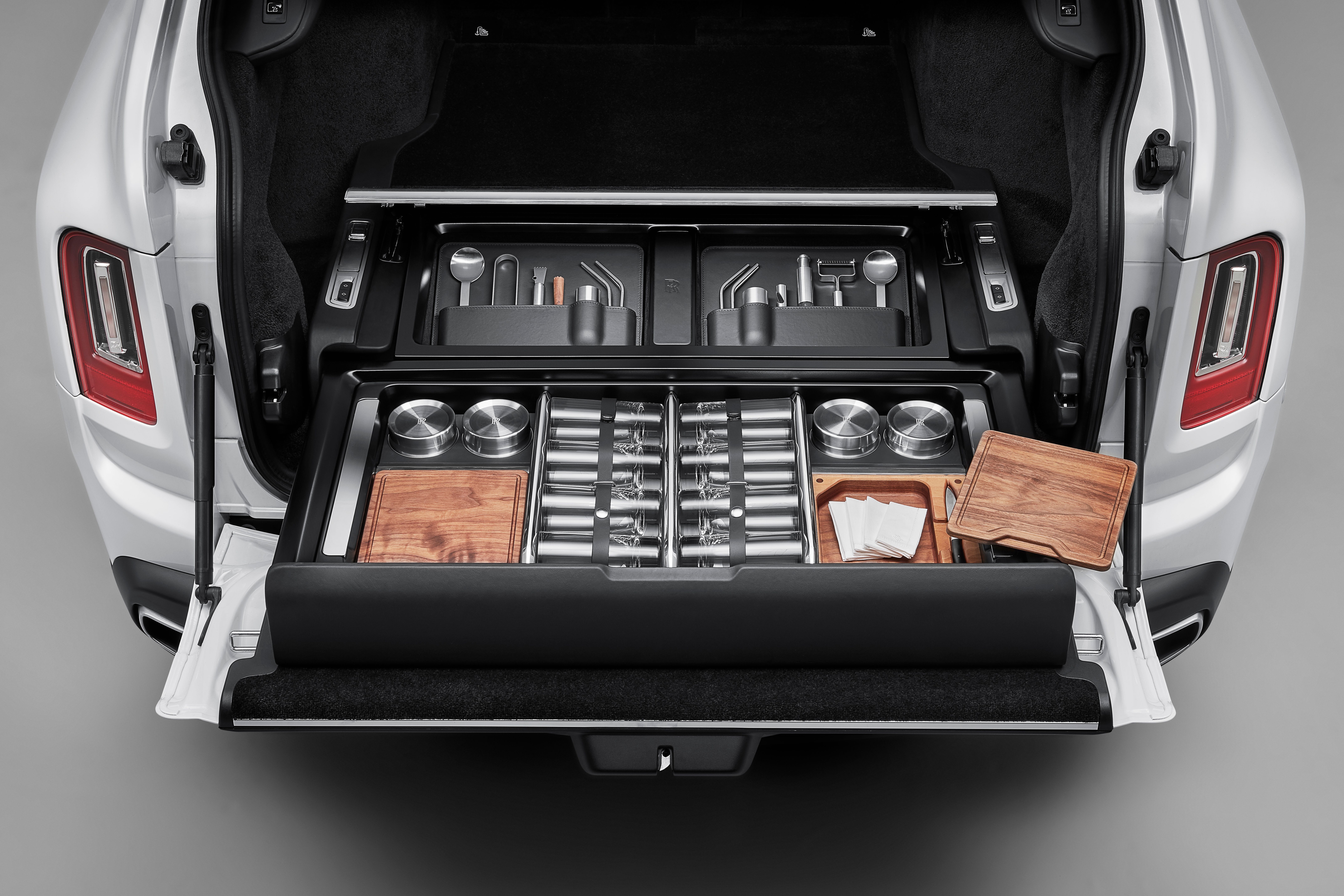 Cullinan owners can choose between a lounge configuration or luxurious individual rear seats. With the individual seats, there is the option of getting a cooler and some whiskey glasses. Unlike the Grand Cherokee, the Cullinan is only available as a four- or five-seater. At the rear, there is an optional recreation module where owners can design according to their preferred pastime.
1/10

Land Rover Range Rover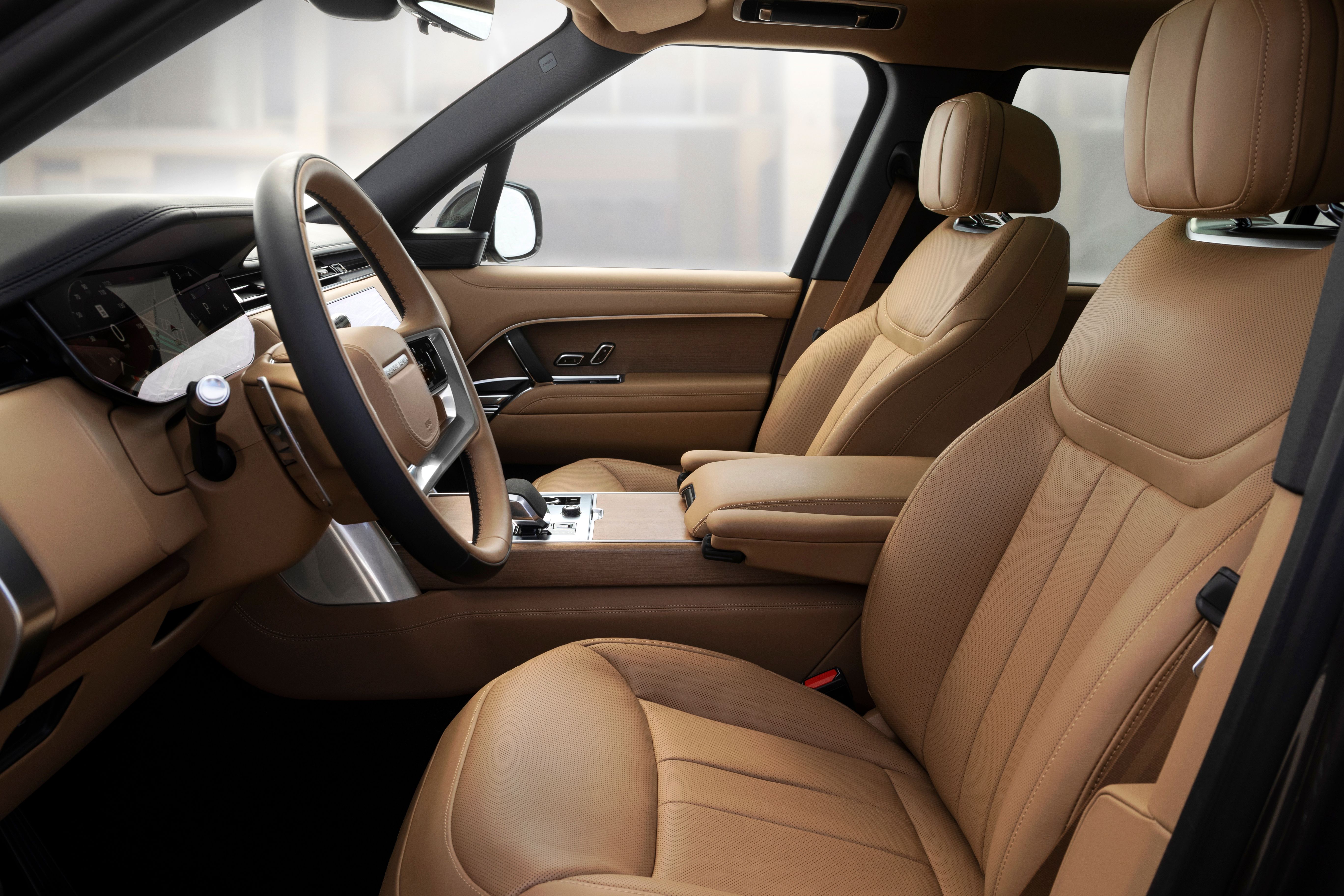 Just like previous generations, the new Range Rover offers a plush interior decorated with rich woods and leather. Land Rover also allows buyers to decorate the Range Rover in a leather-free option with substitutes for wool and other textiles.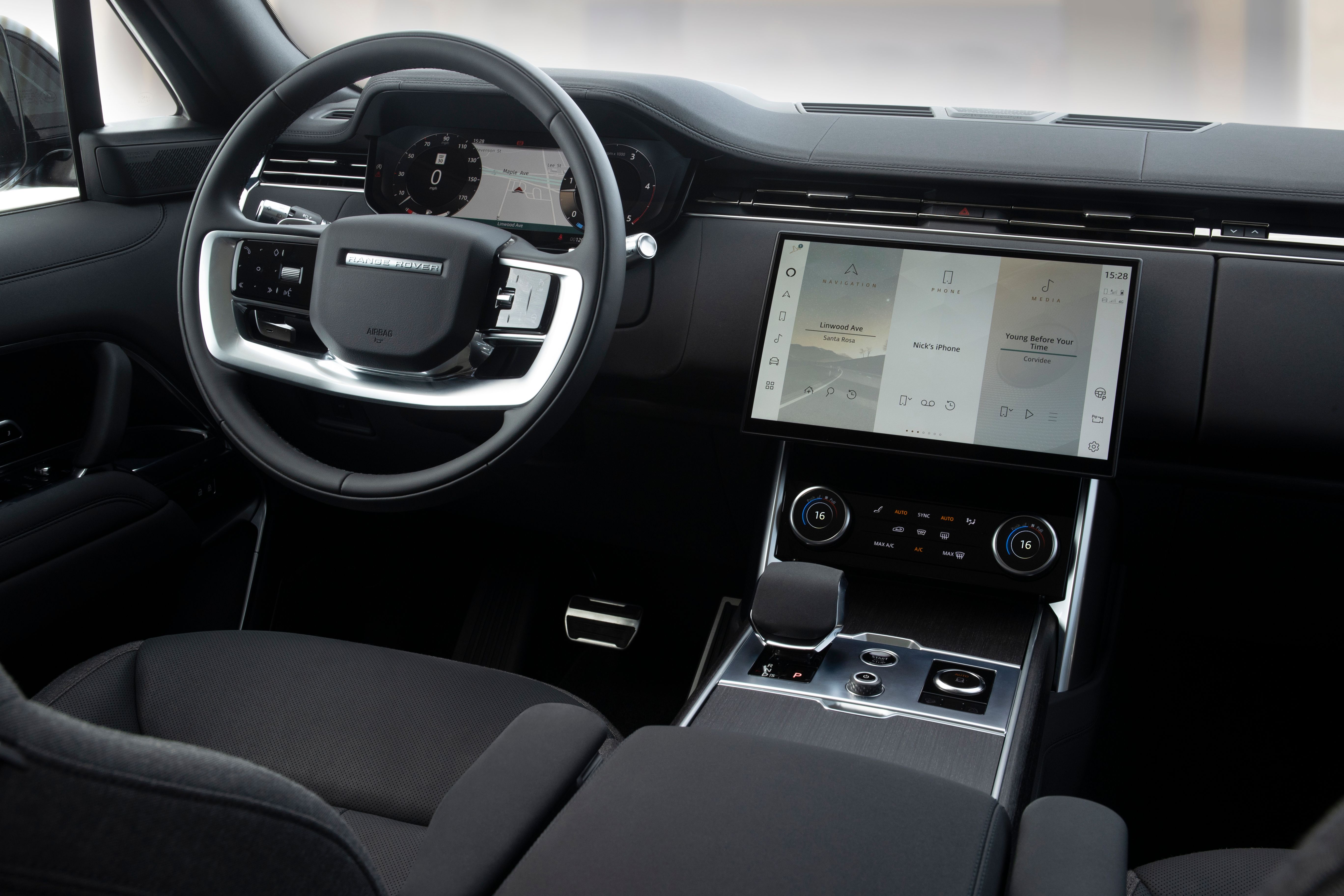 The interior is available in four, five or seven seats, depending on configuration and wheelbase. Owners can also get the optional motorized divider for the cargo area to keep things from moving around. The split tailgate design provides comfortable and convenient seating for outdoor events.